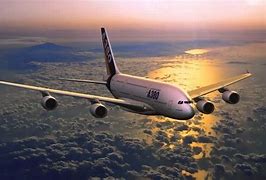 I enjoy the exhilaration that come from flying in the commercial planes like a Boeing 737.  The adrenaline rush of hearing the engines roar at take-off as you barrel down the runway at 165 mph is an absolute joy for those who have a need for speed.  Cruising at about 600 mph gets you to your destination quickly as you ride above the clouds.  And, the descent and landing are an awesome experience, especially as you feel that first jolt on the runway and the powerful deceleration.
My favorite was when we flew in to Toncontín International Airport in Tegucigalpa, Honduras.  We did not know in advance that this is rated as one of the most dangerous airports in the world.  "Large commercial jets are required to execute a tight hairpin left turn at very low altitude to land on the short runway."1  Braking and reverse thrust are used aggressively to get the plane stopped before you run out of runway.  And when you take off, you are quickly pushed into your seat as the plane makes a steep ascent to get across the mountain.
Turbulence is another adventure that is just a part of flying.  Most people succumb to fear and terror as the plane flies across thermal speed bumps at 35,000 feet.  Relax!  The plane was built to withstand the turbulence.  Gaining or dropping only 10-20 feet, many people say that they have dropped hundreds of feet at once.  This is "fake news" and only serves to induce panic in others whose nerves are already on edge about flying.  However, I will tell you that you probably don't want to be eating at the time of turbulence unless the "barf bag" is handy.
For those who think I've lost my mind, the Bureau of Transportation reports that in 2019, over 8.6 million miles were flown in the U.S.  and there were only four fatalities.2  Compare that to 36,096 traffic fatalities in the same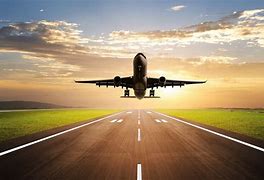 year.3 
Life is full of turbulence.  It's just a part of the adventure and nothing is going to change it.  And we were "built" to withstand it.
1 Peter 4:12-13 says, "Beloved, think it not strange concerning the fiery trial which is to try you, as though some strange thing happened unto you:  (13)  But rejoice, inasmuch as ye are partakers of Christ's sufferings; that, when his glory shall be revealed, ye may be glad also with exceeding joy."  We read in 2 Timothy 3:12, "Yea, and all that will live godly in Christ Jesus shall suffer persecution."  Turbulence IS going to come in the Christian life and we are told to rejoice about it.  In other words, enjoy the turbulence.  It's all a part of the ride!
Then, we have this promise in 1 Corinthians 10:13.  "There hath no temptation taken you but such as is common to man: but God is faithful, who will not suffer you to be tempted above that ye are able; but will with the temptation also make a way to escape, that ye may be able to bear it." 
I said that we were built to withstand turbulence.  Only the Lord knows our actual design specifications.  In the midst of turbulence, we cry out, "I can't take it!  I'm falling apart!"  You might have hit the "self-destruct" button but don't blame that on the turbulence.  God is faithful.  He knows the stress and strain that you can handle and has promised to not give more than you can bear.
God says, "This is your Captain speaking.  We are about to go through some turbulence.  Please buckle your seat belts and return your trays to the upright position.  It's going to be a bumpy ride for a bit but we'll get through this.  Thank you and enjoy your flight."
1https://en.wikipedia.org/wiki/Tegucigalpa;#Air_transportation
2https://www.bts.gov/content/us-air-carrier-safety-data
3https://www.bts.gov/content/occupant-fatalities-vehicle-type-and-nonoccupant-fatalities