We know people by their given name, a first and last.  Joe Smith.  Sue Jones.  If we are close to them, we might know the middle names or even the nicknames.  But if you are one of the royals from England, your last name is a confusing mystery.
Take a poll at work and ask the question, "What is the Queen's last name?"  You will get blank looks as we realize that this is something we've never considered.  We just accept that she is known as "The Queen,"  "The Queen Mum," or "Queen Elizabeth II."
And, isn't it interesting that when we refer to "The Queen," nobody asks, "Which queen are you talking about?"  Denmark, Spain, the Netherlands, Sweden, Norway, Tonga, Belgium – they all have queens as do a few other nations.  Did we even know that?  Probably not.  In our minds, there is ONE queen and it's the Queen of England.
She was born Elizabeth Alexandra Mary Windsor.  Then came the marriage of Elizabeth to Phillip.  His official name was Prince Phillip of Greece and Denmark.  For a variety of reasons, as a young man, he took the last name of his mother and became Prince Phillip Mountbatten.  Just before the wedding, Phillip was renamed as the Duke of Edinburgh.  When he and Elizabeth married, they gave the last name, Mountbatten-Windsor, to the rest of the royal offspring.
If you aren't confused yet, it gets worse.  Royals are known more for titles than names.  Charles is known as the Prince of Wales.  His boys are known as William, Duke of Cambridge and Harry, Duke of Sussex.  Titles can change almost at will or by royal decree, depending on the mood of the royals or the opportunity to shuffle power.  Even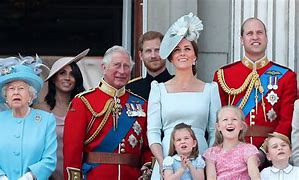 after reading official explanations of the assignment of names and titles, it's still baffling.
Regardless of our name or title, there's something far more important.  Proverbs 22:1 says, "A good name is rather to be chosen than great riches, and loving favour rather than silver and gold."  And, Ecclesiastes 7:1 says, "A good name is better than precious ointment; and the day of death than the day of one's birth." 
Some folks work hard to gain titles.  Physicians and educators yearn to be called "doctor."  A lawyer may work towards being called "Your Honor."  Preachers may desire to be called "Reverend."  The title may speak about what you do but it says nothing about who you are.
A doctorate only means that you have knowledge.  It doesn't mean that you have wisdom.  Lawyers can be dishonorable, just like anyone else.  And preachers are never worthy of reverence, therefore, it is a title they should not be given.
When our name is mentioned, others immediately start playing a word association game.  Adjectives come to their mind that describe us according to their assessment of the experiences they've had with us.  To have a "good name" means that our name is held in reputation and respect.  Our character cannot be legitimately maligned.  Good and positive thoughts are conjured up when our name is mentioned.
We should not strive to have a good name for our sakes.  It should be for the Lord.  Ultimately, the Christian is a reflection on the good name of our Lord.  We don't want to do anything to sully the name of Christ by acting in an un-Christian fashion.
Years ago, my dad reminded me that I was carrying his name.  It was a name given to me.  "Don't do anything to mess it up," he said.
May it be said that we have a good name in Christ.  Don't mess it up!