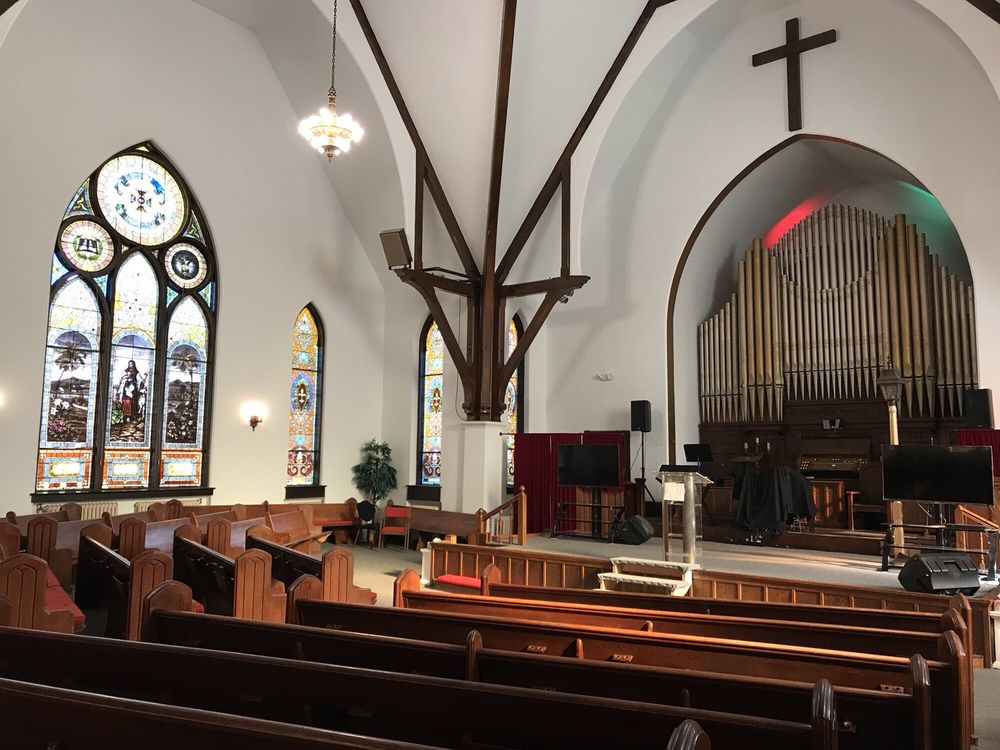 I want to piggyback off of something I said in yesterday's devotional.  I mentioned how when I was a kid that I was scared to death to play organ solos at church.  It wasn't that I didn't want to serve the Lord.  I was just horribly shy.  Hard to believe, huh?
The thought of being in front of the church was more than I could handle.  Nerves took over and I couldn't see the music.  My hands shook and fumbled.  I could hear every mistake before it was made.  That's what the elementary years were like.
By eighth grade, Pastor Bennett asked me to play organ for the church services for a month.  I had left those fearful elementary years and had entered the turbulent teen years.  Now, I had confidence but it was fueled by pride and ego.  That's why I agreed to play.  It wasn't one of my finest moments.
After a month, Pastor pulled me into his office.  That's like getting called to the Superintendent's office in school.  Great!  What did I do?  Pastor asked if I would fill the position permanently.  Again, pride and ego said "yes" while in reality, I was grumbling inside.
In fact, I remember sitting at that organ week after week, grumbling internally.  At that age and ability, I wasn't proficient so it took a lot of time and practice to play basic hymns.  Hopping on my moped, I would ride to the church and practice throughout the week and especially on Saturday.  Grumble, grumble, growl, growl the whole way there and the whole way home.
Then came Sunday.  Pride plopped my butt on the organ bench as I played the preludes, congregational songs, and offertories.  Ego was inflated and stroked when I received praise from others.  I felt like such a big shot!  But the grumbling was still there.  A large part of me was unhappy doing this.
Something was about to change.  I cannot tell you the calendar date.  All I can tell you is that it was a Sunday morning, probably in the ninth or tenth grade year of school.  By now, I could play the organ in my sleep and on this particular day, my mind was wandering as I was playing.  It was at that moment, though, that the Lord changed my heart.
Without explanation or warning, the Lord hammered the thought through my heart that deep down, I really did enjoy doing this and that my heart needed to change.  This should be done as a service to the Lord.  WOW!  Where did that come from?!?  Gone was the grumbling and the attitude.  In its place was a joy and excitement to play the organ for the Lord.  I wanted to serve Him…because I loved Him.
In 1969, Bill and Gloria Gaither wrote those familiar words:
I will serve Thee because I love Thee;
You have given life to me;
I was nothing before You found me;
You have given life to me.
Heartaches, broken pieces, ruined lives are why You died on Calvary;
Your touch was what I longed for;
You have given life to me.
A special promise was given to the nation of Israel in Deuteronomy 11:13-14, "And it shall come to pass, if ye shall hearken diligently unto my commandments which I command you this day, to love the LORD your God, and to serve him with all your heart and with all your soul,  (14)  That I will give you the rain of your land in his due season, the first rain and the latter rain, that thou mayest gather in thy corn, and thy wine, and thine oil."
Blessing comes from serving the Lord with the right motive, spirit, and heart.  Check your service to the Lord.  Don't make my mistakes.  Serve the Lord with gladness.  It really is the best way to serve.