Revenge is sweet and not fattening.
Alfred Hitchcock
Revenge is a dish best served cold.
I don't get mad.  I get even.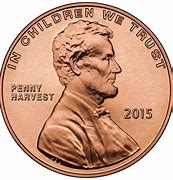 These phrases reflect the way a lost world thinks.  A person who experienced this first hand was Andreas Flaten who worked for A OK Walker Luxury Autoworks in Peachtree City, GA.
According to Flaten, Autoworks owner Miles Walker had created a toxic work environment.  Reporters in the area interviewed other workers (current and former) and confirmed the allegation.  Final paychecks would be ripped up and thrown in the employee's face.  Harassment and vulgar language were things seen and heard on a regular basis.
Flaten couldn't take any more!  He gave his boss a two-week notice.  Knowing that Flaten was quitting, Walker was determined to make the final two weeks a nightmare.
After five days and disparaging comments from Walker concerning Flaten's daughter, Flaten had had enough.  He returned his uniforms, washed and folded in a box and respectfully told Walker that he was done.   Another letter of resignation explaining the reason for the early departure was given to Walker.
Flaten's final check never came in the mail.  After three months of calling Walker, Flaten said he was going to get a lawyer.  A complaint had also been lodged to the Georgia Department of Labor.   What happens next is unbelievable!
A month later, Flaten walks out his front door to begin his day.  In his driveway is a large pile.  There are 91,514 pennies drenched in oil in the middle of his concrete apron.  It is the exact amount that he was owed in his final paycheck – $915.14.  On top of the pile was a handwritten, two-word vulgar note.1 
It will take hours and a lot of work to clean off those pennies so that they can be cashed in at the bank.  And God help the bank teller who has to feed all those pennies into the change counter machine!
When interviewed by the local television station and questioned whether or not he had done this, Miles Walker was petulant.
"May I ask you at all about the pennies? Do you know anything about them?" asked CBS46 reporter Jamie Kennedy.
"I know tons about it, what's wrong with it?" said Walker.
"So, you did drop the pennies over at that person's house?" asked Jamie.
"I don't know if I did that or not, I don't really remember," said Walker.
"You don't know if you did it or not?" asked Jamie.
"It doesn't matter, he got paid, that's all that matters, he's a _______ ________ for even bringing it up," said
Walker.2
I think it's pretty safe to say that Mr. Walker is not a Christian!  He's not even a nice, decent human being!  How sad that someone could be so hateful and vengeful.
Do Christians have the right to be vengeful?  Is retaliation something we are allowed?  Romans 12:17-21 gives the answer.
"Recompense to no man evil for evil. Provide things honest in the sight of all men.  (18)  If it be possible, as much as lieth in you, live peaceably with all men.  (19)  Dearly beloved, avenge not yourselves, but rather give place unto
 wrath: for it is written, Vengeance is mine; I will repay, saith the Lord.  (20)  Therefore if thine enemy hunger, feed him; if he thirst, give him drink: for in so doing thou shalt heap coals of fire on his head.  (21)  Be not overcome of evil, but overcome evil with good."
The quotes at the beginning of the devotional are NOT acceptable for the Christian.  They go contrary to how we are supposed to live and act.
Yes, Christians are wronged by others just like anybody else.  We are mistreated and maligned just because we are a part of humanity.  But our reaction to such treatment must be different than that of a lost world.
Perhaps you have faced some challenges at work, school, or in the neighborhood and you've been making plans to even the score against the person who has wronged you.  Better check those plans – and your heart.  Align yourself with Scripture and the heart of God.
1https://www.fox5atlanta.com/news/fayetteville-man-receives-last-paycheck-in-oil-covered-pennies-dumped-on-his-driveway
2https://www.cbs46.com/news/nearly-1-000-worth-of-oily-pennies-used-to-pay-former-employee/article_54edc062-86cc-11eb-8efb-a7c018fb76b3.html?block_id=1040201