A Chicago manicurist made a name for herself in the mid-80s with one simple phrase.  And she did it at the age of 81.  Her name was Clara Peller.
As an Illinois native, Clara led a life like many others.  She was married, had two children, divorced, and worked.  When she was 80 years old, she was brought out of retirement to work as a temporary manicurist for a production crew that was a filming a commercial in Chicago.  Her wrinkled face, gruff voice, bluntness, and short stature (4 feet 10 inches) endeared her to the filming agency.  Thinking she was a hidden treasure, they signed her to a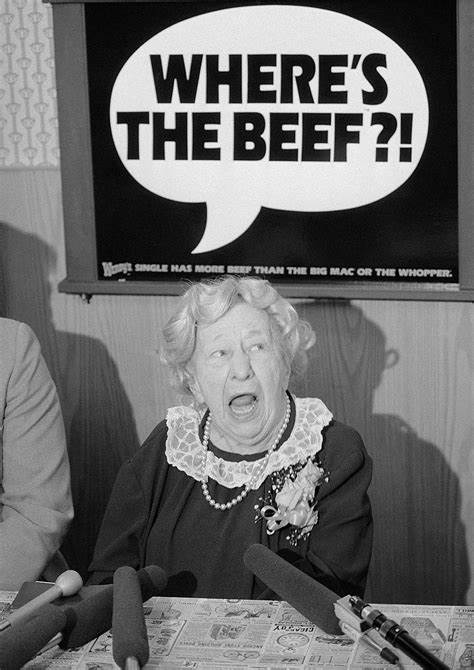 contract.
Clara's emphysema and hearing loss made it difficult for her to speak long lines of dialogue.  Her lines were usually just snappy snippets from an obstinate octogenarian.  That's all it took for her to be a sensation.
Wendy's saw Clara and thought she would be great for their commercials.  Clara was one of three women ordering a burger at an anonymous food chain.  As the burger was served, a tiny chunk of meat was in the middle of an oversized bun, topped with a little square of cheese and a heart-shaped pickle.  As the women commented about the bun being so large and fluffy, Clara bellows, "Where's the beef?"  At the end of the commercial, she hollers as if to get the attention of someone behind the counter, "Where's the beef?  I don't think there's anyone back there."
The rest is history.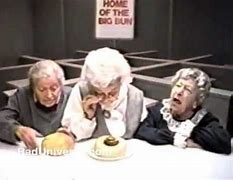 Hebrews 5:12-14 says, "For when for the time ye ought to be teachers, ye have need that one teach you again which be the first principles of the oracles of God; and are become such as have need of milk, and not of strong meat.  (13)  For every one that useth milk is unskilful in the word of righteousness: for he is a babe.  (14)  But strong meat belongeth to them that are of full age, even those who by reason of use have their senses exercised to discern both good and evil."
Where's the beef, Christian?  Where's the meat of the Word of God?  If we have been saved for any length of time, our spiritual dietary needs should have changed and rather than just drinking from the milk of the Word, we should be feasting on the meaty portions of the Bible.
"Where's the beef?" is a question that could be asked in many churches.  Pablum preaching is on the menu, serving up entertainment and "fluff -n- stuff" messages that are "fine and dandy, sweet as candy."  The rich preaching of Scripture, though, is absent.
As an adult, I love a cold glass of milk.  But I'm certainly not going to make a meal off of it.  I want something substantial that fills me up. Obviously, the milk of the Word of God is good because it is the inspired Word of God.  This is all that newborn Christians are able to handle.  However, as they grow, they want the meatier morsels of God's Word.  Yes, we still like that glass of spiritual milk with the meal but we want something beefier to go with it.
If you ever visit a place and have to say, "Where's the beef?", that is a place you never visit again – whether it be a restaurant OR a church.