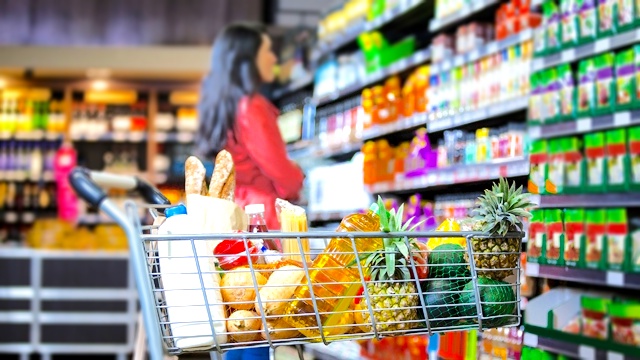 Our quick, spur-of-the-moment jaunt to the grocery store may be a thing of the past according to a Fox News article.  Almost 70% of Americans believe that the post-corona virus era is going to result in new ways we get our food items.  Whether or not you believe this is true, this is what Americans are saying right now.  And, they have more to say!
TOP WAYS COVID-19 HAS CHANGED AMERICANS' VIEWS ON GROCERY SHOPPING
They often encounter product shortages – 44%
They worry about the cleanliness of the products and overall environment – 42%
They plan out what I want to buy ahead of time so I can minimize the time I spend in the grocery store – 40%
They try to spend as little time as possible in the grocery store to minimize possible exposure to germs – 39%
They make fewer impulse purchases – 37%
They're more aware of how much food they waste – 29%
They often have anxiety when they have to go to the grocery store – 28%
TOP WAYS AMERICANS ARE GETTING FOOD DURING COVID-19
Bought food at the grocery store as normal – 68%
Ordered groceries to be delivered to my home – 64%
Ordered delivery from a local restaurant – 61%
Ordered groceries online to pick up in store – 58%
Used a meal kit delivery service – 55%.*
Now, you have to admit that some of these changes are good and long overdue.  It is wise to plan what you are going to buy, therefore avoiding impulse spending which is typically wasteful.  And, we do waste a lot of food.  The USDA reports that we waste between 30-40% of the food supply, equaling 133 billion pounds and $161 billion per year.  This statistic is a decade old!  Imagine what it is today.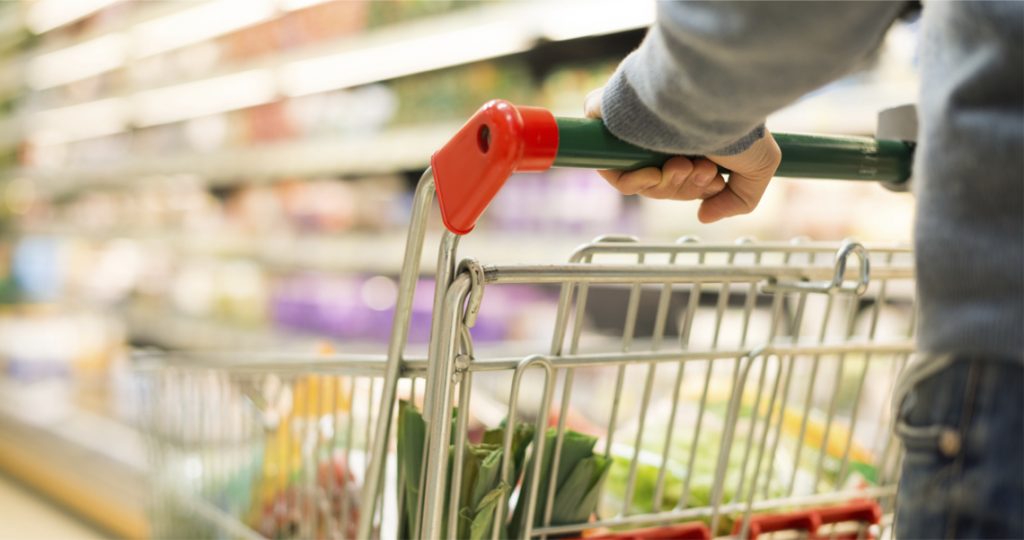 Anxiety about going to the grocery store?  That's nothing new.  I have it every time I enter.  Rising costs mean that you carry out fewer bags for more money.  And, the prices on meat are obscene!
Lest you think the devotional is all about a grocery store rant, it's really not.  Looking at these statistics, one thing should be strikingly obvious.  Every statistic is about self – how am I responding to my wants and needs?  Nothing is said about how COVID-19 has made me more conscious of the needs of those around me.  The startling greed of others was clearly seen in the hoarding that took place at the beginning of the pandemic scare.  No wonder the shelves were so bare! 
James asks a question, "What doth it profit, my brethren, though a man say he hath faith, and have not works? can faith save him?  (15)  If a brother or sister be naked, and destitute of daily food,  (16)  And one of you say unto them, Depart in peace, be ye warmed and filled; notwithstanding ye give them not those things which are needful to the body; what doth it profit?  (17)  Even so faith, if it hath not works, is dead, being alone." (James 2:14-17)
James does not teach a works salvation.  We are "saved by grace through and that not of ourselves, it is the gift of God, not of works lest any man should boast." (Ephesians 2:8-9).  Works saves nobody.  Works doesn't add up to salvation, even if allegedly coupled with faith.  However, saving faith WORKS.  A truly converted individual will demonstrate their saving faith through their actions.  One of those actions is found in meeting the needs of others, caring about their wellbeing over our own.
Philippians 2:3 says, "Let nothing be done through strife or vainglory; but in lowliness of mind let each esteem other better than themselves."
Of all the times that the world needs to see genuine Christianity, now is the time!  The light of our actions will shine brightly in the midst of the self-centered darkness.  Be that light today!
*https://www.foxnews.com/food-drink/americans-grocery-store-post-pandemic-shopping