Allow me to introduce you to two pastors.  The first was James Edwin Coyle
, a Roman Catholic priest charged with the care of the congregation of the Cathedral of Saint Paul in Birmingham, Alabama.  And he was murdered over a wedding.
The second pastor is E.R. Stephenson, a Southern Methodist Episcopal lay-minister of a denomination that is now disbanded.  On the afternoon of August 11, 1921, Stephenson fired three shots at Coyle who was standing on the porch of the St. Paul's rectory.  One of the bullets struck Coyle in the head, killing him instantly.1
Though initially charged with the murder, Coyle was acquitted of all charges.
How is this possible?  What's wrong with a jury that would acquit something so premeditated?  On a day when justice should have been blind, the justice saw and it saw in living color.
Stephenson, an avowed Ku Klux Klansman, had a daughter named Ruth who had converted to Catholicism in order to marry a Spanish Catholic man, Pedro Gussman, from Puerto Rico.  The Klan hates Catholics and the Klan hates Spaniards.  There was no way that this Klansman was going to permit his daughter to marry this man.
Enter James Coyle.  In the morning hours of August 11, Coyle secretly performed the marriage ceremony of Ruth and Pedro.  When Stephenson found out what had happened, his wrath boiled over and he took matters into his own hands.  He went across town to the rectory and fired the fatal shots at Coyle.
The Klan paid for the best defense lawyers available.  One of those lawyers, Hugo Black, would eventually become a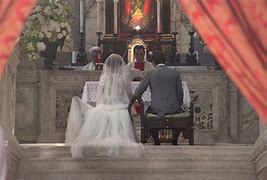 member of the U.S. Supreme Court.  The racism of the early 20th c. played a substantial part in the trial.  As the trial unfolded, the jury was led to believe that miscegenation was the justifiable reason for killing the man responsible for joining the two lovers in marriage.  Miscegenation is the interbreeding of what is presumed to be different races, thus destroying heritage and cultural identity.
As the jury heard the arguments, they returned a verdict of "not guilty and not guilty by reason of temporary insanity."2  Coyle's life ended at the age of 48.  Stephenson lived until he was 86.
Where do I begin with Biblical application?!?  Let's start by addressing the obvious – racism.  I know.  We are sick to death of hearing about this because of the media hype and the cancel culture.  But we have to acknowledge and admit that racism does exist.  There is a rapidly growing Antisemitic spirit in America.  Jews in large cities like NYC are targeted for violence.  There is racism against blacks.  And there is a reverse-racism against whites.
Genesis 3:20 says, "And Adam called his wife's name Eve; because she was the mother of all living."  And, the next chapter says, "And Adam knew Eve his wife; and she conceived, and bare Cain, and said, I have gotten a man from the LORD.  (2)  And she again bare his brother Abel. And Abel was a keeper of sheep, but Cain was a tiller of the ground." (Genesis 4:1-2)  To say that there is interracial anything is a lie.  There is only ONE race.  We all have the same original parents.  It's called the human race.
Let's add to this by talking about miscegenation.  The vast majority of you reading this are the product of miscegenation.  I am a product of miscegenation.  From what I understand, my grandmother was a full-blooded German.  She married a Scotsman who was part Irish.  They had my dad.  He married a woman who was part Irish, British Anglo-Saxon, and hillbilly!  That combination had me.
What is my "cultural identity?"  What is my heritage.  I really don't have one.  I'm Heinz 57.  I'm a mutt.  I'm a mixed breed.  And my culture/heritage is mine.  It's new.  Better yet, I'm saved!  That's an entirely different culture/heritage that doesn't fit with any that are in this world.
As I read Scripture, one heritage and cultural identity was to be protected and that was the Jew.  Amazingly, it has been preserved through the centuries so that during the Tribulation, 12,000 from each tribe will still have their heritage intact and will make up the 144,000.
Let's conclude by talking about anger and hatred.  To do this, consider the first siblings.  Abel had offered the acceptable offering while Cain had done his own thing and God rejected it.  Genesis 4:6-8, "And the LORD said unto Cain, Why art thou wroth? and why is thy countenance fallen?  (7)  If thou doest well, shalt thou not be accepted? and if thou doest not well, sin lieth at the door. And unto thee shall be his desire, and thou shalt rule over him.  (8)  And Cain talked with Abel his brother: and it came to pass, when they were in the field, that Cain rose up against Abel his brother, and slew him."  Unwarranted anger led to murder.
Anger isn't necessarily wrong.  (Ephesians 4:26)  However, anger cannot be allowed to control us, bringing us to the point of doing that which is sinful.  Stephenson's anger was unjustified.  Even if it was justified, his actions were not.
May we carefully walk in this world, respecting and loving our fellow man rather than judging him/her based on the color of their skin or their country of origin.
1https://www.grunge.com/586865/why-pastor-james-coyle-was-murdered-over-a-wedding/
2https://en.wikipedia.org/wiki/E._R._Stephenson