H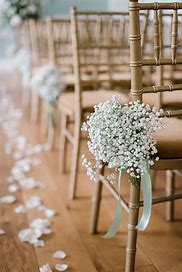 ere is a feel-good story from the great state of Ohio that will begin your day with all sorts of warm, fuzzy feelings.
The year 2020 is one we will never forget, though we wish we could.  The year was marked by disappointments, disruptions, delays, deletions, discouragement, and death.  Everyone was affected to some degree.  Just imagine what it was like for couples who met in 2019 or earlier and had planned their wedding for 2020.  Such was the case for Melanie and Tyler.
An August 2020 wedding was planned.  The venue was chosen for the wedding and another venue for the reception.  Deposits were paid the previous year and final payments had been made more recently.  Invitations had been sent and 150 guests were anticipated.  The caterer was ready and had a menu of fried chicken, green beans, mashed potatoes, mac 'n cheese, salad, and more ready for the guests.  This was going to be a day of celebration!  Melanie and Tyler couldn't be more excited.
Then came COVID.  Lock downs, restrictions, and a new color chart assessing the infection rate of the state was instituted.  It wasn't long before Melanie and Tyler were receiving phone calls stating that their venues were cancelling on them.
It would seem that their special day was ruined.  We've heard about the Bridezilla syndrome and would say that if anyone was ever justified in throwing a tantrum, it was Melanie.  Every girl's dream has been shattered.  However, that's not what happened at all.
Melanie and Tyler held a small backyard wedding with just their immediate family.  They were pronounced Mr. & Mrs. Tapajnas by the officiant.  A handful of people sat down to a feast that had been prepared for 150 people.  What in the world would they do with all the leftovers?!?
Since their reception wasn't going to happen, they could have gotten an early start on their honeymoon.  Instead, with Mr. Tapajnas in his tuxedo and Mrs. Tapajnas in her beautiful white wedding gown, they loaded up all the food and headed to Laura's Home, a women and children's shelter operated by The City Mission of Cleveland.  But their generosity didn't stop there.
Donning face masks, gloves, and hairnets over their full wedding dress, the Tapajnas served 135 people a meal they will never forget!  "Something like that had never occurred before," said Rich Trickel, The City Mission CEO.1  In our hearts, let's give a standing ovation to Mr. & Mrs. Tapajnas.
What these newlyweds did reminds me of a couple of verses.  First, Philippians 2:3 says, "Let nothing be done through strife or vainglory; but in lowliness of mind let each esteem other better than themselves."  It's MY wedding day.  Everything should go MY way.  It's about ME.  The focus should be on ME.  I'M dressed like a million bucks!  Isn't that typically the way the thought process works?  However, here is a couple that has chosen to put the emphasis on OTHERS.
Christians, that's what we are supposed to do on a daily basis.  This story merely highlights the virtues that should be evident in our life every day.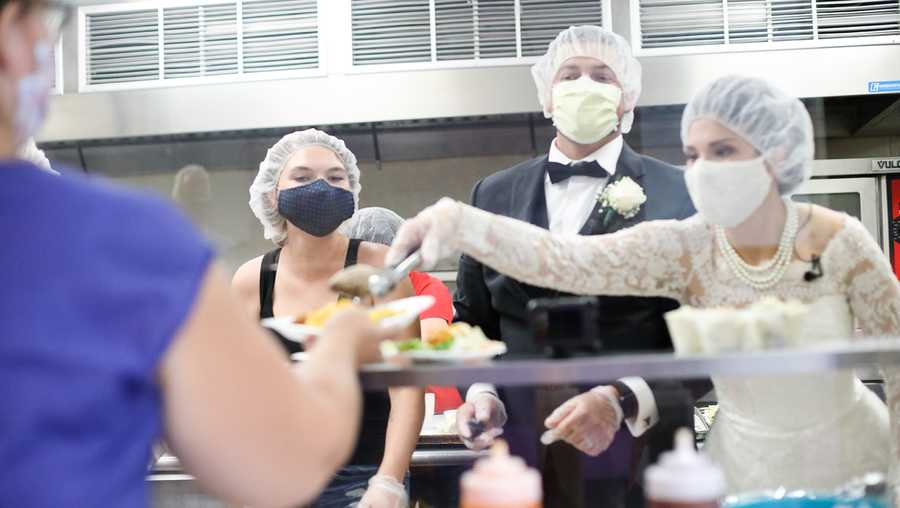 The second thought is found in Galatians 6:9-10 which says, "And let us not be weary in well doing: for in due season we shall reap, if we faint not.  (10)  As we have therefore opportunity, let us do good unto all men, especially unto them who are of the household of faith." 
Do we get weary in well doing?  I hope not.  Instead, may we find it refreshing.  I will guarantee you that in the years to come, the wedding memory that will stand out most prominently for the Tapajnas will be their time spent at Laura's House.
What a blessing they have been to more people than they could possibly imagine!
1 https://upbeatnews.com/food/ohio-newlyweds-donate-and-serve-food-from-reception-to-local-shelter