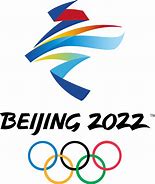 The 2022 Olympics are in the books and all that's left is to find the Olympian's place in history.  This year's Olympics were filled with controversy and other issues.  COVID banned audiences and broadcasters from being at the events.  Political statements were made by athletes at the presentation of medals.  A skater tested positive for banned performance enhancing drugs.  And once the dust settled from all the activities, skater Alyssa Liu announced her retirement from skating at the ripe old age of 16, claiming she had accomplished all she wanted to do and it was time to move on to new adventures.
The youngest recorded person to ever compete in the Olympics was just 10 years old.  Dimitrios Loundras was a gymnast who competed on the parallel bars for Greece during the first modern-day Olympics in 1896.  His team took the bronze medal.  However, only three teams competed so technically, his team also came in dead last.
While we think of the Olympics as a young person's sport, the competition doesn't exclude seasoned individuals.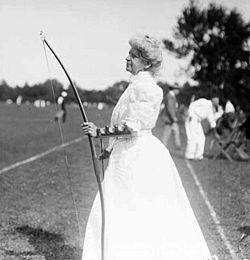 How seasoned, you ask?  Just ask Eliza Pollock – well, you can't because she is dead.  But you can read about her.
Eliza still holds the record for the oldest female Olympian medalist.  From Hamilton, Ohio, she competed in women's archery.  In 1904 at the Olympics held in St. Louis, Missouri, she received a gold medal at the young age of 63 years and 333 days.
If you think that is something, Lorna Johnstone has her beat.  She is the oldest woman to have competed in the Olympics, though never medaling.  At the age of 70, she competed in the 1972 Olympics in Munich in the mixed dressage equestrian event.
Moving on to the men's records, Oscar Swahn of Sweden holds three Olympic records in shooting events.  His Olympic career began at the young age of 61.  In his final competition in 1920, Swahn was 72 years and 280 days old.  The records he holds to this day are:   the oldest Olympian at the time of competition, the oldest person to win gold, and the oldest person to win an Olympic medal.
Age is just a number.  And this number defeats far too many people.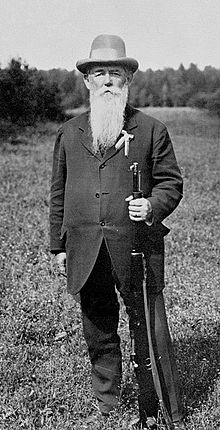 On the youthful side of life, Paul said to Timothy in 1 Timothy 4:12, "Let no man despise thy youth; but be thou an example of the believers, in word, in conversation, in charity, in spirit, in faith, in purity."  Youth needs mature guidance.  However, I fear that too often, those with youth are told no when they display desire because they don't have the age, maturity, or experience.  Rather than being too quick with a no, perhaps it would be better to fan the flame of their interest and give them opportunity to develop and grow while staying close by and mentoring them.
One of our missionaries has young boys.  He is actively training them to serve the Lord as preachers.  In their middle-teen years, they have preached five-to-ten-minute devotional sermons.  The oldest has preached full sermons.  This is fanning the flame and providing the opportunities to grow in their God-given gifts and abilities.
On the other end of the age spectrum, there are all sorts of excuses – yes, excuses – given as to why they can't serve.  "I'm too old.  I'm retired.  I can't do what I once did.  I served my time.  I just want to sit and relax after all these years of ministry."  Hmmmm…what passage of Scripture teaches that these are good reasons to stop serving the Lord?
Titus 2:1-6 says, "But speak thou the things which become sound doctrine:  (2)  That the aged men be sober, grave, temperate, sound in faith, in charity, in patience.  (3)  The aged women likewise, that they be in behaviour as becometh holiness, not false accusers, not given to much wine, teachers of good things;  (4)  That they may teach the young women to be sober, to love their husbands, to love their children,  (5)  To be discreet, chaste, keepers at home, good, obedient to their own husbands, that the word of God be not blasphemed.  (6)  Young men likewise exhort to be sober minded."
Seems to me that if you are young enough or old enough to compete in the Olympics, you are young enough or old enough to serve the Lord.  You might say, "Well, they are special people.  They are the exceptions to the rule."
Then, be the Lord's special person.  Be the exception to the rule.