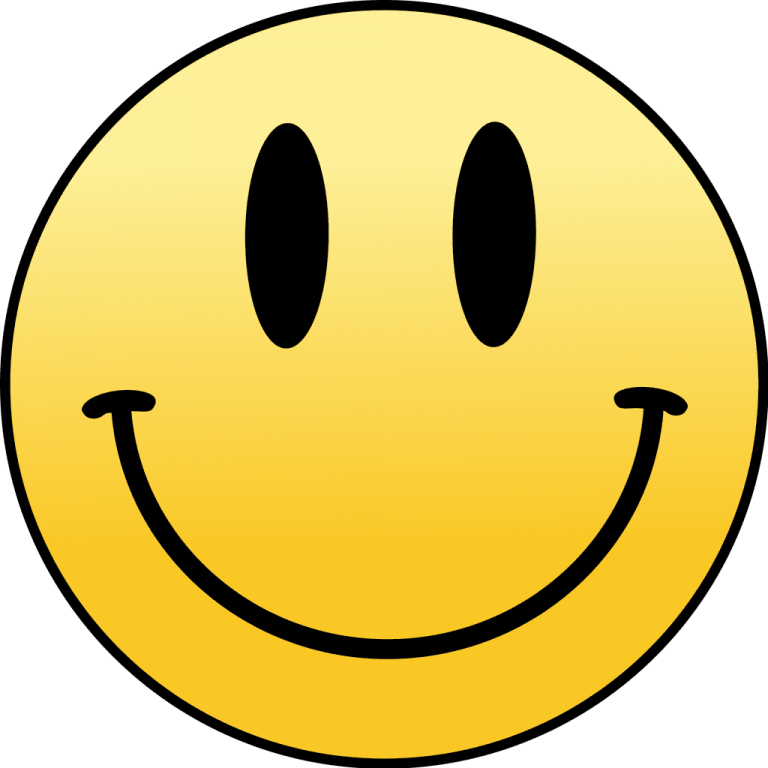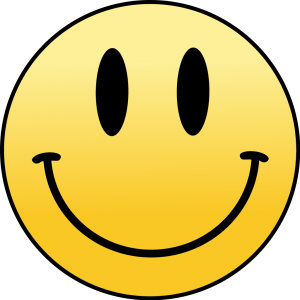 Back during the 90s, Holiday Inn was looking for 500 people to fill positions for a new facility and they interviewed 5,000 candidates. The hotel managers interviewing these people excluded all candidates who smiled fewer than four times during the interview. This applied to people competing for jobs in all categories.1
What's your perspective on smiling?  One tired waitress said to another: "I always start the day with a smile — and get it over with."2  Assessing the smile to be a positive trait, a different person said, "A smile is an inexpensive way to improve your looks."  I really like that!  And it is so true.
Today is National Smile Day and it was started by commercial artist Harvey Ball.  In 1963, Ball created that familiar yellow smiley face that is now referred to as an emoji and accents our emails and text messages.  Originally, the smiley face was made for State Mutual Life Insurance Company.
State Mutual had purchased Guarantee Mutual of Ohio.  For some reason, the merger was not easy on the employees and morale was extremely low.  You can imagine how customers picked up on employees who were less than thrilled to be servicing them, much less working with each other.  Harvey's "smile" was placed all throughout the corporate offices and call centers.  This simple image was to be a reminder for everyone to smile and make life better for themselves and others.
While no version of the word "smile" appears in the Bible, there are suggested smiles scattered throughout.  For instance, Proverbs 15:13 says, "A merry heart maketh a cheerful countenance: but by sorrow of the heart the spirit is broken."  A cheerful countenance isn't going to be gloomy.  Instead, it is going to be graced by at least a grin.  And, it is beneficial.  Proverbs 17:22 tells us that "A merry heart doeth good like a medicine: but a broken spirit drieth the bones."  This is some cheap medication!
In the Aaronic blessing, God said in Numbers 6:25-26, "The LORD make his face shine upon thee, and be gracious
unto thee:  (26)  The LORD lift up his countenance upon thee, and give thee peace."  Unfortunately, many picture the Lord with either a stern face or a very somber face.  While we all have times where we express sternness and somberness, why can we not picture the face of our Lord smiling as He generously pours out blessing on His children?  The smiling face of Jesus welcoming us home to Heaven is an awesome thing to anticipate.
A smile will cost you nothing but it could be the most valuable thing you share with someone today.  That smile could open the door for someone to ask about the source of your joy and peace and you could get to tell them about Jesus.
Let the smiling begin. J
1Bits & Pieces, March 3, 1994, p. 11.
2https://www.higherpraise.com/illustrations/smile.htm