By now, the dreaded allergy season has arrived and some of you have your allergy pills in a PEZ dispenser, popping them frequently throughout the day.  Hay fever, pollen, flowers, the scent of the lilac bushes, and a host of other springtime maladies have already attacked your sinuses.  Perhaps mold and mildew from a wet Spring have gotten to you.  And you know that ragweed is just around the corner along with the allergies from fresh cut grass.
If you are a woodsy kind of individual, you can expect a case of poison ivy, oak, or sumac in the near future.  Remember the old saying?  Leaves of three, leave them be!
Then, there are those who are allergic to bees and wasps.  Nobody wants to get stung but, for some, it is life threatening as the toxin from the sting sends the individual into anaphylaxis.  Those who are severely allergic have an EpiPen on them at all times and know how to use it.
Some people have food allergies.  Shell fish, nuts, gluten, eggs, and lactose are just a few of the things that have to be avoided.  Some are even allergic to chocolate!  Those poor souls!!
My allergy is a strange one.  Polyethylene glycol (PEG 3350).  I found this out the hard way in preparation for a colonoscopy.  I started itching from the bottom of my feet to the top of my head.  It wasn't long before I felt like my skin was crawling and the itching was out of control.  Then, the face and tongue started to swell.  My speech was affected. Even my cognitive abilities were altered.  Honestly, it scared me but not enough to go to the ER.  I took a couple of Benadryl and waited it out.  Sure enough, the reaction subsided but left me feeling a little strange for a
couple of hours.
A thought hit me.  It might seem a bit strange to word it this way but just think about it.  Wouldn't it be great if we were allergic to sin?
Imagine if we had some sort of allergic reaction every time we sinned or were near sin.  Maybe the reaction would start with an insatiable itch.  If we indulged, we would immediately break out in hives or start coughing and wheezing, our eyes would swell shut, and all we could do was mumble because our tongue was swollen.  An EpiPen wouldn't solve the problem.  Only immediate and sincere confession and repentance would work.
But it doesn't work that way, does it?  Instead, we have to make a conscious choice of our will, just like we do with the other allergies.
If you have allergies, don't you do everything possible to prevent an allergic reaction?  You stay out of the woods.  You go into a panic the moment you hear buzzing.  You stay away from flowers or any place that might attract bees.  Foods you would love to eat just aren't worth what will happen.  You've gotten into the habit of asking for an ingredient breakdown so there are no surprises.
And, I promise you, if I even suspect something has PEG 3350 in it, I want nothing to do with it.
Perhaps we need to take a lesson from Moses that is found in Hebrews 11:24-26.  "By faith Moses, when he was come to years, refused to be called the son of Pharaoh's daughter;  (25)  Choosing rather to suffer affliction with the people of God, than to enjoy the pleasures of sin for a season;  (26)  Esteeming the reproach of Christ greater riches than the treasures in Egypt: for he had respect unto the recompence of the reward."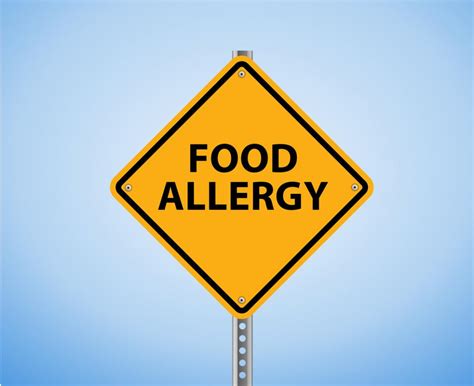 Sin is pleasurable but the pleasures only last for a season.  The consequences of the sin could last a lifetime.  Instead, we have to acknowledge and desire the "greater riches" of Christ's reward for our obedience.  Moses wasn't willing to indulge in the pleasures of sin, whatever they might have been.  He wanted to do what was right and he considered the consequences of sin to be too great.
Let's treat sin like an allergen.  It's not worth the risk.  Just stay as far away from it as we can.  If we even think that there is a possibility that something could pose a threat, we don't gamble and chance it.  We steer clear for safety's sake.
Following this advice and Moses' example will lead to a summer (and a life) free of the allergic reactions to sin.