Nobody ever said the wheels of government move quickly.  Sometimes, they don't move at all.  Most times, they move very slowly.  Such is the case with today's story.
Starting in the 19th c., nations around the world sought to honor educators.  The day usually centered around a particularly well-known educator or some special event in the field of academia.  The idea finally trickled into the United States around 1944.
Ryan Krug was a teacher in Wisconsin.  He believed educators should be recognized for their contributions.  His grassroots campaign reached out to politicians as well as fellow educators, trying to get them on board with the idea.  An Arkansas educator named Mattie Whyte Woodridge took it upon herself to write to every governor in the United States, attempting to get them to set aside a day to honor teachers.  She even sent a letter to First Lady Eleanor Roosevelt.1
Mrs. Roosevelt's term in office with her husband ended in 1945.  However, her term in other political offices continued.  This outspoken First Lady was declared to be the "First Lady of the World" by President Harry S. Truman.
In some of her post-First Lady works, she successfully petitioned the 81st Congress of the United States to establish a National Teacher's Day in recognition of their contributions to society and the lives of children.
Her personal papers are archived digitally for public reading.  On January 14, 1953, Mrs. Roosevelt wrote, "The 81st Congress of the United States passed a joint resolution designating the first Tuesday of March of each year as National Teachers Day.
The teachers are, of course, among the most important people in our nation. Day in and day out they are at work preparing the future citizens of the U.S.   The home, school, and the church together have a paramount influence that sets standards by which our children will live their lives.
It is impossible to give teachers monetary compensation alone that will repay their devotion to the job and the love that must go to each and every child. But I think we could compensate a little more adequately the teachers in our communities if we were conscious of their importance.
I have heard people say: "Why, it is a soft job to be a teacher. They work only eight or nine months of the year. Think of having such long holidays, and they are not really working hard at any time."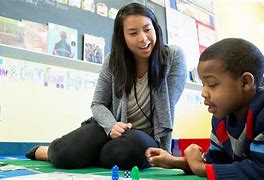 As a matter of fact, good teachers give so much of themselves every day that by the end of the week they are really tired out, and if they did not have the holidays in which to study, to travel or to relax, they could never give the children under them the inspiration that children need."2
The first Tuesday of March was National Teacher Day until 1985.  The National Education Association decided that the first full week of May would be Teacher Appreciation Week.  Then, the NEA voted to make Tuesday of that week National Teacher Day in spite of the Congressional Proclamation.3
So, Happy Teacher Day to all of our teachers!
As we honor those educators of the academic world, how much more honor should be bestowed upon the spiritual teachers who have taught us God's Word?  Ephesians 4:11-12 says, "And he gave some, apostles; and some, prophets; and some, evangelists; and some, pastors and teachers;  (12)  For the perfecting of the saints, for the work of the ministry, for the edifying of the body of Christ."
These teachers – Sunday School, Word of Life, Olympians, Jr. Church, nursery workers, pastors, evangelists, missionaries – they have "reproved, rebuked, and exhorted with all longsuffering and doctrine."  They have tried to steer their pupils to that which would help them grow strong in the Lord.
As teachers, our hearts break over those described in Proverbs 5:12-13.  "How have I hated instruction, and my heart despised reproof;  (13)  And have not obeyed the voice of my teachers, nor inclined mine ear to them that instructed me!"  We see the sadness and misery brought about by disobedience to God's Word.
Take some time today and call, write, email, text, IM, or somehow contact the teachers who have impacted your life.  Honor them and thank them for the difference they made in your life.
1https://en.wikipedia.org/wiki/List_of_Teachers%27_Days; https://www.learningsciences.com/blog/mattie-whyte-woodridge-the-inspiring-history-of-teacher-appreciation-week/
2https://www2.gwu.edu/~erpapers/myday/displaydoc.cfm?_y=1953&_f=md002431
3https://nationaldaycalendar.com/national-teacher-appreciation-day-tuesday-of-the-first-full-week-in-may/