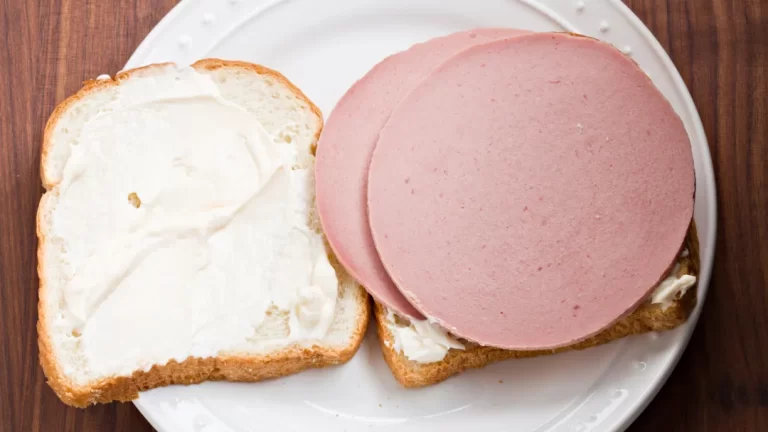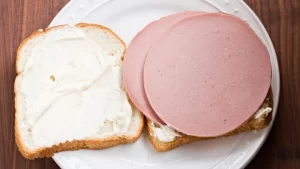 "That's a bunch of baloney!"  Have you ever told someone that?  The phrase is used negatively.  Why would we put one of America's favorite sandwich meats into a negative statement?  Perhaps it would be best to understand how baloney is made.
Before we explore this tasty meat, let's answer a question that has plagued our minds and caused restless nights as we ponder this conundrum. Okay, a bit dramatic but I'm sure we've wondered.
Baloney vs. Bologna.  The meat product originated in Bologna, Italy.  As it came to America, we put our western hemisphere spin on the name and it became baloney.  In Newfoundland, it is a popular breakfast food called Newfie Steak.  In Britain, it's called Polony.1  There's nothing more profound to it than that.  Now, the question remains – what is it?
If you were to go to the store and purchase a package of beef baloney, it contains only beef.  "According to the USDA, "Mechanically separated meat is a paste-like and batter-like meat product produced by forcing bones, with attached edible meat, under high pressure through a sieve or similar device to separate the bone from the edible meat tissue."
"Aside from the meat, the recipe contains a blend of spices. A few of the most common ones added to bologna include salt, pepper, celery seed, coriander, paprika, and sugar—or, more commonly, corn syrup. And myrtle berry is often the secret ingredient that gives the meat its signature taste."2
If you purchase a meat baloney, it could be a combination of beef, chicken, and turkey.  All the spices remain the same.  Additional things could be added such as pimento, cheese, or peppercorn.
Now, let's go back to the original point of the devotion.  When we say "that's a bunch of baloney," what do we mean?  In essence, we are telling someone that what they are saying is nonsense, a fabricated hodge-podge of disconnected, manufactured information.  Their words are a lot like baloney – you're not entirely sure what's in it.
Christian, are you fluent in baloney?  We ought not to be.  The Scriptures give us several instructions concerning our words.
Jesus said in Matthew 5:37, "But let your communication be, Yea, yea; Nay, nay: for whatsoever is more than these cometh of evil."
To the church of Colosse, Paul wrote in Colossians 4:6, "Let your speech be alway with grace, seasoned with salt, that ye may know how ye ought to answer every man." 
Paul said to Titus in Titus 2:7-8, "In all things shewing thyself a pattern of good works: in doctrine shewing uncorruptness, gravity, sincerity,  (8)  Sound speech, that cannot be condemned; that he that is of the contrary part may be ashamed, having no evil thing to say of you."
The more we talk, the greater chance of it being baloney.  Proverbs 10:19 reminds us that "In the multitude of words there wanteth not sin: but he that refraineth his lips is wise."
Baloney is one of my favorite sandwich fillers.  I have to guard my lips, though, so that I don't speak baloney.  The words coming out of the mouths of every Christian ought to make sense and be trustworthy, dependable words.  There cannot be ulterior motives behind what we say.  We can't speak "out of both sides of our mouths."  While you may not know what's in your slice of baloney, people ought to know what's in our speech.
EATING baloney is fine; just don't talk it.
1https://www.dictionary.com/e/baloney-or-bologna/
2https://www.mentalfloss.com/article/560697/what-is-bologna-made-of