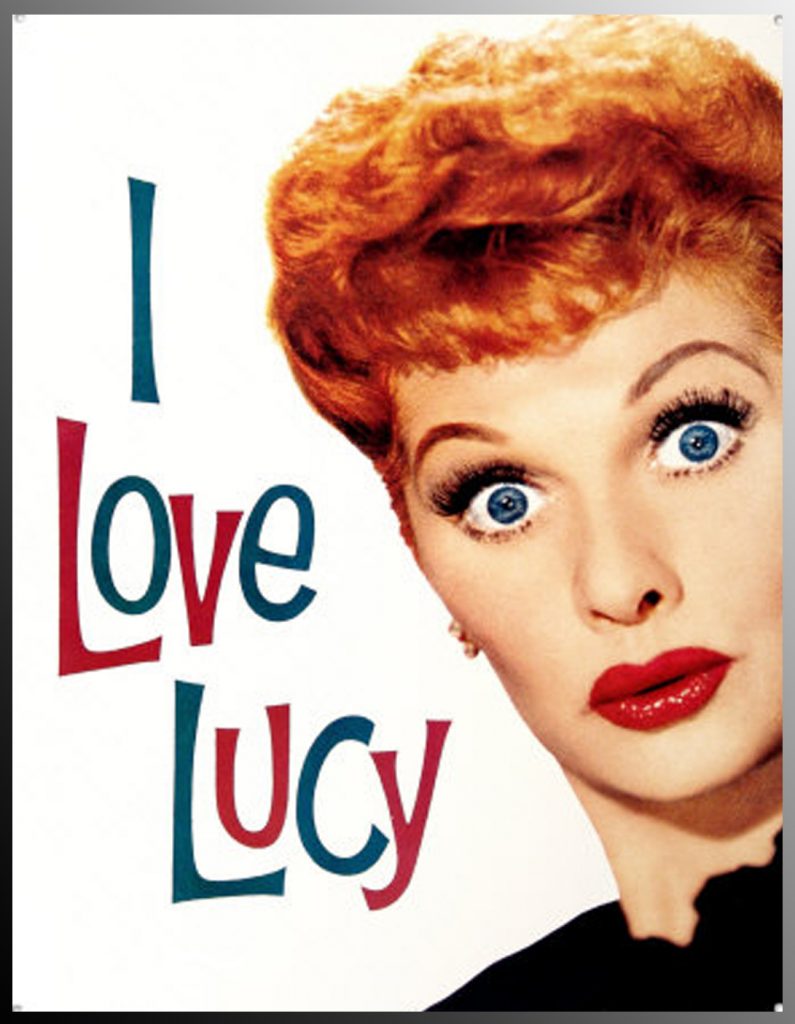 October 15th was a special day if you are an "I Love Lucy" fan.  It was NATIONAL I LOVE LUCY DAY.  Debuting on October 15, 1951 and featuring Lucille Ball, Desi Arnaz, Vivian Vance, and William Frawley, this show has continued to enter our homes through syndicated reruns.
This show was the first to be filmed before a live studio audience.  And, it was the first television show to end its six-season run on top.  Lucy left the airwaves at the top of the Nielsen ratings.
The antics of this woman provide us with many comedic moments.  It's hard to believe that while at the John Murray Anderson School for the Dramatic Arts, she was told repeatedly that she would never succeed.  However, the job where she would prove to be unsuccessful was at an ice cream shop.  This was one of her first jobs – and she was fired from it because she forgot that a banana split contained a specific ingredient.  Bananas!
Well, today, October 18th, is the national Sweetest Day.  If the 15th was I Love Lucy day, today is I Love My Spouse day.  For those of you who poo-poo this as just another Hallmark holiday, you're wrong!  If anything, it is a confectioner's concoction!
The origins of Sweetest Day spring from Cleveland, OH in 1921 where a committee of 12 confectioners gave 20,000 boxes of candy to "newsboys, orphans, old folks, and the poor."*  Cleveland set the pattern that was replicated in NYC the following year.  By 1937, the Confectioner's Association was declaring this day to be of the same stature as Mother's Day, Father's Day, or Valentine's Day.
Through the years, the holiday has morphed from giving sweets to the poor or to those who have served you to celebrating the sweetest person in your life – your spouse.  Some will self-righteously say that they don't need a holiday to do this and that everyday is Sweetest Day.  While that should be true, such a statement sounds like a copout for a cheapskate!  Ask their spouse if they are treated special all those other days and I can guess what the answer would be!
There's nothing wrong with having reminders and days that celebrate your love, amplifying what should be displayed on a daily basis.  At least four of those days happens every year:  Valentine's Day, Sweetest Day, birthdays, and anniversaries.
Proverbs 5:18-19 says, "Let thy fountain be blessed: and rejoice with the wife of thy youth.  (19)  …and be thou ravished always with her love."  Rejoice and be ravished.  Interesting words here!
I don't think we need much explanation on rejoice.  However, we may need some practice at doing this.  We didn't have any problems rejoicing with them when we dated or when we were first married.  However, some time has elapsed and there's a bit of mileage under the belt.  Things may have grown a bit dull as you've grown accustomed to each other.  Where there's no spark, there's no fire!
Married couples, you need to get to sparkin'!  Go back and do the things you used to do – long walks, late-night talks, picnics, random love-texts (or love notes if you really want to be old-school), and all the simple things.  You might want to try something new:  find a new coffee shop, make it a "date" to go somewhere new, start a new hobby, be spontaneous and shake up the normal routine, etc.
Now, what about that word ravished?  The Hebrew definition is full of meaning.  The definition that applies the best would be intoxicated.  If a person is intoxicated, they are under the spell and control of the alcohol.  The Bible says that we are to be intoxicated with the love of our spouse.
Does your spouse still make you feel a bit woozy, light-headed, and tongue-tied?  Maybe familiarity keeps this from happening but our love for them should be absolutely overwhelming.  Those feelings should be intoxicating.
Whether it be Sweetest Day, Valentine's Day,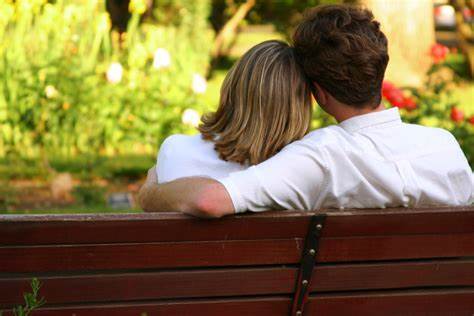 birthday, anniversary, or just some random day you choose out of the blue, it's good – and wise – do have those moments where we do something extra special to declare and demonstrate our love.
Maybe you wonder why I started out with talking about National I Love Lucy day.  It's because that show is one of my wife's favorites and she loves I Love Lucy.  I even have an I Love Lucy tie that I will wear (when I remember) on my wife's birthday or our anniversary.
So, Happy Sweetest Day to the sweetest person in my life, my wife and love for the last almost 33 years.
* https://en.wikipedia.org/wiki/Sweetest_Day