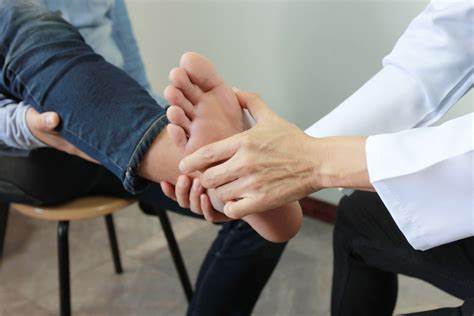 From 2005-2012, Mike Rowe hosted a show called Dirty Jobs.  The show began with this introduction:  "My name's Mike Rowe, and this is my job. I explore the country looking for people who aren't afraid to get dirty — hard-working men and women who earn an honest living doing the kinds of jobs that make civilized life possible for the rest of us. Now, get ready to get dirty."
 I believe that yesterday, we established that I am not a fan of feet.  However, not a single one of Mr. Rowe's 169 episodes ever dealt with feet.  Surely, he could have gone to the office of a podiatrist, pedicurist, or a foot masseuse.  If he had, he would have found a dirty job. 
Just think of all the things that can go wrong with the feet:  athlete's foot, corns, bunions, hammertoes, claw toes, mallet toes, ingrown toenails, toenail fungus, and more.  Thankfully, there are people who can do these jobs and providing for the care of feet is an honest living.   God bless those who do it!  However, Solomon, the wisest man ever, knows what I'm talking about.  He said in the Song of Solomon 7:1, "How beautiful are thy feet with shoes, O prince's daughter…"
Even though feet give me the willies, the Lord says something very special about feet.  The Lord GOD says in Isaiah 52:7, "How beautiful upon the mountains are the feet of him that bringeth good tidings, that publisheth peace; that bringeth good tidings of good, that publisheth salvation; that saith unto Zion, Thy God reigneth!"  Paul echoes this in Romans 10:15.  "And how shall they preach, except they be sent? as it is written, How beautiful are the feet of them that preach the gospel of peace, and bring glad tidings of good things!"
American culture thinks that rings on the toes, colorful polish and embellishments on the nails, and a cute pair of sandals or flip flops makes the feet beautiful.  Real beauty, though, goes a whole lot deeper.  We have to see that God intended something more for the feet that to be a pedicurist's canvas of colors and designs.  They are what carries us to places far and near with the Gospel message.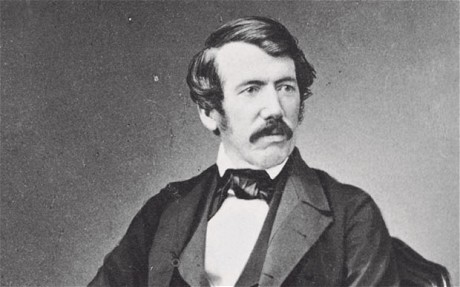 On the Westminster Abbey tombstone of Dr. David Livingstone are these words:  "David Livingstone: missionary, traveler, philanthropist. For 30 years his life was spent in an unwearied effort to evangelize the native races, to explore the undiscovered secrets, and to abolish the slave trade."  In the July 16, 2005 post of World Magazine, Marvin Olasky wrote of Livingstone, "Once, he walked hundreds of miles to visit the Baka tribe, whose leaders had recently poisoned and strangled four white traders. They were stunned when he strode into their camp alone, spoke to them in their own language that he had diligently learned, and, as he wrote, "had more than ordinary pleasure in telling these murderers of the precious 'blood which cleanest from all sin.'"  https://world.wng.org/2005/07/model_missionary
Those beautiful feet of Dr. Livingstone took him to a people he deeply loved.  In fact, the love was so great for the African people that when Livingstone died on May 1, 1873 in North Rhodesia, his heart was removed and buried under a Mvula tree before the rest of his remains were sent back to England.
Feet can be beautiful when fulfilling their purpose.  Let your beautiful feet take you somewhere today to tell someone about the CREATOR of those feet.  Tell them about Jesus!