Have you ever heard of Takotsubo cardiomyopathy?  In layman's terms, it's a broken heart.  While romance novels may have described someone as dying from a broken heart, it wasn't scientifically proven until a case in Japan developed in 1991.  Since then, this condition has been studied by doctors and reported in medical journals across the world.
Typically, the condition is temporary.  At its onset, though, it can be frightening because it mimics a heart attack.  According to Harvard Medical School, "Takotsubo cardiomyopathy is a weakening of the left ventricle, the heart's main pumping chamber, usually as the result of severe emotional or physical stress, such as a sudden illness, the loss of a loved one, a serious accident, or a natural disaster such as an earthquake.  That's why the condition is also called stress-induced cardiomyopathy, or broken-heart syndrome. The main symptoms are chest pain and shortness of breath." *
The stress hormones released by the body during extreme emotional pressure and distress are believed to "stun" the heart, temporarily weakening the left ventricle.  This is a gender-selective condition.  Of those affected, 90% are women, typically post-menopausal, between the ages of 58 to 75.  Most recover in one to four weeks.  However, for some, this condition is fatal.
During the COVID-19 pandemic, studies released from Cleveland Clinic show that there has been a rise in "broken heart syndrome."  "During March and April, the new study found, stress cardiomyopathy was diagnosed in nearly 8% of patients who arrived in the emergency department with chest pain and other possible heart symptoms.  That was four to five times higher than rates seen in pre-pandemic periods, which hovered between 1.5% and 1.8%.  And while COVID-19 can lead to heart complications, none of the patients with stress cardiomyopathy tested positive for the infection, said Dr. Ankur Kalra, a cardiologist who worked on the study." **
Loneliness, separation, restrictions, and fear have been prevalent during the pandemic.  The elderly, especially, have felt the impact of COVID more intensely than others, second only to those who have had the virus itself or have watched a family member endure through it.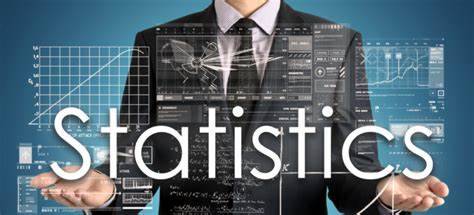 Watching the news generates fear and despair.  While I certainly believe the virus is real and has claimed lives, let's put this into perspective.  I am writing this on July 19, 2020.  The U.S. population is 331,097,557.  The number of confirmed COVID cases is 3,781,985.  The number of recovered is 1,108,518 and the number deceased is 142,229.  Percentages mean something to me.  I hope this will help you.
Only 1.1% of the population has contracted COVID, 29.3% of those infected have recovered and .04% of the American population has died.  Let me spin this another way:  98.9% of the U.S. population has NOT contracted COVID.  And, 99.96% have NOT died from COVID.  Here's a bit more perspective.  The CDC reports that 647,000 Americans die each year from coronary disease – that is almost .2% of the American population – 4.5 times MORE lethal than COVID.
If those figures don't ease your mind, try this.  Psalms 147:3 says, "He healeth the broken in heart, and bindeth up their wounds."  And, in Isaiah 12:2, we read, "Behold, God is my salvation; I will trust, and not be afraid: for the LORD JEHOVAH is my strength and my song; he also is become my salvation."
Broken hearts can be healed by Jehovah-Rapha, the "LORD that healeth thee."
* https://www.health.harvard.edu/heart-health/takotsubo-cardiomyopathy-broken-heart-syndrome
**https://www.webmd.com/lung/news/20200709/broken-heart-syndrome-has-risen-during-pandemic#1