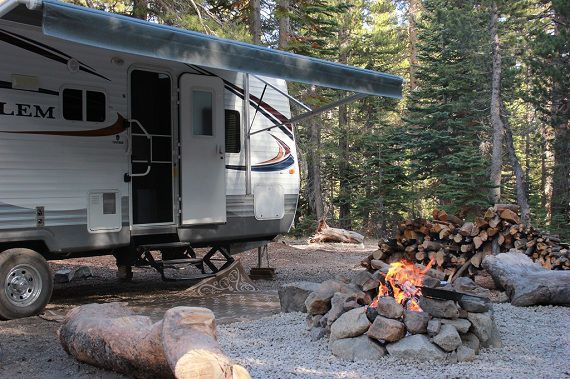 We love camping!  Though I was never brought up camping, I was surprised to find out that my dad camped when he was a kid.  I found this out while he was on his death bed and we were talking.  When I asked why we had never done it when I was a kid, he just shrugged and said, "Oh, I don't know."  I know…MOM!
Mom used to say that her idea of camping was at a Best Western.  She didn't see it as a vacation if she still had to cook and make the beds.  She did that at home.  And, she was NOT going to sleep outside in a tent with bugs and anything else that might be creeping through the campground.
Several years ago, Jay & Dawn invited us to "try the experience."  We bought a tent and some basic gear and we have been hooked ever since.  However, we don't rough it in a tent anymore.  We have a small hard-shell travel trailer with our OWN bathroom, our OWN shower, and our OWN water-proof sleeping quarters – plus a few other amenities.
For non-campers, you might wonder what the attraction is to camping.  Well, let me tell ya!
The morning begins with birds chirping and, sometimes, it sounds like they are inside the camper.  Depending on where you camp, it might be the sound of seagulls which is my favorite.
There is the beauty of a sunrise coming up over a body of water.
The day is filled with walks, bike rides, kayaking, fishing, or whatever nature activity you enjoy.  It might even be time spent just reading.  And, you spend the time with the ones you love.
Nothing beats food cooked over the campfire – and, I do that cooking!  Chicken, burgers, steaks, or stew — that fire gives it a taste you cannot duplicate at home.
And, as the night winds down, there is something very peaceful and serene about the atmosphere as the final embers crackle and the smoke wafts in the air.  You crawl into bed with the smell of campfire on your skin and get the best night of sleep you've ever had in your life.
Right now, some of our like-minded readers have quite a smile on their faces while others are still confused.  For those suffering from confusion, all I can say is, "Try it! You'll like it!"
When I think about this, the lyrics of an old hymn play in my mind.  "For the beauty of the earth, for the glory of the skies; For the love which from our birth, over and around us lies.  Christ our God, to Thee we raise, this our hymn of grateful praise."  The second verse echoes the theme of the first.  "For the wonder of each hour, of the day and of the night; Hill and vale and tree and flow'r, sun and moon and stars of light."
David wrote in Psalms 19:1-3, "The heavens declare the glory of God; and the firmament sheweth his handywork.  (2)  Day unto day uttereth speech, and night unto night sheweth knowledge.  (3)  There is no speech nor language, where their voice is not heard."
What you see and experience on a camping trip is God's universal language, declaring His existence and drawing humanity's attention to the fact that an eternal God was necessary to create what we see.  Couple this with the "law of God written on the heart" of mankind and you have the recipe for conviction on a lost soul and joy, wonder, and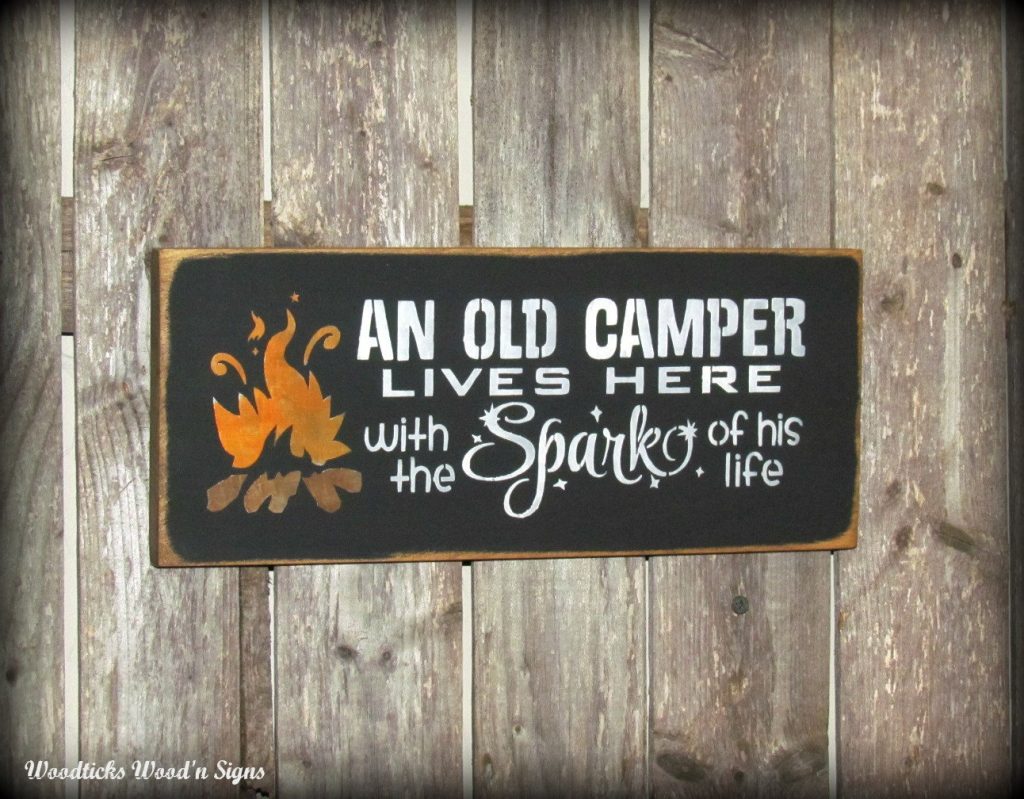 worship from the redeemed soul.
When you think about kids going to church camp, where are the big decisions made?  Not usually in the chapel service, although those certainly get the spiritual juices flowing.  The big decisions will be made at a campfire one night while the kids are focused in the darkness on the expanse of the starlit night and the flicker of the flames.
If you want to start small, put a fire ring in your backyard and enjoy a night of talking, laughing, and listening around the fire.  As the night wears on, allow a quietness to settle over your soul.  You might just hear something special from the Lord in the peacefulness of the night.