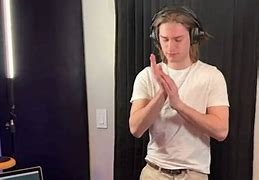 Twenty-year-old Dalton Meyer of Davenport, Iowa has just broken a world record.  He is officially the fastest clapper in the world.  In one minute, Dalton clapped 1,140 times!  That is 19 times per second.
Let's make this a participatory devotional.  Set the devotional down for a moment and see how many times you can clap in five seconds.  Then, divide that total by five and you will have your one second average.  How did you do?  If you were anywhere close to Dalton's numbers, you would have had to have clapped 95 times in those five seconds in order to get 19 claps in per second.
Impossible you say?  You may be right if you are clapping the boring old traditional way.  Dalton, though, uses a technique called "wrist clapping."  Wrist clapping "involves using the wrist and fingers to slap the palm of the other hand."1  Seeing how he does it is really remarkable!  There is a video on YouTube of Dalton accomplishing this feat that is really interesting to watch.
Without trying to break any speed records, clapping is a form of expression we use regularly to show emotion.  Attending a sporting event, we may politely clap as each player is announced.  We clap automatically after the singing of the National Anthem.  We clap with great enthusiasm over a remarkable play.  We might even clap sarcastically when our least favorite player from the opposing team is ejected.  Finally, we offer the obligatory clapping after the performance of a play or concert as a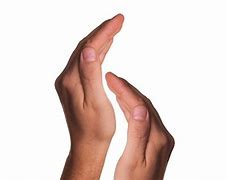 standing ovation is offered.  I find that I'm typically done clapping and standing a whole lot sooner than everyone else!
Biblically, it seems that clapping takes place for two reasons:  delight and derision.  Let's just consider verses that show the delight of the people concerning the Lord.
Psalms 47:1 says, "O clap your hands, all ye people; shout unto God with the voice of triumph."  Psalms 98:8-9 says, "Let the floods clap their hands: let the hills be joyful together  (9)  Before the LORD; for he cometh to judge the earth: with righteousness shall he judge the world, and the people with equity."  And, we read in Isaiah 55:12, "For ye shall go out with joy, and be led forth with peace: the mountains and the hills shall break forth before you into singing, and all the trees of the field shall clap their hands."
The passage in Psalm 47 is a scene of corporate worship among the Jews.  There is a sense of victory in their praise.  God has done something wonderful in their midst and they are grateful.  As the emotion bubbles out of the depths of their soul, it has to be expressed.  Clapping and shouting erupt from the individual and the joy overflows.
I would carefully and cautiously challenge us to think about our corporate worship.  Has it become less than enthusiastic?  Is it drab, dry, and drear?  You reflect on the church services yesterday and say, "Boy, you got that right, Preacher!  Those people were as dry as dust!"
So, are you saying that YOU were so fired up and excited and that your joy and enthusiasm was so exciting that you blew the dust right off of the seats, causing those around you to be startled?  Or, were you just like everyone else?
Joy is contagious.  Enthusiasm and excitement are infectious.  By no means am I suggesting that you behave disorderly and start running around the church.  But if the church is no more joyful than you, then why blame everyone else?
The Lord deserves enthusiastic, joyful expressions of our praise and worship.  We certainly have much for which to be thankful.  Let's clap for joy today in gratitude for all our God has done.
1https://www.upi.com/Odd_News/2022/11/04/Guinness-World-Records-speed-clapping/7151667579168/