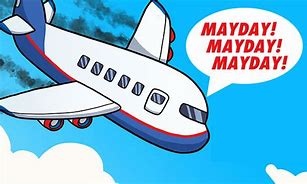 Last month was May and we had 31 May days.  Most of them were pleasant except for the freaky snow storm on Mother's Day and a few days that were rather cold.  However, the other days were exceptional.  Beautiful sunshine, some rain, and some warmth caused the grass to grow and flowers to bloom.
When is a May day not a good day?  A May day is not a good day when you say Mayday! three times:  Mayday!  Mayday!  Mayday!  If your pilot or the captain of the ship makes this three-peat statement, your day is not going well, regardless of what month it might be.
Up until WWI, the traditional signal for distress was SOS.  Tapped out in Morse code with three dots, three dashes, and three dots, it served its purpose well.  As audio communications became more prevalent, this signal had a fatal flaw.  Sound quality over a distance is often garbled and distorted, affected by atmosphere, sun bursts, or other anomalies.  The distortions often cause an "S" to sound like an "F".
"Frederick Stanley Mockford, a senior radio officer in London, was put in charge of finding an appropriate code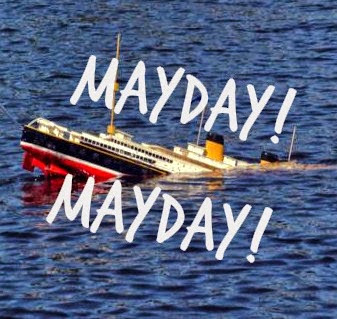 word. He reasoned that because so much of the air traffic flew between Croydon and Le Bourget Airport in Paris, it might make sense to use a derivative of a French word.
"He came up with "mayday," the French pronunciation of "m'aider" ("help me"), which itself is a distilled version of "venez m'aider," or "come help me." The U.S. formally adopted "mayday" as a distress signal in 1927."1
Instructions are given to pilots or anyone who may need to use the code to repeat the word three times.  Even with our modern technology and advanced communications, the repetition ensures that the distress signal is understood for what it is and not just a random reference to the word.
David offers up many "mayday" prayers.  One is found in Psalms 12:1-2, 8.  "To the chief Musician upon Sheminith, A Psalm of David. Help, LORD; for the godly man ceaseth; for the faithful fail from among the children of men.  (2)  They speak vanity every one with his neighbour: with flattering lips and with a double heart do they speak…(8)  The wicked walk on every side, when the vilest men are exalted."
The Scriptures encourage us to go to the Lord immediately when we are in trouble, seeking God's help and deliverance.  We are also encouraged to go to the Lord before we get in those predicaments.  Perhaps if we were a bit quicker to pray, we wouldn't enter in to so many situations where we need to cry out for the Lord's help.  Even so,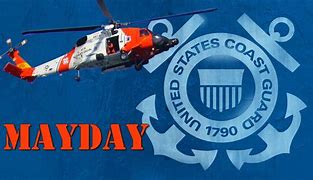 troubles abound in this world.
Be quick to issue a heaven-sent mayday as problems arise.  We are never capable of handling things ourselves without the Lord.  We always need Him, His direction, counsel, wisdom.
There is nothing too small to pray about.  This is where we develop the good habit of going to the Lord for all things, "casting our care upon Him."
1 https://science.howstuffworks.com/transport/flight/modern/mayday.htm