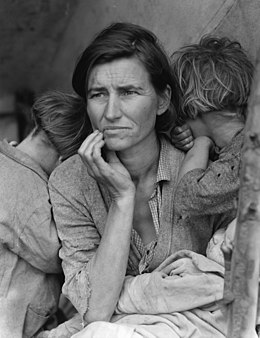 The Great Depression began in October 1929.  Stock prices had dramatically fallen in September and by October, the market crashed.  The crash was either the catalyst or the symptom of a larger issue.  Either way, the world was plunged into economic hardship.
A run on the banks en masse caused banks to fail.  To pay the demands of individuals wanting to withdraw all their money, banks started calling in loans.  When loans couldn't be paid, homes and property were seized.  However, this didn't help the situation because there was no one able to purchase the homes.  Therefore, banks were now left with their own debts they couldn't pay.  And America was plunged into a level of poverty.
As families experienced the pain of poverty, Americans learned the true meaning of stretching the dollar and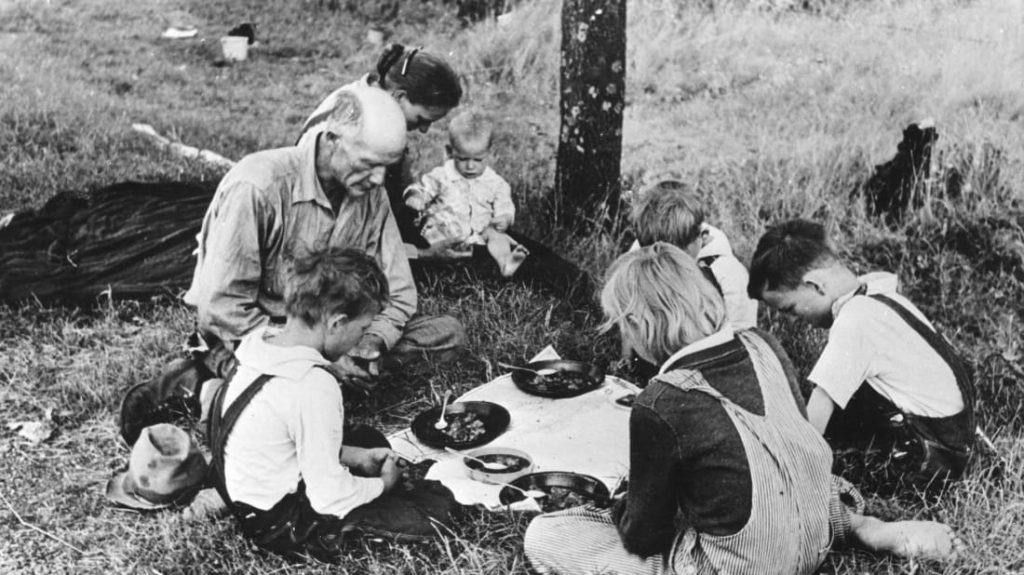 pinching the penny in order to put a simple meal on the table.  Some families raised their own cows for meat and milk, chickens for meat and eggs, and vegetables.  Even so, there were items that needed to be purchased and very little money to make it happen.  Culinary creativity became an art.
Poor Man's Meal featured two foods that seemed to be plentiful and inexpensive during the depression:  potatoes and hotdogs.  So, you would "peel and cube a potato, then fry it in a pan with oil and chopped onions until they brown and soften. Then add slices of hot dog, cook a few minutes more, and serve."1
Creamed Chipped Beef on Toast was introduced during this era.  Introduced during WWI, the recipe is simple.  Make a roux of butter, milk, and flour, whisked together in a skillet.  Add salty chipped beef and serve on toast.  My mom used to fix this and I still consider it one of my favorite meals!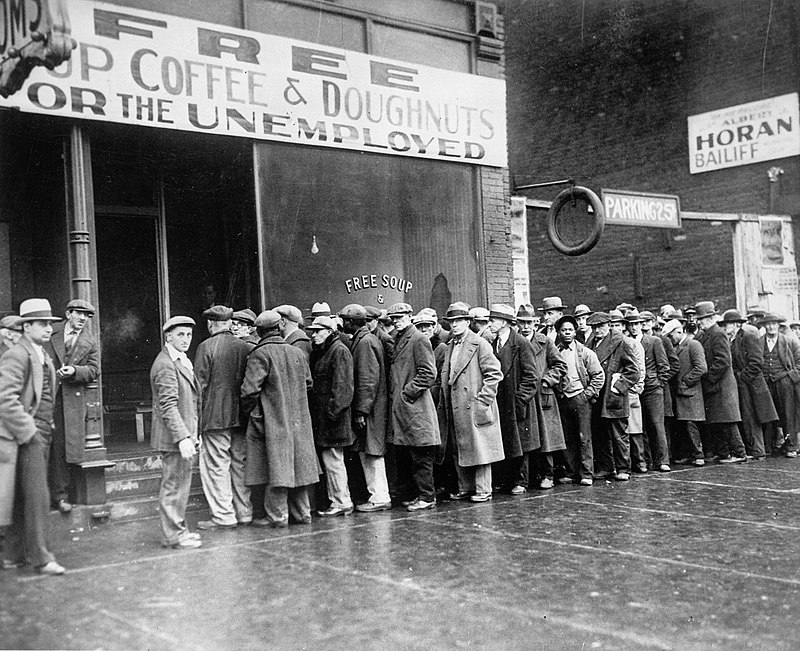 Hoover Stew, named after the 31st President who was elected just before the crash occurred, was a concoction served in soup kitchens and shanty towns.   It really wasn't a stew in the traditional sense of the word but, rather, a pasta dish made of noodles, chopped hotdogs, stewed tomatoes, and canned corn or peas.
Other recipes were spaghetti with boiled carrots in white sauce, frozen fruit salad (made with canned fruit cocktail, egg yolks, honey, and whipping cream), egg drop soup, and corned beef luncheon salad.  One recipe stands out, though it doesn't sound good to me at all.
Prune Pudding.  "President Franklin Delano Roosevelt was served a humble seven-and-a-half-cent lunch, which included deviled eggs in tomato sauce, mashed potatoes, coffee, and, for dessert, prune pudding. Roosevelt's White House ate modestly in "an act of culinary solidarity with the people who were suffering," Jane Ziegelman, the co-author of A Square Meal, told The New York Times."2
This devotional is not intended to be your recipes for Sunday dinner.  Instead, the point to glean from this is contentment.  Hebrews 13:5 says, "Let your conversation be without covetousness; and be content with such things as ye have: for he hath said, I will never leave thee, nor forsake thee."
The Great Depression taught this lesson of contentment, a lesson that has been forgotten in the 21st c.  We throw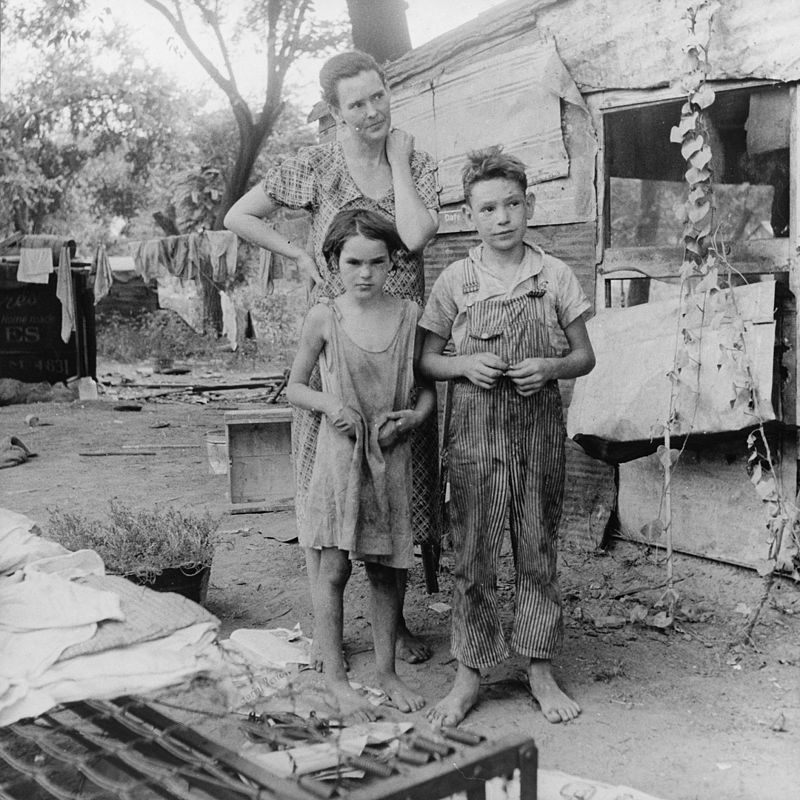 away or garage sale our excess – which is excessive!  How many times have we made trips to unload things at the Thrift Store or Goodwill?  We lack contentment and have to have bigger, better, and faster.  No longer do we keep up with the Joneses.  We now attempt to keep up with technology.
Hebrews tells us that if we have Jesus, we already have everything!  What more could we possibly need or want?
I admire and respect President Roosevelt's discipline to show solidarity with the suffering.  Such self-denial and personal discipline are things we need to emulate.  May the world see our contentment in the provisions of our Lord.
1https://www.mentalfloss.com/article/85597/8-curious-recipes-depression-era
2Ibid.
Graphic:  Depression 1, 2, 3, 4