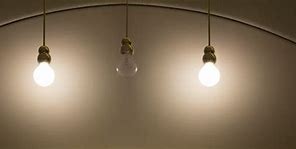 Imagine sitting at home, eating dinner, watching television, or reading — and the lights blinked.  It doesn't just happen once.  This happened about 15-20 times in a minute.  In an hour, this phenomenon happened about 1000 times.  Would you notice?  (Obviously, YES, since you counted!)  Would it bother you?  Would you be calling the city, Northwest Electric, or Toledo Edison to report that something strange was occurring with your power?
As you start to pay closer attention, you realize that this is happening 900 – 1,200 times an hour, 14,400 – 19,200 times a day, 100,800 – 134,400 times a week, and between 5.2 and 7.1 million times a year.  It's incredibly doubtful that we would be able to stand such a thing happening with our lights before driven to lunacy.
However, this is how many times we blink – and God has given our brain the ability to ignore these momentary blackouts.*
Have you ever wondered why we blink?  Doctors have discovered that each blink spreads lubricating fluids across the eyeball that are a combination of mucous, oil, and water.  This solution purges dust and foreign contaminates while keeping the eye from drying out.  Blinking is also a means of protecting the eyes from harsh, damaging lights and particles that might scratch and damage the cornea.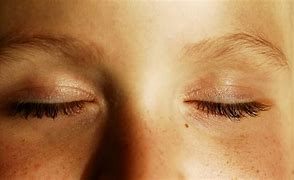 If we didn't blink, we would be in for big trouble!  The cornea would swell, the eyes wouldn't receive necessary lubrication and nutrients, and the eye would become prone to infection.  A sudden increase or decrease in the rate of blinking could be a sign of other health issues.
Take a moment, look across the room, and concentrate on your blink.  Do you notice how quickly it happened?  In that .1 – .4 second, what changed?  I hope that you would say nothing.  Consider a familiar passage of Scripture.
1 Corinthians 15:51 says, "Behold, I shew you a mystery; We shall not all sleep, but we shall all be changed."  This verse is humorously stamped upon the walls of church nurseries all across the nation.  However, it's not talking about the changing of a baby's diaper.  It's talking about our change where we get rid of the old body and take on that which is new.  And, that is going to happen FAST!
1 Corinthians 15:52 says, "In a moment, in the twinkling of an eye, at the last trump: for the trumpet shall sound, and the dead shall be raised incorruptible, and we shall be changed."  The Greek word for "moment" is atomos.  We get the word "atom" from here.  Merriam-Webster says that an atom is "the smallest particle of an element that can exist either alone or in combination."
Twinkling is an interesting word.  Strong's Concordance says the word means to jerk.  It is a short, quick, snap 
action.  Quite often, someone may say that the twinkling of the eye is like the blink of the eye, happening at 1/10th to 4/10th of a second.  However, Discovery World says that the twinkle of the eye is "a reflected particle of light seen in the eye. Most of us have noticed a twinkle in someone's eye . . . that reflected light we observed traveled at 186,000 miles per second (speed of light)."
Suffice it to say that we are going to be changed FAST!  The Rapture is a fast event.  Our glorious fitting for heaven is a fast event.  And before you know it, that event will have happened.
For those who foolishly believe that they will offer up a quick prayer and get right with God when they see all the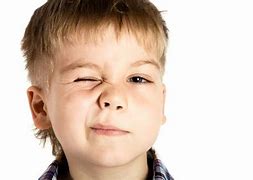 Christians vanishing, it will never happen.  By the time a person has realized what happened and starts to pray, the event is over, time has gone, and they're opportunity to be Raptured has come to an end.
2 Corinthians 6:2, "… behold, now is the accepted time; behold, now is the day of salvation."  Blink and you'll miss it!
*https://www.healthline.com/health/how-many-times-do-you-blink-a-day#blinking-frequency