Chen (first name only) is from China.  When she went to bed one night, she was experiencing some ringing in her ears and nausea.  However, when she awoke the next morning, something had significantly changed.
Chen could no longer hear the voices of men.  All she could hear were women's voices.
Roll the marriage jokes!  Some of our men are saying, "The same thing happened to my wife.  She was hearing me perfectly up until our wedding but the next day, something changed!"
Chen rushed to the doctor.  Thankfully, she had a woman doctor, Dr. Lin Xiaoqing, and she was able to hear what she had to say.  After a thorough examination, it was determined that she had reverse-slope hearing loss, a malady that affects about 3,000 people annually in the United States.  Reverse-slope hearing loss is the inability to hear low frequencies (a man's voice) while retaining the ability to hear high frequencies (a woman's voice).
"The causes of such a rare disorder can include infection, genetic abnormality, changes in pressure in [the] inner ear fluid, blood vessel issues, and trauma to the ear. As for Chen, doctors believe that the causes were actually stress and lack of sleep, in this case brought on by the fact that she had been working long hours into the night."1
Reverse-slope hearing loss is typically reversible, either with time and rest or with the aid of steroidal treatments.  No report has been given as to whether or not Chen has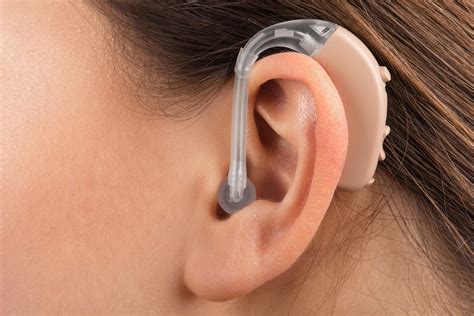 regained her hearing.
Hearing loss is something that affects many Christians.  No, not the hearing loss that steroids can cure or hearing aids can help.  It's a different kind of hearing loss.
For starters, James 1:19 admonishes, "Wherefore, my beloved brethren, let every man be swift to hear, slow to speak, slow to wrath."  Listening, especially to the Lord, is a habit which must be developed quickly in all of our lives.  As the aged axiom reminds us, God gave us only one mouth but He gave us two ears.  What should that tell us?
Then, in Matthew 11:15, we have this simple instruction.  "He that hath ears to hear, let him hear."  We all have ears, those appendages dangling on both sides of our head.  But all those ears don't actually hear.  Some are completely deaf while others only hear parts of a message.  This is true for both physical and spiritual ears.  Ezekiel describes them in Ezekiel 12:1-2.  "The word of the LORD also came unto me, saying,  (2)  Son of man, thou dwellest in the midst of a rebellious house, which have eyes to see, and see not; they have ears to hear, and hear not: for they are a rebellious house."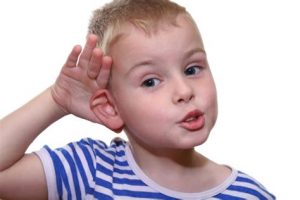 Rebellion to the voice of God stops many Christians from fully acting in obedience.  They will claim that the Lord never told them (ie.  I didn't feel convicted.) even though God's desires can be clearly seen, heard, and read in the pages of Scripture.
Have you developed reverse-slope hearing loss where you're not hearing the voice of the Father?  Ask the Lord to restore your "hearing" today and pray that the heart might be softened.
1https://allthatsinteresting.com/reverse-slope-hearing-loss