There's no denying it.  The graduating class of 2020 has been grossly cheated out of what should have been the rewarding final weeks of their elementary, middle, and high school years.  They are missing out on those last fun weeks with their friends and the capstone of this portion of their life:  the graduation ceremony.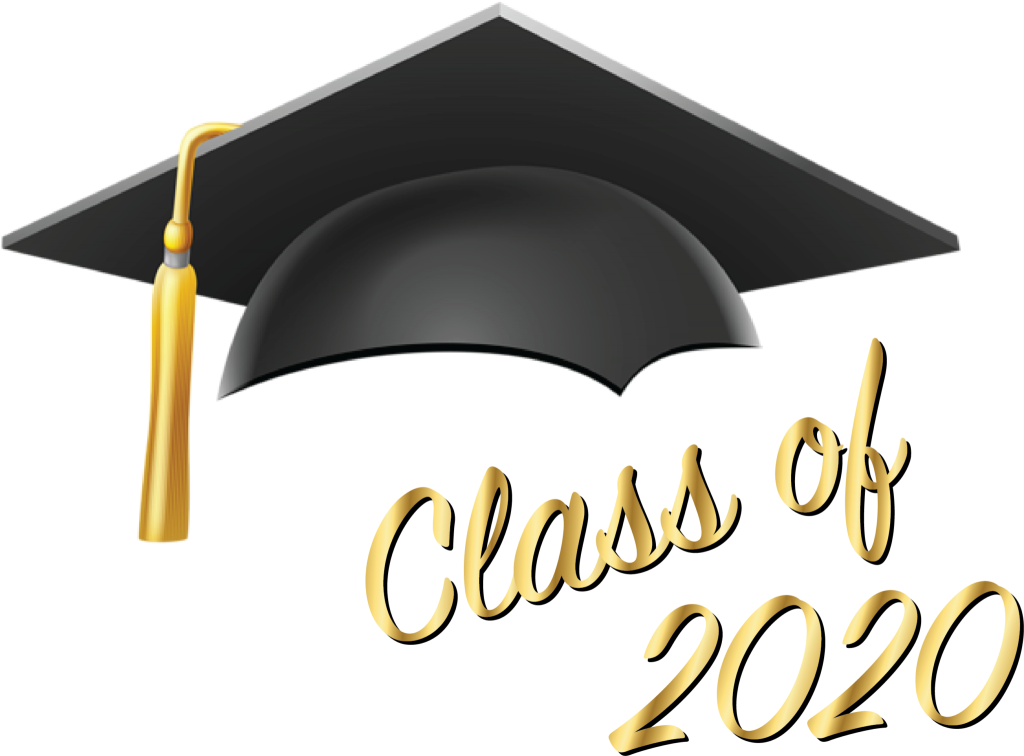 They've worked hard for that moment to walk across a stage and to receive a diploma, the recognition and confirmation that they have officially made it!  They will miss seeing the proud look in their parents' eyes and hearing the cheers of their friends.  No choir will sing and no band will play "Pomp and Circumstance."  Cameras will not flash, preserving the moment for posterity.
Oh, I know that there are some attempts being made to have some sort of a modified ceremony.  I genuinely applaud the efforts being made.  Schools and parents are trying so hard to make this "normal."  But, it's just not normal.  Not much is these days.
Obviously, the schools, parents, and other entities are feeling the pain of our graduates.  As you drive through the city of Bryan as well as surrounding towns, you see various ways in which the graduates are being encouraged.  Yard signs with the picture of the graduate have been placed.  The Stryker High School parking lot has a wall with the pictures of the graduating seniors.  Other towns have banners hanging from the light poles.  Messages of congratulations and encouragement can be seen everywhere!  It's really a thing of beauty and pride to see this in the towns.
I know that it's hard for the class of 2020 but I hope they can sense the love being shown to them and how so many people have gone out of their way to encourage them.
Now, that's the thought that hit me while driving through Bryan.  A lot of people have gone out of their way to encourage the seniors.  They didn't have to do it.  Nobody is paying them to do it.  Honestly, it would be easier for them if they didn't make all these efforts.  A signed diploma can be sent by USPS and arrive at their home.  End of ceremony.  Move on to the next chapter of life.
Aren't you glad that people haven't taken the easy way out?
Encouragement takes work.  It requires effort and the expenditure of energy.  And, most of the time, we will have to go "out of the way" to provide it.
The Apostle Paul wrote these words to the Christians in Rome:  "For God is my witness, whom I serve with my spirit in the gospel of his Son, that without ceasing I make mention of you always in my prayers;  (10)  Making request, if by any means now at length I might have a prosperous journey by the will of God to come unto you.  (11)  For I long to see you, that I may impart unto you some spiritual gift, to the end ye may be established;  (12)  That is, that I may be comforted together with you by the mutual faith both of you and me."  (Romans 1:9-12)
Paul wrote this letter while in Corinth, 781 miles away from Rome.  However, Paul begins his journey to Rome from a prison in Caesarea, almost 2000 miles away.  When he had the opportunity to stay "close to home" and be tried in Jerusalem, he chose not to, appealing to a ruler in Rome.  Paul was loaded on to a prison ship and the journey began.  Why?  Because of the comfort and encouragement that would come from being near these people that he has wanted to visit for so long.  This "missionary journey" will not be funded by Christians.  Instead, the Roman government will pay for every bit of it.
If you want to know what it is to go out of your way to encourage someone, all you have to do is look to the great example set by Paul.  He was willing to suffer in order to encourage some believers a long way away.
All of a sudden, our attempts at encouragement don't seem nearly as sacrificial and we realize that we can do a whole lot more to brighten someone's day.
It's worth the journey!