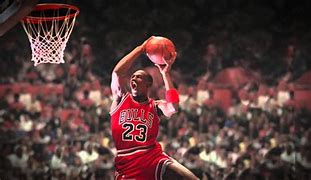 Have you ever felt like a failure?  I think most people would have to confess in honesty that they have felt that way.  Perhaps your marriage is going through a rocky patch.  Maybe you feel like a parental failure.  It's possible that work has dealt you the blow that makes you feel like a failure.  Whatever it is, you are not alone.
We are familiar with the greatest basketball player ever, Michael Jordan, number 23 of the Chicago Bulls.  Yes, I was a fan during the dynasty days of the Bulls.  What you may not know, though, is that Jordan was no stranger to failure.
He was cut from his high school basketball team.  And, of his own performance, Jordan said, "I have missed more than 9,000 shots in my career. I have lost almost 300 games. On 26 occasions I have been entrusted to take the game winning shot, and I missed. I have failed over and over and over again in my life."
In the scientific world, there is Thomas Edison.  He is credited with inventing the commercial light bulb.  However,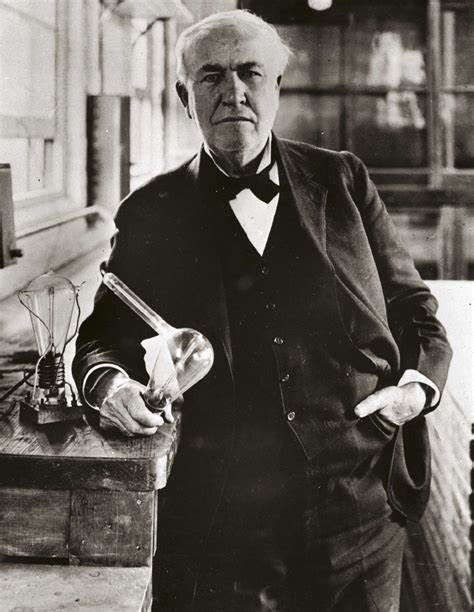 he failed at his attempts over 10,000 times!
Then, there is Theodor Seuss Giesel, better known as Dr. Seuss.  Many of us still have his books like Cat In The Hat and Green Eggs and Ham.  However, when he began, most believed that he would not succeed.  And, who can fault those assessments?  Have you read these books lately?  They aren't exactly riveting with dramatic plot twists!
Dr. Seuss' first book was To Think That I Saw It On Mulberry Street.  It was rejected by 27 different publishers!  After this rejection, he was headed home to burn the manuscript.
What did these individuals do to get past the failures and rejection?  They learned from it, used it to get better and stronger, then forgot about it and pressed on.  Michael Jordan said, "And that is why I succeed."
When Edison was asked by a reporter if he felt like a failure and was going to give up, he replied, "Why would I feel like a failure? And why would I ever give up? I now know definitely over 9,000 ways an electric lightbulb will not work. Success is almost in my grasp…If I find 10,000 ways something won't work, I haven't failed. I am not discouraged, because every wrong attempt discarded is another step forward."
And, what about Dr. Seuss?  Publisher number 28 thought it was worth the shot.  Vanguard Press would publish this book and the next.  Random House cashed in, though, and published everything from 1939-1990.
If ever there was a guy who had reason to feel like a failure, it was the Apostle Paul.  In 1 Timothy 1:15, Paul writes for all the world to see, "This is a faithful saying, and worthy of all acceptation, that Christ Jesus came into the world to save sinners; of whom I am chief."  Other passages of Scripture list some of the heinous atrocities that he committed against the church in his B.C. (before Christ) days.  He really was a scoundrel!
Acts 9 records the glorious conversion of Saul of Tarsus, who later receives a name change to Paul.  Ananias was one of the Christians incredibly skeptical of a converted Saul of Tarsus.  He had to be reassured by the Lord that Saul was indeed saved and now one of them.  There were others leery of Saul, concerned that this could be a trap.
However, Saul's life really was changed.  It didn't take long before the church was convinced and embracing Paul as
a brother in Christ.  I wonder, though, how often Paul was troubled with thoughts, maybe even dreams, about what he had done to these people who are now loving him so openly.  How could Paul cope with this?
"Brethren, I count not myself to have apprehended: but this one thing I do, forgetting those things which are behind, and reaching forth unto those things which are before,  (14)  I press toward the mark for the prize of the high calling of God in Christ Jesus." (Philippians 3:13-14)
We all have a past.  Own it.  Confess it.  Make things as right as you possibly can, making amends and restoration if needed.  Seek forgiveness.  Then, forget it and press on!
Failure is only fatal if you want it to be!
https://www.wanderlustworker.com/12-famous-people-who-failed-before-succeeding/; https://getbusylivingblog.com/famous-people-who-found-success-despite-failures/