I've said it before and I'll say it again.  I hate/loathe/detest/abhor driving long distances.  Okay, my verbiage is a bit dramatic.  Seriously, though, I'm not a fan of driving long distances, long being defined as anything over about 90 minutes.  I can do it and I do it.  But I would much rather fly.
For a guy who is petrified of heights, this is an incongruous way to think.  And, when you think of what could happen while flying, the incongruity grows!
On March 24, 2015, Airbus flight A320 left Barcelona, Spain and headed to Dusseldorf, Germany.  The captain was Patrick Sondenheimer and the co-pilot was Andreas Lubitz.  Twenty-seven minutes into the flight, the captain turned the controls over to the co-pilot and the captain left the cockpit, presumably heading for the bathroom.
Lubitz was prone to severe depression.  During his training with Lufthansa, "he took time off from the program in 2009 to undergo treatment for psychological problems but later was readmitted and obtained his commercial pilot's license in 2012."1  Evidently, the airline thought he was better and of a sound mind to be one of their pilots.  Too late, they discovered he was not.
When Sondenheimer went to the restroom, Lubitz locked the cockpit door behind him.  At 10:31 a.m., Lubitz put Airbus flight A320 into a rapid descent.  Just 10 minutes later, the plane crashed into the French Alps, killing all 144 passengers and the four cabin and crew members.
Investigations revealed that Sondenheimer tried breaking down the cockpit door but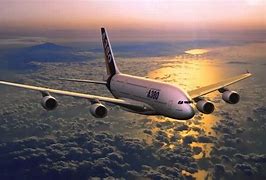 was unsuccessful due to its reinforced structure.  It was also discovered that Lubitz had practiced his suicide maneuver in a previous flight that day while the captain had excused himself to visit the bathroom.
Medical records were uncovered in the weeks following the crash that showed that months prior to the crash, Lubitz had been visiting doctors and had paperwork declaring him unfit to fly – paperwork he kept hidden from the airline.
The good news is that "instances of pilots using planes to die by suicide are rare. According to The New York Times, a U.S. Federal Aviation Administration study found that out of 2,758 aviation accidents documented by the FAA from 2003 to 2012, only eight were ruled suicides."2  The bad news is that you don't know anything about your pilot and whether or not your flight could be the next statistic.
Does this bother me?  Should it bother you?  Not in the least.  I have faith in the 99.71% of pilots who are not looking to end their lives and the lives of others.  I'm not the only one who evidently feels that way.  The FAA says that 2.9 million people fly annually in the United States and the International Air Transport Association (IATA) and International Civil Aviation Organization (ICAO) "place the number of people who flew annually at 4.5 billion."3
If 4.5 billion people can fly knowing that there is a chance, albeit minute, that they will crash and die, why can't people trust Jesus who has never lost a single soul?
Jesus said in John 6:37-39, "All that the Father giveth me shall come to me; and him that cometh to me I will in no wise cast out.  (38)  For I came down from heaven, not to do mine own will, but the will of him that sent me.  (39)  And this is the Father's will which hath sent me, that of all which he hath given me I should lose nothing, but should raise it up again at the last day."  This truth is repeated in other passages of Scripture.
There was an old bumper sticker that said, "Jesus is my co-pilot."  I understand the sentiment but the bumper sticker is entirely wrong.  Jesus is the PILOT and He doesn't need a co-pilot.  I am just the passenger sitting in first class as a child of the King.  There will never be a day when Jesus says, "Take the controls.  I need to excuse myself for a moment."  NEVER!!
Trust the Pilot.  He will get you Home safely.
1https://www.history.com/this-day-in-history/germanwings-pilot-intentionally-crashes-plane-killing-150-people
2Ibid.
3https://financesonline.com/number-of-flights-worldwide/