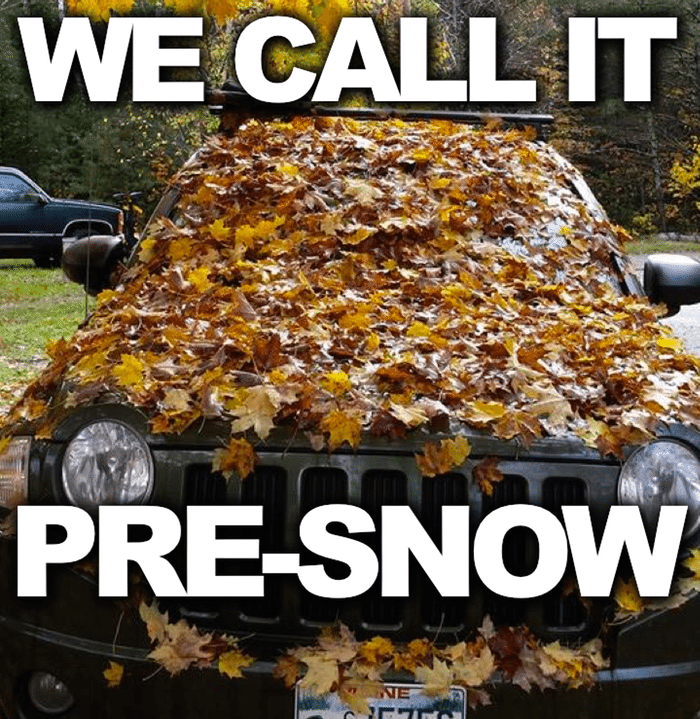 As always, I'm writing the devotionals about a month in advance.  Doing a little research, it says that this week and next are the best times to observe the fall colors in NW Ohio as the Lord uses the changing leaves to paint beautiful sceneries for us everywhere we look.  I hope the research has proven accurate and we are indeed enjoying the dazzling array of colors across the landscape.
Love it or hate it, there's nothing you can do to escape it.  The leaves will change color, they will fall from the trees, they will clog your gutters, and you will have to rake them.
I never really minded raking the leaves.  As a kid, the piles of leaves were an open invitation to dive in.  And, it was fun to kick the big piles – until you realized that you had to rake them all over again.  When your own kids did these things, it was fun to watch and it became a photo op.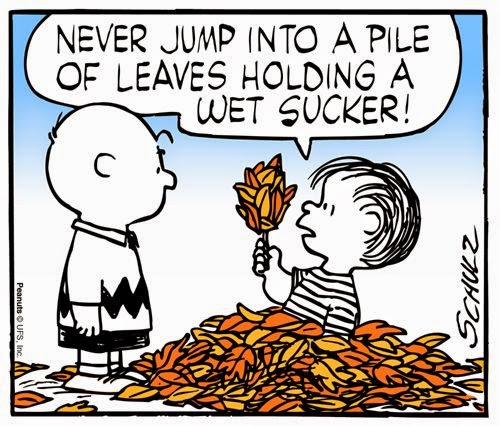 Something happens, though, as you get older.  All of a sudden, you develop allergies.  You realize that you don't find the joy in laying in the leaves like you did as a kid, especially when you start sneezing.  Swollen, itchy, watery eyes puts a damper on the enthusiasm.
Then, my autumn party came crashing down when I found out that it is actually illegal to burn your leaves.  I know, people do it anyway.  But I refrain just to be respectful to those in authority.
I still love the smell of burning leaves.  Seeing those rolling white clouds of leaf smoke rolling across someone's property is a beautiful sight to me.  If I happen to drive through that smoke, I might slow down and crack my windows just a bit to enjoy it.  It's a nice, manly scent that should be turned into a cologne or deodorant fragrance!
We are given a familiar verse in Ecclesiastes 3:1, "To every thing there is a season, and a time to every purpose under the heaven."  Life really does have its seasons.
The springtime of life is when it all begins.  Life springs forth and it is a beautiful thing to watch as it blossoms and develops.  And, I'm not just talking about the plants!  I'm talking about human life – the birth of babies.
It isn't long before spring transitions into summer. Of all the seasons, this one is the longest.  Now, don't get overly excited.  It's only five days longer than the shortest season.  Summer is usually described one way:  HOT!  And, the summer of life is when we are hot.  We are on fire – excited, eager, and energetic.  We are able to do a lot of things during the summer of life.
For the youth of life, Solomon says, "Remember now thy Creator in the days of thy youth, while the evil days come not, nor the years draw nigh, when thou shalt say, I have no pleasure in them."  (Ecclesiastes 12:1)  It is so important that we use the spring and summer of our lives for the Lord while we have the strength to give Him our all because all too quickly, autumn arrives.
The autumn of life isn't a lot different than nature's autumn.  Just like the leaves, the hair starts changing color, gravity takes over and the hair starts to drop and our limbs start to droop.  And as the temperatures begin to drop, our body temperature starts to drop.  We are cold all the time.
Then comes winter.  Praise the Lord – this is the shortest season both in nature and in life.  In 1872, Christina Rossetti penned that beautiful poem that became a Christmas carol called In The Bleak Midwinter.  The song has a mournful tone bemoaning the harshness of the season, although the message of the Babe of Bethlehem joyfully lifts the spirits of the season, knowing that He came to save sinners.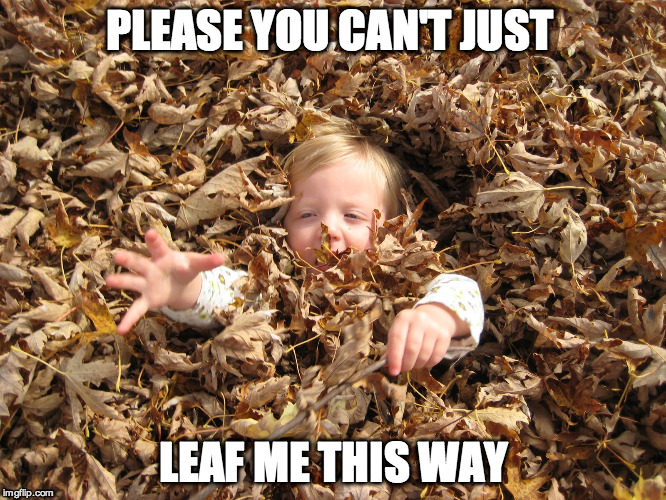 As we watch the beauty of the autumn season develop before our eyes, let's take a good look at ourselves.  Regardless of what season of life we may find ourselves, we must give the Lord our very best, thanking Him for the blessings of this season, knowing that NO season lasts for long.  James says our life is but a vapor.
Until we are called home to that Eternal Season of which there will be no end, let's allow God's beauty of the season to shine in our lives so that we can be a testimony for Him.