Today is Father's Day and its origins are typically attributed to Sonora Smart Dodd.  Her efforts were important but they weren't the first.
Mining is as common in West Virginia as growing corn is in Nebraska.  Men work in horrible conditions in order to provide for their families.  A century ago, the conditions were considerably worse and even more dangerous.
It was Friday, December 6, 1907.  10:28 a.m.  Fairmont Coal Company's No. 6 and No. 8 mines in Monongah, West Virginia experienced an explosion that killed most of the men instantly.  Known as "the worst mining disaster in American history," 362 men's lives ended in an instant, leaving behind widows and about 1,000 children without their dads.  With only 19 days before Christmas, many families were wrought with grief rather than the joy of the season.
At the Memorial Methodist Episcopal Church in Fairmont, West Virginia, Grace Golden Clayton asked her pastor, Robert Thomas Webb, if there could be a day to honor the fallen men and dads.  July 5, 1908 was chosen and has been considered the first unofficial Father's Day.
Two years later on June 19th, Sonora Dodd had gotten several pastors in Spokane, Washington to honor dads.  She was driven by a great admiration for her own father, a Civil War veteran who had raised his six children alone.  Although the celebration was nice, Dodd's push for a national celebration didn't attract the enthusiasm she had intended.
In 1915, Harry Meek pushed for the observance of a national Father's Day.  A member of the Lion's Club
International, he suggested the third Sunday of June of that year be chosen because it was his birthday.  Nothing like a bit of self-promotion!  The Lion's Club claimed Meek as the Originator of Father's Day.1  His efforts, though, had little success in getting the holiday recognized.
President Woodrow Wilson visited Spokane in 1916 to speak at a Father's Day rally.  He wanted Congress to declare it a national holiday but Congress refused, believing it was only going to be commercialized.  For years, several presidents and congressmen tried and failed to pass a bill creating a national holiday.  Finally, in 1972, President Richard Nixon signed the holiday into law.  The third Sunday of June was now officially Father's Day.
Many verses of Scripture, especially in Proverbs, highlights the roles and responsibilities of fatherhood.  I want to consider just two verses, though, that should encourage our dads.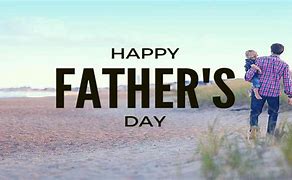 Proverbs 20:7 says, "The just man walketh in his integrity: his children are blessed after him."  Children are blessed with Christian dads who walk their faith and are spiritually whole.  These are men who do right because they've been made right by the Lord.
And, Joshua 24:15 says, "… choose you this day whom ye will serve; whether the gods which your fathers served that were on the other side of the flood, or the gods of the Amorites, in whose land ye dwell: but as for me and my house, we will serve the LORD."  Joshua had made the decision that his family was going to align themselves on the Lord's side.  He took the steps necessary to spiritually protect his home.  And, he made this decision public.
Dads who are born again believers are a blessing.  Their children are blessed by them when they choose to live for the Lord and lead their family the same way.
Happy Father's Day, dads!  And thank you to the Godly men who have raised a family for the Lord.
1https://nationaldaycalendar.com/fathers-day-third-sunday-in-june/