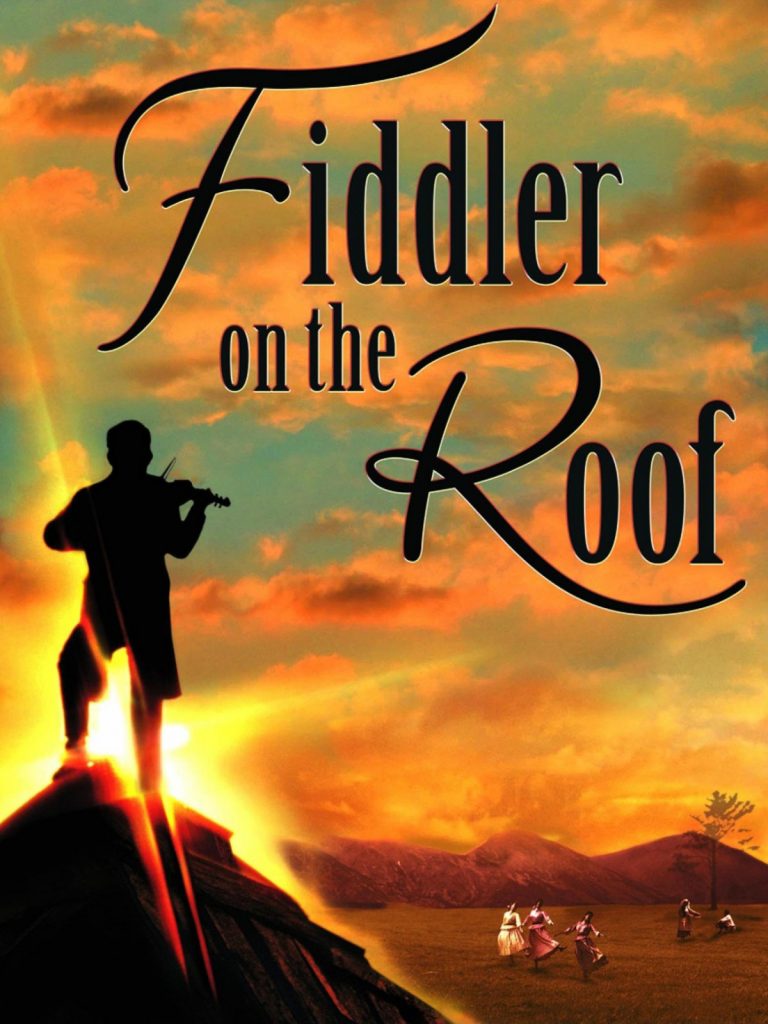 Throughout history and even today, Jews have been treated with dislike, disdain, or contempt.  From 1791-1917, Jews living in Russia were required to live in the Pale of Settlement, a region on the western side of the Russian Empire.  It is within this region that The Fiddler on the Roof is set.
Opening on Broadway in 1964, it had "the first musical theatre run in history to surpass 3,000 performances."*  We are perhaps most familiar with the 1971 film version.  However, there have been five Broadway revivals of The Fiddler on the Roof as well as a 2018 Off Broadway revival and a 2009 U.S. tour.  Needless to say, the popularity of Fiddler never wanes.
Set in 1905 in the village of Anatevka, Fiddler tells the story of Tevye, his wife, and his five daughters during a time
when the Tsar of Russia is evicting them from their homes.  The three oldest daughters are also causing Tevye great turmoil because they are wanting to marry for love and each marriage takes his daughters farther and farther away from the Jewish traditions, something Tevye is desperately trying to maintain.  In fact, one of the most familiar songs of Fiddler and the one that opens the musical is called Tradition.  With typical Jewish flare, the lyrics begin with:
[TEVYE, spoken]
"A fiddler on the roof. Sounds crazy, no? But in our little village of Anatevka, you might say every one of us is a fiddler on the roof, trying to scratch out a pleasant, simple tune without breaking his neck. It isn't easy. You may ask, why do we stay up there if it's so dangerous? We stay because Anatevka is our home… And how do we keep our balance? That I can tell you in one word… tradition!"
[VILLAGERS]
Tradition! Tradition!
Tradition!
Tradition! Tradition!
Tradition!
[TEVYE, spoken]
"Because of our traditions, we've kept our balance for many, many years. Here in Anatevka we have traditions for everything… how to eat, how to sleep, even, how to wear clothes. For instance, we always keep our heads covered and always wear a little prayer shawl… This shows our constant devotion to God. You may ask, how did this tradition start? I'll tell you – I don't know. But it's a tradition… Because of our traditions, everyone knows who he is and what God expects him to do." **
It must be a sign that I'm getting older but I feel a kindred spirit to Tevye.  It seems like everything we've known and loved is slipping from our fingers very quickly.  Traditions are being discarded and treated as garbage thrown out with the morning trash.  The warmth and comfort of familiarity is being replaced with cold, impersonable alternatives embraced as the best things since sliced bread.
It is interesting to see how the Bible talks about traditions.
Religious traditions can actually be contrary to Scripture, pushing man farther and farther away from God.  In Matthew 15:1-3, Jesus said, "Then came to Jesus scribes and Pharisees, which were of Jerusalem, saying,  (2)  Why do thy disciples transgress the tradition of the elders? for they wash not their hands when they eat bread.  (3)  But he answered and said unto them, Why do ye also transgress the commandment of God by your tradition?"  The Scribes and Pharisees had turned religious traditions into doctrine and commandments.  These were traditions that needed to end immediately.
However, good traditions, Godly traditions, Bible-based traditions – these are the ones that must remain.  They are all about teaching and applying the doctrine of God.  2 Thessalonians 2:15-17 says, "Therefore, brethren, stand fast, and hold the traditions which ye have been taught, whether by word, or our epistle.  (16)  Now our Lord Jesus Christ himself, and God, even our Father, which hath loved us, and hath given us everlasting consolation and good hope through grace,  (17)  Comfort your hearts, and stablish you in every good word and work."
Jeremiah called these "the old paths" and Proverbs refers to them metaphorically as "the landmarks."
Before we go chucking traditions all willy-nilly and treating them as dispensable, we really need to examine those traditions.  Do they align with the Word of God and the teaching of Scripture?  Have they historically brought us into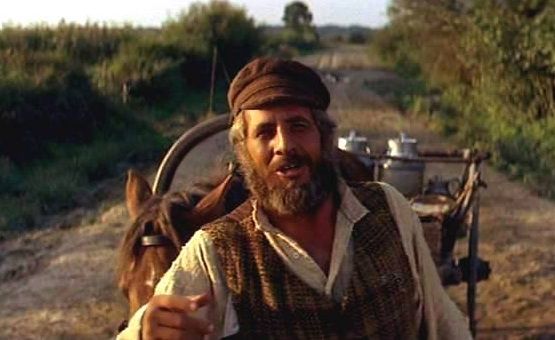 a closer walk with God through Jesus Christ?  Would their removal result in a weaker walk with the Lord?
All tradition isn't bad.  Some tradition helps us "keep our balance."  May God grant us the wisdom to be able discern the good from the bad.
*https://en.wikipedia.org/wiki/Fiddler_on_the_Roof#Musical_numbers
**https://genius.com/Jerry-bock-prologue-tradition-main-title-lyrics