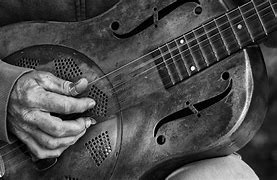 Hiram, born on September 17, 1923, was raised in a Baptist home where mom was the church organist.  His dad was hospitalized in a VA hospital for most of Hiram's childhood due to a brain aneurysm created from an injury while serving in the military.
Now, being raised in a Baptist home affords no guarantees in life.  Hiram was quick to find this out.
Hiram had become an accomplished musician and singer at a young age.  His performances professionally began at the age of 14 and garnered praise as well as a growing fan base.  However, it wasn't long before his life began to fall apart.
A rodeo accident had injured Hiram's back, leaving him in unrelenting pain.  He turned to prescription pain killers to relieve his misery.  The bottle also became his constant companion.  Alcoholism and drugs caused many friends to desert Hiram due to his unpredictable nature.  Even his wife of eight years couldn't deal with his abuses and his constant drunkenness any longer and she filed for a divorce.
On January 1, 1953, Hiram was found dead in the back of his car which was driven to events by a college student.  Somewhere along the journey, amidst a pile of empty beer cans, Hiram's heart could take it no longer.  He was only 29 years old.
Most of Hiram's songs were written about life experiences.  Not surprisingly, many revolved around drinking, womanizing, busted relationships, and loneliness.  However, he would surprise people by dipping into his Baptist roots and throwing in a countrified arrangement of a hymn.  He even dabbled in writing Christian songs, one of which is his most popular.
I wandered so aimless life filled with sin; I wouldn't let my dear Saviour in;
Then Jesus came like a stranger in the night; Praise the Lord I saw the light.
The singer who came up with this song is better known by the nickname he took at the age of 14 because it "sounded more like a hillbilly and western star" than Hiram.  His name was Hank – Hank Williams, Sr.1 
"A few weeks before his death in 1953, Hank Williams was having a problem getting through a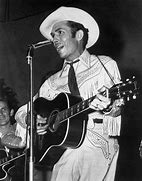 matinee performance in San Diego due to an over-serving of what iconic country comedian Minnie Pearl referred to in her account of the incident as "help from outside causes."
"Tasked by the promoter with the responsibility of sobering up Williams for the second show, Pearl and the promoter's wife drove him around town trying to get him to sing along with them. Williams finally agreed, belting out the first line of his gospel classic "I Saw the Light." But he only got through the opening line before stopping. "But that's the trouble, Minnie," he said sorrowfully. "There ain't no light."2
There is immeasurable sadness of a life lived having been exposed to the Lord through church, the preaching of God's Word, and even through the lyrics of songs – yet so far from God that a dying man says, "There ain't no light."  How can a person be so close and yet so far away?
A parable is told by Jesus in Luke 12:16-21.   "And he spake a parable unto them, saying, The ground of a certain rich man brought forth plentifully:  (17)  And he thought within himself, saying, What shall I do, because I have no room where to bestow my fruits?  (18)  And he said, This will I do: I will pull down my barns, and build greater; and there will I bestow all my fruits and my goods.  (19)  And I will say to my soul, Soul, thou hast much goods laid up for many years; take thine ease, eat, drink, and be merry.  (20)  But God said unto him, Thou fool, this night thy soul shall be required of thee: then whose shall those things be, which thou hast provided?  (21)  So is he that layeth up treasure for himself, and is not rich toward God."
By the admission of his friends, Hank had nothing to do with "religion," in spite of his mother's attempts to persuade him.  We can only hope that he had trusted Jesus and was just in a very backslidden condition.  However, all indicators point otherwise.  Williams himself said, "There ain't no light."
Why this devotional on this da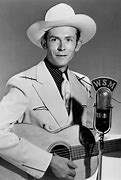 y?  On June 11, 1949, Hank Williams made his debut at the Grand Ole Opry.  For a country singer, this was the pinnacle of success.  But by July 1952, the Opry had fired Williams because of his chronic inebriated condition.  Six months later, Williams was dead.
A person who has all the success, fame, and fortune that this world can provide and yet doesn't have Jesus, this person has nothing and ends with nothing.  If you have Jesus but very little of this world's goods, that's okay because you have everything.
1https://en.wikipedia.org/wiki/Hank_Williams#cite_note-FOOTNOTEEscottMerrittMacEwen200921-25
2https://www.nodepression.com/album-reviews/lost-radio-recordings-give-picture-of-hank-williams-in-final-years/