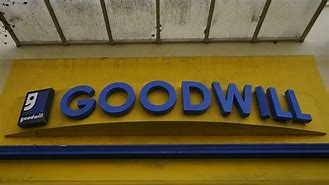 There is a snooty side of society that wrinkles up their collective noses in highfalutin snobbery at the idea of shopping in thrift stores and at Goodwill.  Perhaps their minds will change when they hear this story.
Laura Young of Austin, Texas had gone shopping at a Goodwill store.  She found an antique, aged bust and thought it would look good in her home.  The purchase was made – an astounding $34.99 – and she was now the proud owner of 50-pound marble statue.
Once the bust was home, Laura began doing some research.  Posting the bust on social media garnered much attention and she was asked by someone if she realized what a treasure she had found.  Further research determined that this bust was worth far more than $34.99.  It was priceless!
"The bust was identified by one of the auction houses Young contacted in a catalog of items from a German museum—Pompejanum, in the city of Aschaffenburg—in the 1920s and 1930s, where the bust was listed as a portrait of Drusus Germanicus, a Roman general.
"The bust had been owned by King Ludwig I of Bavaria and was hosted in the Pompejanum museum, an 1840s replica of a villa in Pompeii, the city which was famously destroyed by the eruption of Mount Vesuvius in 79 CE.
"The museum was bombed and heavily damaged during a battle between the Nazis and Allied troops almost a hundred years later. The bust was then either looted by an American solider or purchased by an American soldier after the sculpture had been looted by someone else, Texas Public Radio writes."1
Surely, Laura is about to become wealthy beyond her wildest dreams!  Such hopes were a bust (pun intended)
because you can't buy or sell stolen national artifacts.  While most of the details are hidden by a nondisclosure agreement, the bust has now been turned over to a San Antonio museum for display and after some time, it will be shipped back to Germany.
Laura is left with a 3-D half-sized replica of the bust, pictures, and the memory of finding a priceless treasure that left her with a bank deficit of $34.99.
There are still plenty of treasures left to be discovered at Goodwill.  The best treasure, though, can be found in the book aisle.  Among the used Harlequin romance novels, children's books, and National Geographics, you will normally find a couple of Bibles, discarded by someone who either had too many or who had rejected the faith.  They have no idea just how priceless of a treasure that they have discarded!
The Psalmist says in Psalms 119:162, "I rejoice at thy word, as one that findeth great spoil."  In the same chapter, the writer says in verses 17-18, "Deal bountifully with thy servant, that I may live, and keep thy word.  (18)  Open thou mine eyes, that I may behold wondrous things out of thy law."
Jayme Durant writes, "I wonder how our lives would be affected if we…genuinely valued the Word because we admire its Author. What if we began to look beyond the obvious, beyond a cursory glance at the pages of the Bible? How would our lives change if we examined Scripture as if we were convinced that closer inspection would reveal a priceless treasure?"2
Today is Sunday and we will all be headed to church – Sunday School, the morning service and the evening service awaits (hint, hint).  We will carry our Bibles under are arms and dutifully open them when the preacher directs us to a passage.  But the truths will remain hidden to even the child of God if we don't approach the Word as a priceless treasure.
Proverbs 2:1-5 instructs, "My son, if thou wilt receive my words, and hide my commandments with thee;  (2)  So that thou incline thine ear unto wisdom, and apply thine heart to understanding;  (3)  Yea, if thou criest after knowledge, and liftest up thy voice for understanding;  (4)  If thou seekest her as silver, and searchest for her as for hid treasures;  (5)  Then shalt thou understand the fear of the LORD, and find the knowledge of God."
You don't get the "then" of verse 5 until you follow the instructions of verses 1-4.  You cannot "understand" and "find" the wonderful, priceless treasures until you "receive," "hide," "incline," "apply," "cry," "lift," "seek," and "search."
It's not as easy as just walking into a Goodwill store and plunking $34.99 down on the counter.  What we find in the Scriptures, though, is much more valuable than a marble bust.
1https://www.newsweek.com/texas-woman-buys-priceless-roman-bust-goodwill-store-1703705
2https://www.icr.org/article/appreciating-gods-priceless-treasure/