Two women have to be recognized today:  Hermine Beckett Hanna of North Syracuse, New York and Marian McQuade of Oak Hill, West Virginia.  Both women have been credited with their part in what is celebrated today – National Grandparent's Day.
As early as 1961, Hermine was finding ways to acknowledge older Americans and their contributions they make to society and their families.  Her efforts were spreading throughout the United States.  On February 21, 1990, she was honored by New York Congressman James T. Walsh in front of the House of Representatives and given credit for her role in establishing National Grandparent's Day.
One big problem with that.  The day had already been established 12 years earlier by a presidential proclamation.
Marian Lucille Herndon McQuade was a West Virginia homemaker who loved the elderly and the grandparents.  She worked in several states, hosting programs to educate and draw awareness to the needs of our seniors and their invaluable contributions and importance.
In 1973, Marian was able to persuade West Virginia Senator Jennings Randolph to propose a resolution in the Senate, recognizing the grandparents of the nation.  In spite of his best efforts, the resolution did not pass.  Marian was not going to be dissuaded.
She continued to push governors in all 50 states to recognize and support a Grandparent's Day.  Finally, in February 1977, Senator Jennings had support from other senators and was able to get a joint resolution passed, asking the president "to declare the first Sunday of September after Labor Day as National Grandparents Day."1
Forty-three states were already celebrating a Grandparent's Day.  On August 3, 1978, President Jimmy Carter made it official.  National Grandparent's Day was on the calendar.  Regardless of who actually started the day, both Hermine and Marian are to be credited with their efforts to get a day of recognition for grandparents.
The Scriptures are full of verses heralding the value of the aged and the impact they have.  Proverbs 13:22 says, "A good man leaveth an inheritance to his children's children: and the wealth of the sinner is laid up for the just."  Automatically, our cynicism says, "Yep, they just want to make sure they are in the will!"  But the greatest inheritance left behind isn't cash or property.  It's a spiritual heritage.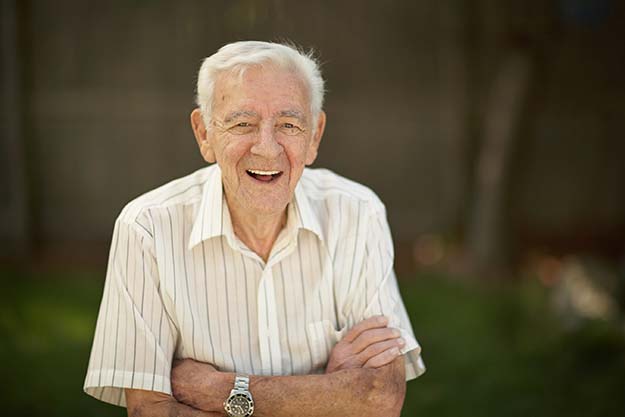 Timothy was blessed with a spiritual heritage.  Paul wrote in 2 Timothy 1:5, "When I call to remembrance the unfeigned faith that is in thee, which dwelt first in thy grandmother Lois, and thy mother Eunice; and I am persuaded that in thee also."  Grandma Lois had raised a Godly daughter and had a part in raising a Godly grandson.
If you are able to look into your family tree and find Godly grandparents, you are a blessed individual.  That spiritual heritage is worthy of celebration.
Even if those grandparents aren't Christians, they are still your elders and they should hold a very dear and special place in your heart.  Their years of wisdom can translate into life lessons for you, showing you what you should or should not do.
Today, if your grandparents are still alive, celebrate them.  Let them know how much you love and respect them.  Show them honor every day.
1http://grandparentsday.fundootimes.com/history.html