Today is what's typically known as "Tax Day," the day we anxiously anticipate with the excitement of a little child on Christmas Eve.  Okay, not really!  I was just trying to put a pleasant spin on a taxing subject.
If it makes you feel any better, Tax Day has been pushed to May 17th by the IRS.  "This extension is absolutely necessary to give Americans some needed flexibility in a time of unprecedented crisis," said U.S. Rep. Bill Pascrell Jr., the chairman of the House Ways & Means Subcommittee on Oversight.1  I'm sure this makes perfect sense to somebody out there but from my perspective, if you already wait till the last minute to file your taxes, this simply allows you to procrastinate even longer.
The Revenue Act of 1861 was the genesis of a federal income tax.  The beginnings of the civil war put our national government in a position of being under-funded.  This was a flat tax of 3% levied only on those whose income was above $800 per year.  While that is hard to fathom, try getting a handle on this.  In 1861, only 3% of the population made $800 or more per year!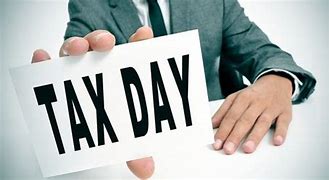 This tax proposal was approved by Congress.  It also included a property tax and tariffs on imports.  By 1895, though, the Supreme Court deemed that the taxes were unconstitutional, violating a Constitutional requirement for apportionment among the States.  In other words, the more populated the State, the more they had to pay.  The 16th Amendment to the Constitution was ratified in 1913, bypassing the apportionment requirement.
In 1913, filing day was March 1st.  In 1918, the date was changed to March 15th.  Then, in 1955, the date was changed to April 15th.
The IRS was officially formed on July 1, 1862 in order to collect those first taxes.  However, they were known as the Bureau of Internal Revenue.  In 1918, they began hinting at a name change, using the more familiar "Internal Revenue Service" moniker.  But, in 1953, it became official.  The IRS, for short, had the name we know today.
Many Americans gripe about taxes.  Most complain that they have to pay in too much.  Others believe that there are those not paying enough.  There is the complaint that the wealthy have too many loopholes to escape taxation.  And there is the complaint about giving money to a corrupt government.
I think we could all agree that there are some needed changes in procedures.  Forms could be simpler and it seems like there are simpler ways to levy taxes.  Can we also agree that taxes are seen in the Bible as a legitimate way to support government?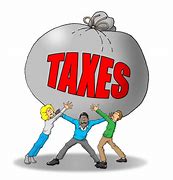 Matthew 22:15-21 gives the Lord's words regarding taxes.  "Then went the Pharisees, and took counsel how they might entangle him in his talk.  (16)  And they sent out unto him their disciples with the Herodians, saying, Master, we know that thou art true, and teachest the way of God in truth, neither carest thou for any man: for thou regardest not the person of men.  (17)  Tell us therefore, What thinkest thou? Is it lawful to give tribute unto Caesar, or not?  (18)  But Jesus perceived their wickedness, and said, Why tempt ye me, ye hypocrites?  (19)  Shew me the tribute money. And they brought unto him a penny.  (20)  And he saith unto them, Whose is this image and superscription?  (21)  They say unto him, Caesar's. Then saith he unto them, Render therefore unto Caesar the things which are Caesar's; and unto God the things that are God's."
If that's not enough, consider what Paul said in Romans 13:3-7.  "For rulers are not a terror to good works, but to the evil. Wilt thou then not be afraid of the power? do that which is good, and thou shalt have praise of the same:  (4)  For he is the minister of God to thee for good. But if thou do that which is evil, be afraid; for he beareth not the sword in vain: for he is the minister of God, a revenger to execute wrath upon him that doeth evil.  (5)  Wherefore ye must needs be subject, not only for wrath, but also for conscience sake.  (6)  For for this cause pay ye tribute also: for they are God's ministers, attending continually upon this very thing.  (7)  Render therefore to all their dues: tribute to whom tribute is due; custom to whom custom; fear to whom fear; honour to whom honour."
Rome was corrupt beyond anything we could imagine.  It was a pagan culture steeped in polytheistic mythology.  History records that Rome defeated itself through its debauchery, greed, and immorality.  And, yet, the Lord said to pay your taxes.  Those taxes He was talking about were being paid to that Roman government.
I know this is going to sound strange and some of you might think I'm cracked to say this but as you go to the Lord in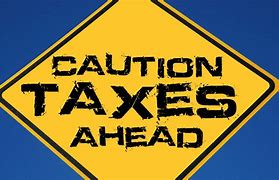 prayer today, thank the Lord for Tax Day.  Thank Him for giving you the job and ability to support those whom God has placed as authority in your life. Thank the Lord for the IRS, the workers, and those taxed with great responsibility.
It's not a perfect system.  So long as man is involved, NOTHING is going to be a perfect system.  But it is appointed by God.
1https://www.forbes.com/sites/ashleaebeling/2021/03/17/new-tax-day-deadline-monday-may-17-2021/?sh=4c48dd169c6f