Are you one of those individuals who checks their blood pressure every morning?  If you haven't done it yet, go ahead and check it BEFORE reading this.  Once you've read it, go check it again.  I apologize in advance for raising your blood pressure.  You might need an extra pill.
I'm writing this devotional on September 17, 2021.  I hope things have changed by the time you read this on October 14, 2021.  I highly doubt, though, that anything will have changed.
One of our church members brought something to my attention so I went to check it out.  If you go to www.archives.gov, you will enter the National Archives of the United States of America.  It is a repository of historical documents, available and free to all.
Featured on the National Archives website are the documents upon which our nation was formed:  The Declaration of Independence, The Constitution of the United States of America, and the Bill of Rights.  If you click the "View In National Archives Catalog," you are going to get a surprise when the page loads.  You will see the barely legible original documents.  And emblazoned in a banner across the top is the warning:  Harmful Language Alert: see NARA's Statement on Potentially Harmful Language.1 
Yes, the National Archives and Records Administration (NARA) has deemed the original documents to contain dangerous and harmful language.  "NARA's records span the history of the United States, and it is our charge to preserve and make available these historical records. As a result, some of the materials presented here may reflect outdated, biased, offensive, and possibly violent views and opinions. In addition, some of the materials may relate to violent or graphic events and are preserved for their historical significance."2
Curiosity led me to search the National Archives using only the word "Bible" as the search parameter.  Many hits are available, including the Guttenberg Bible and President George Washington's Bible.  Evidently, the archivists have not gotten to these entries yet because the warning about these containing harmful language isn't there.  Given time, I'm sure the NARA will correct their oversight.
Imagine that – our historical documents considered "harmful."  The politically correct "woke" culture is not only appalling but should be considered subversive and dangerous.  They are willing to rip apart the documents that sewed our country into a nation.  Nobody seems to be weighing the extremely severe consequences of such actions.
Those who believe the Bible has "harmful language" is nothing new.  Paul had spent a few chapters of Galatians correcting some of the faulty beliefs of the church.  They must have believed he was using "harmful language" because Paul asked them, "Am I therefore become your enemy, because I tell you the truth?" (Galatians 4:16)
The disciples accused Jesus of using "harmful language."  In Matthew 15, the scribes and Pharisees were perturbed because the disciples ate bread without washing their hands.  Jesus turned it back on the leaders and said, "Ye hypocrites, well did Esaias prophesy of you, saying,  (8)  This people draweth nigh unto me with their mouth, and honoureth me with their lips; but their heart is far from me.  (9)  But in vain they do worship me, teaching for doctrines the commandments of men." (Matthew 15:7-9)
Harmful language alert!  Jesus called them hypocrites and dared say that their religious system was wrong.  Alert the PC Patrol and the Cancel Culture Police!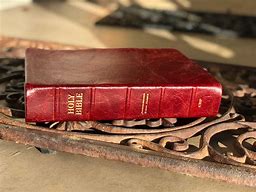 Evidently, a crowd has gathered during this exchange so Jesus presumably turns his back on the scribes and Pharisees and addresses the crowd.  "… Hear, and understand:  (11)  Not that which goeth into the mouth defileth a man; but that which cometh out of the mouth, this defileth a man." (Matthew 15:10-11)
Those politically correct disciples had all they could take and they spoke up.  "… Knowest thou that the Pharisees were offended, after they heard this saying?" (Matthew 15:12)
Did Jesus go on an apology tour, confessing that He had gone through the disciples' school of sensitivity training and that He needed to make reparations for the past?  Did He apologize for what was said?
I want to leave you with Jesus' words on the subject but before I do, let me tell you something.  No generation or era can ever be examined without finding flaws.  The same is true with our Founding Fathers.  While the words of the documents hold the foundational truths that established this country for ALL people, regardless of race, color, or creed, all Founding Fathers didn't practice the spirit of these documents.  We know that there were some who were slave holders.  Others were rather immoral.
Just because you don't PRACTICE the words doesn't make the words wrong.  And they certainly are not harmful.  Americans need to get back to those original documents, read the truths therein, and practice them according to both the letter and the spirit of the law.  These were excellent documents upon which the United States of America was birthed.  Men and women gave their fame, fortune, and lives to write these documents.  We dishonor their sacrifice with a "Harmful Language Alert!"  NARA needs to fix this immediately and apologize for caving to the culture.
And when it comes to the Bible and God's Words, take a lesson from Jesus.  Matthew 15:13-14 says, "But he answered and said, Every plant, which my heavenly Father hath not planted, shall be rooted up.  (14)  Let them alone: they be blind leaders of the blind. And if the blind lead the blind, both shall fall into the ditch."
1https://catalog.archives.gov/id/1419123
2https://www.archives.gov/research/reparative-description/harmful-content