December 14, 2012 is a day that tragically found its way into our history books through the events at Sandy Hook Elementary School in Newtown, CT.  Twenty children and six adults were murdered by gunman Adam Lanza.  Following this incident, a non-profit organization was founded called Sandy Hook Promise.  From their website, it says, "Our mission is to end school shootings and create a culture change that prevents violence and other harmful acts that hurt children."
One of the avenues used to accomplish this is through their annual Start With Hello program.  This was observed at Bryan Elementary during the week of September 21-25.  The purpose of the program is to bring "attention to the growing epidemic of loneliness and social isolation—which often leads to bullying, violence, and depression — and teaches young people how to create a culture of inclusion and connectedness." *  During the week, the kids are led through a variety of activities that show them effective ways to communicate to everyone, not just their immediate group of friends.
Susie (not her real name) is a young student on my bus.  At the end of the day, she boards the bus with an 
exaggerated sound of exhaustion.  I asked if she had a good day to which she replied, "We had to say hello to everybody today!  I'm so tired!"  There's no way to write what I saw.  Just imagine how dramatic young kids are and you might get a picture of Susie's exasperated face while she is telling me this.
I had never heard of Start With Hello week so I asked her what it was.  She said, "We have to tell everyone hello because it will help them have a good day."  I said, "Susie, I tell you hello and good morning every day.  Does that really help you have a good day?"  And, in dramatic yet truthful fashion, she said, "Yes, it does."
Years ago, we were trained to do this when working towards our license to drive a school bus but the training wasn't necessary.  That's just good manners and it's what I was taught to do many years ago by my parents.  It's called being polite!  Who would have thought that it would be something that made a difference?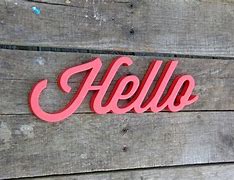 In 1 Corinthians 12:22-25, we read, "Nay, much more those members of the body, which seem to be more feeble, are necessary:  (23)  And those members of the body, which we think to be less honourable, upon these we bestow more abundant honour; and our uncomely parts have more abundant comeliness.  (24)  For our comely parts have no need: but God hath tempered the body together, having given more abundant honour to that part which lacked:  (25)  That there should be no schism in the body; but that the members should have the same care one for another."
Too often, our acts of friendship are shown only to a select few, typically those whom we deem worthy of our greeting and friendship.  However, this is contrary to the Lord's teachings.  The same care is to be shown to everyone, whether that person is small or tall, pudgy or petite, extrovert or introvert, sophisticated or simple – the comparisons are endless!
Maybe today, we need to start a new trend.  Make this a Start With Hello life.  Be a warm, welcoming face to everyone.  Speak with genuine warmth towards others, regardless of your differences, be they physical, intellectual,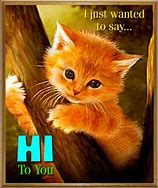 political, spiritual, or something else.  Go out of your way to reach out to the "more feeble" and those "uncomely parts."  In so doing, we show the love of Jesus to those around us.  Who knows – maybe our friendliness will open an opportunity to share Jesus with others.
Let me get your morning started.  Hello!  How are you today?
*https://www.bryan.k12.oh.us/UserFiles/Servers/Server_27537458/File/News/2020/09_Sept/Superintendent%20Newsletter%20-%20September%202020%20(1).pdf