"Houston, we've had a problem here."  Those words rang through the speakers of the ground control center at NASA's Kennedy Space Center on April 13, 1970.  Apollo 13 and her three-man crew were in serious trouble.
In an interview decades later, Commander Jim Lovell said the mission was plagued from the very beginning.  Little things kept going wrong.  There was even a crew change just three days before the mission was to begin.  Ken Mattingly was grounded from the mission due to being exposed to German measles.  Pilot Jack Swigert was selected to take his place.
Launch went as scheduled at 2:13 p.m. on April 11th.  The plan of the mission was to land in the Fra Mauro crater of the moon, collect samples, and make scientific observations.  Even though preparations were underway aboard the Command Module and in the Lunar Module, this mission was scrubbed in a frightening second.
At 10:08 EST on April 13, a loud bang was heard.  At first, it was thought that Lunar Module Pilot Fred Haise was playing a practical joke, something he was known to do.  In the next 26-seconds, it became obvious that this was no joke as instrument panel readings erratically plummeted or failed.  Commander Lovell looked out a window and saw a gas of some sort venting rapidly from the craft.  Oxygen Tank 2 had blown.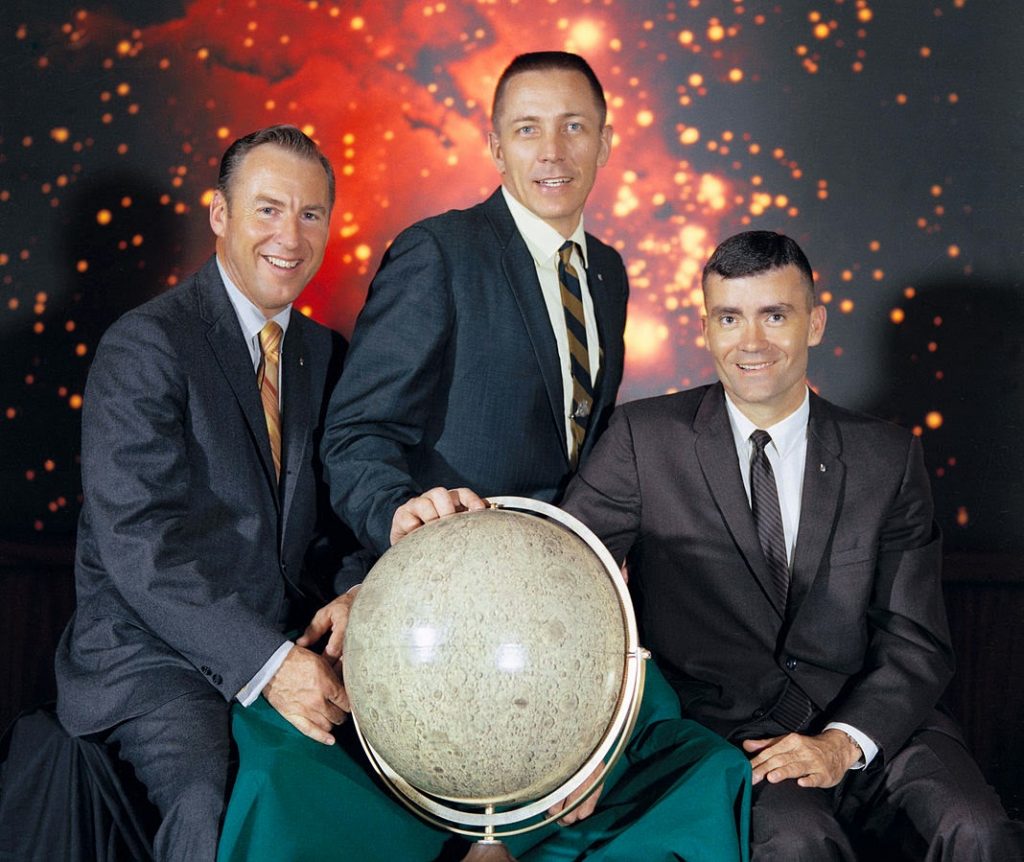 At over 200,000 miles from Earth, "Houston, we've had a problem here."
Scientists and aeronautical mathematicians on the ground began working on plans with the astronauts to get them safely back to earth.  To conserve energy, the three-man crew crowded into the Lunar Module which was only made for two.  Water was rationed to one-fifth the normal consumption.  There was a problem filtering out the carbon dioxide and with insufficient oxygen, breathing became difficult.  Temperatures were barely above freezing and endured by the crew for three days and about 13 hours.
On this date 51 years ago at a little before 1 p.m., Apollo 13 reentered the Earth's atmosphere.  In about an hour, Apollo 13 had safely splashed down in the South Pacific and was retrieved by the USS Iwo Jima.  The nation, NASA, the families, and three very cold, hungry, and tired astronauts all breathed a sigh of relief.
They were safely home.
In one of the Lord's parables, "His lord said unto him, Well done, good and faithful servant; thou hast been faithful over a few things, I will make thee ruler over many things: enter thou into the joy of thy lord." (Matthew 25:23)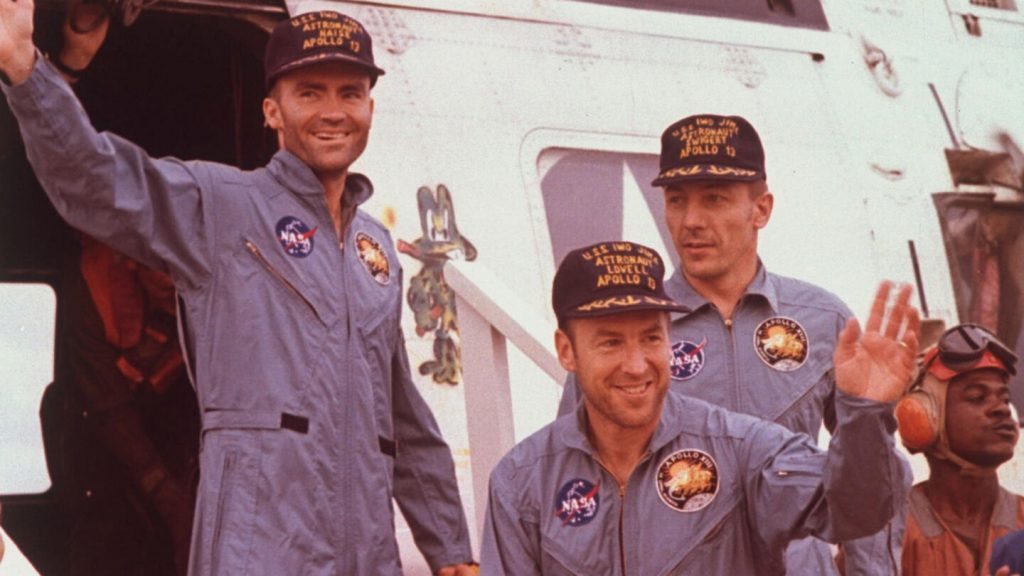 It seems that an awful lot of our days here on earth could be summed up with the words of Commander Lovell.  Lord, we've had a problem here.
Remarkably, the astronauts and ground crew spoke very calmly and never sounded stressed or excited.  We, on the other hand, often lose it!  We fall apart and panic when the unknown happens suddenly and without warning.  Truthfully, we don't do much better when we've had the warning.
Have you ever considered that the Lord is hard at work on our behalf to get us safely home?  He knew we were going to have problems.  He knows how to fix them.  He has the provisions to get us through.  And, unlike the astronauts aboard Apollo 13, we have a guarantee that we will get home safely.
Let me leave you with a great promise.  Psalms 34:19 says, "Many are the afflictions of the righteous: but the LORD delivereth him out of them all."