God's plan of salvation!
Do I have some good news for you. God loves you and sent His Son, the Lord Jesus Christ, to suffer and die for your sins, pay the debt in full. He rose again and is alive today to be your personal Savior. You and I are in the same boat, we have all done wrong, we have all sinned, "For all have sinned and come short of the glory of God" (Rom. 3:23). Our sins are not little childish pranks or mistakes. They are the breaking of God's law. They are spiritual crimes. They offend a Holy God. Not only that, but sin pollutes us. Pour one drop of filth or poison in a glass of water and the whole glass of water is polluted. Our sins pollute us so that we are unclean, unfit to go to heaven. There is an awful penalty for our sins, "For the wages of sin is death" (Rom 6:23). Not just physical death but spiritual death, separation from God. Down here many get away with their crimes, they are never caught. No one gets away with his sin and all will face the judgment of God.
He loves you and has paid the debt in full.
How wonderful that God has made a way of escape in that He sent His son to pay the penalty for our sins when He died on the cross, suffered for our sins "for Christ has once suffered for sins, the just for the unjust that He might bring us to God" (1 Peter 3:18) and was separated from God as He cried, "My God, why hast thou forsaken me." Thank God, He did not make a down payment for our sins but paid the debt in full. If you owed a bank $10,000 and could not pay it but someone loved you and paid the bank the $10,000 in full, you would not owe the bank another penny. Not only that but the Lord Jesus shed His sinless blood to cleanse us from the pollution of sin. God wants you to believe Him, that the Lord Jesus paid your debt in full and rose again so you could trust and receive the Lord Jesus to be your Savior too.
Many believe Jesus died bu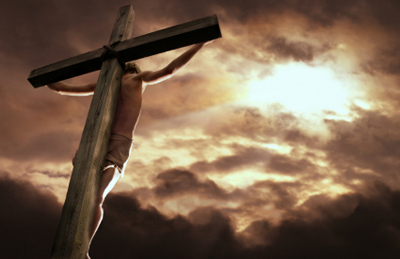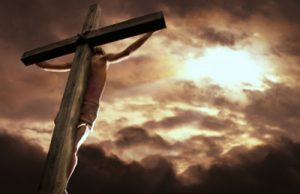 t they do not really believe He paid the debt of their sins in full. When you ask, they believe they have to do all sorts of good things to really appease God so He will take them to heaven and they miss it all. We are not saved "by works of righteousness that we have done" "lest we should boast," "for all of our righteousness are as filthy rags." (Titus 3:5; Eph. 2:8; Isa. 64:6). No, we must trust God that what the Lord Jesus did on the cross, has satisfied God for our sins and believe on the Lord Jesus and receive Him as our Savior.
God will give you a "New Birth!"
Then, and then alone, will God give you a "new birth" that will make you a child of God and change your behavior. What you do after you are "born again," all of your works, will determine your rewards in heaven. What He did on the cross determines your destiny and will get you to heaven. You do not start living with a woman and have children to become married. You go to the right authority and take a woman to be your wife and then live with her and have children as a result of being married. Doesn't this make sense?
Is there a tug in your heart, a desire to have this personal relationship with God and be "born again" to start a brand new life? God put it there. He loves you and wants you to be His child too. He said, "But as many as received him, to them gave he power to become the sons of God, even to them that believe on his name" (John 1:12). He also said, "For whosoever shall call upon the name of the Lord shall be saved" [born again] (Rom. 10:13). Will you believe God and receive the Lord Jesus as your Savior by calling on Him right now?
Pray this from your heart.
Pray this from your heart. Dear God, I know I have sinned and offended you. I am so sorry. I believe the Lord Jesus suffered and died for my sins and rose again. Lord Jesus, I believe on You to be my Savior too and gladly receive You. I trust You to give me a "new birth" and the power to live for You. Thank You for seeing my heart, hearing my prayer and giving me a "new birth" right now. In Jesus name I pray.
"He that believeth on the Son hath everlasting life" (John 3:36). Do you "believe on the son" and not your works or religion, to get you to heaven? "He that believes on the Son" HAS everlasting life. Do you have everlasting life? Take God at His word that you too have everlasting life and praise Him for it.
"As newborn babes, desire the sincere milk of the word, that ye may grow thereby" (1 Peter 2:2). Read the Bible, the "milk of the word," beginning at the Gospel of John so that you may grow up spiritually to enjoy God and the life He has given you, to the fullest.
If you prayed to receive the Lord Jesus as your personal Savior and are saved as a result of reading this, please email our church. We would love to talk with you and give you some instructions on how to grow spiritually.