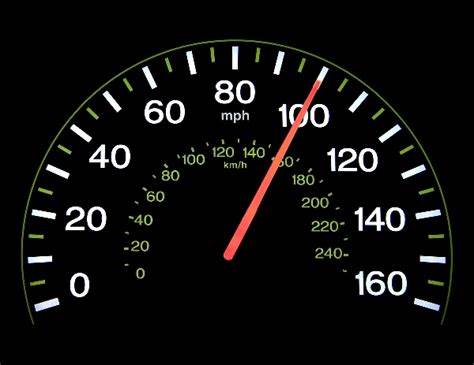 About a month ago, I'm going down the road in my truck, headed to Defiance.  I had my speedometer right on 55 mph but it felt like we were puttering along for a Sunday drive.  I asked my wife if she felt like we were going slow or was it just me?  As she was agreeing with me that it felt as if we were just putzing along, I looked in my rearview mirror in time to see a vehicle getting ready to fly past us at warp speed.
Something's not right here!
I pulled my GPS out and even though the speedometer needle was at 55, we were only going 35.  As we turned on to SR 66, I pulled over and came to a complete stop.  My speedometer should have been on 0.  Instead, it was on 20.  And at idle speed, my tachometer was at zero.  It should have been at about 500 rpm.  The stepper motors that control the speedometer and tachometer gauges had gone bad and needed replaced.
Resuming our trip to Defiance, I got to drive 75 mph!  Each time I would get in the vehicle, I would have to see where the needle was and do some quick math to find out how fast the speedometer needed to read so that I was driving legal.  A few days later on I-69, I got to drive 100 mph because my speedometer was not 30 mph off!!!
I was so excited!!  My comment to my wife was, "I wish I could go this fast ALL the time!"  Unfortunately, I was only doing about 70 and cars were still passing me.  My thrill was momentary at best.
I've never tried to hide it.  I would LOVE to drive that fast.  All the time.  Everywhere.  My dream is to be able to take a Porsche or Lamborghini on the German Autobahn.  I've also dreamed of being 6'5," slender, and playing forward for the Chicago Bulls.  Whoever said dreams can come true obviously has never been a part of my imaginations!  I'm not expecting either dream to ever happen.
Pushing the limits seems to be a part of our nature.  We want to see just how far we can cross the line without getting into some serious trouble.  This behavior starts early on as a child and continues through our adult years.  The problem is that if we didn't learn the lesson the easy way when our parents were able to help us, we will learn it the hard way as adults.
Ephesians 6:1-3 says, "Children, obey your parents in the Lord: for this is right.  (2)  Honour thy father and mother; (which is the first commandment with promise;)  (3)  That it may be well with thee, and thou mayest live long on the earth."  This diagram helps to illustrate the verse.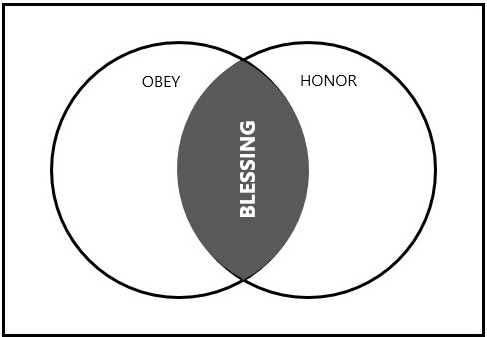 I'm not sure how many kids read this devotional but, parents/grandparents, help them understand this.  You can't expect blessing when honor OR obedience is missing.  You can't have one without the other.  And rather than getting close to the edge, we need to stay in the "fattest" parts of the circle.
As adults, we model our understanding of this principle in our relationship with the Heavenly Father.  If we honor Him, we will obey Him.  If we obey Him, we need to honor Him with our attitude.  When we do that, we find the place of God's richest and perfect blessing.
Christian, we dare not travel in life as fast as we can "legally" go with occasional infractions of the law.  Every time we step over that boundary, we have placed ourselves where justice can be served and blessing becomes expendable.  And every time we cross the line without immediate repercussion, we think we can go a bit farther the next time.  Eventually, it catches up with us.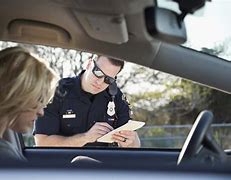 God has put limits on us.  This isn't to hurt us or to ruin our fun.  It's intended to keep us safe and to keep us in a place where God's blessings can flow into our lives.  While we have great grace and liberty, we are not free from responsibility.  We are to discipline ourselves, keeping ourselves in line.
Children of God, honor and obey your Father in Heaven.  Blessings abound in that circle of protection.