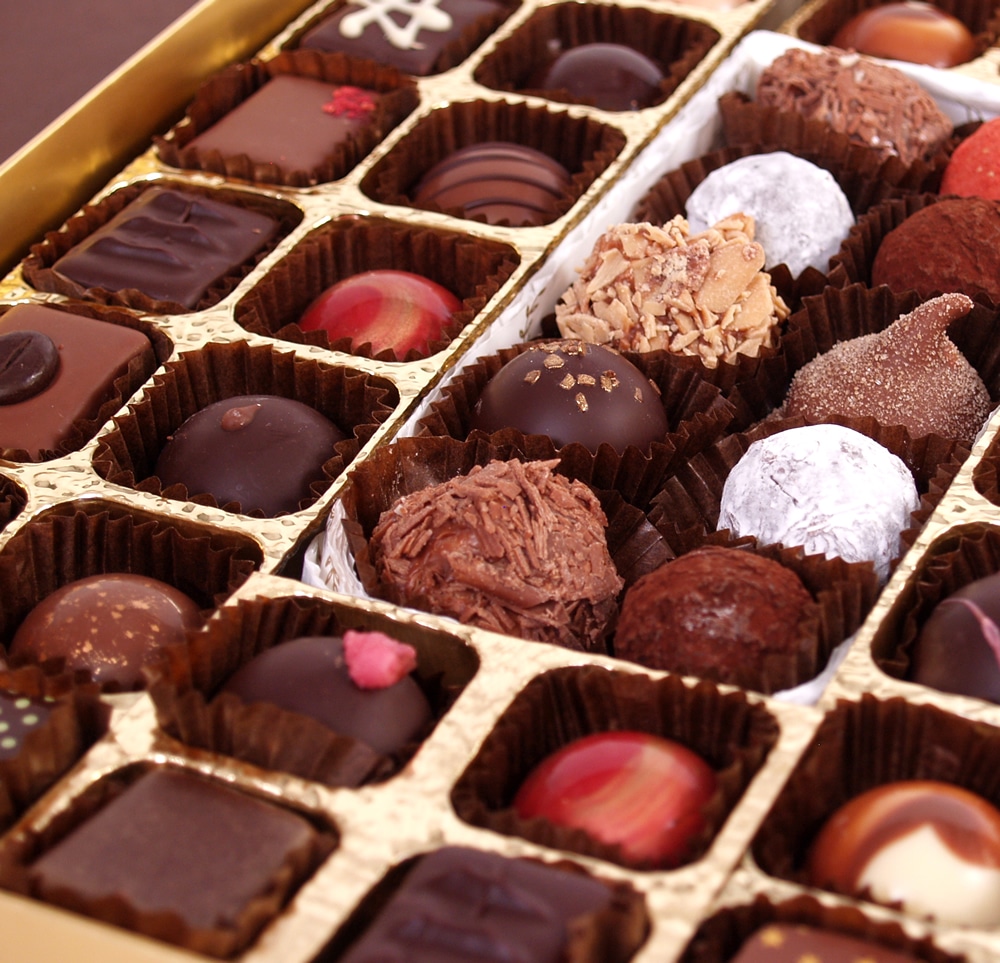 Today is what some have also accused of being just another Hallmark Holiday.  (Read yesterday's devotional.)  Stop being a grumpy, stingy curmudgeon!  This is Sweetest Day and you need to put on your sweetest disposition for your sweety.
The origins of Sweetest Day trace back to a holiday in 1916 created by the National Confectioners' Association called Candy Day.  Consumers were encouraged on this day to visit the local bakeries, candy shops, and druggists to purchase their favorites sweets.
The day was experiencing sweet success until 1918.  With WWI in its fourth year (which would also be its final year), sugar had become a scarce commodity.  The celebration was put on hold and the holiday cancelled.  However, the war ended in November 1918 and by October 1919, the holiday was back on and the confections were pouring back on to the shelves.
For a few years, the celebration morphed into a more charitable event.  "Sweetest Day's theme of charity and giving became apparent in 1921. At the time, four Michigan confectioners united with the Red Cross. Those confectioners included the Detroit Retail Confectioners, Detroit Wholesale Confections Club, Detroit Jobbing Confectioners Association, and the Michigan Confectioners Club. Together, they distributed thousands of bags of candy to hospitals, orphanages, shelters, and homes across Michigan. The celebration also included 100 regulation army target balloons, which dropped coupons worth a box of candy."1  By 1923, Candy Day was officially a day to show charity and kindness to the less fortunate.
Candy Day wasn't finished make adjustments.  In 1929, Candy Day was officially settled into being observed on the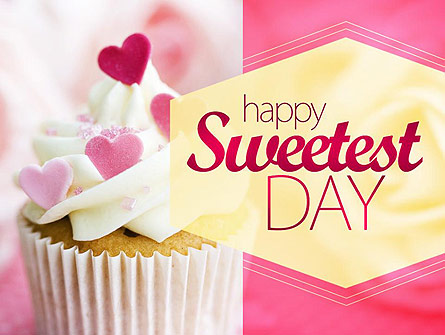 third Saturday of October.  The name transformed into Sweetest Day along the way and it became an end-of-the-year cousin to Valentine's Day and another opportunity to do special things for your sweetheart.
It wasn't until the mid-1960s that Hallmark made their first Sweetest Day card.  And, according to their research, younger people really get into this day because it is viewed as more casual than Valentine's Day and with less pressure.2
ANY time is a GOOD time to celebrate your sweetie, isn't it?  Extra holidays like this are good reminders to keep the romance alive throughout the year.
It should come as no surprise that Solomon had something to say about this.  With 700 wives and 300 concubines, you would imagine that he would have a LOT to say, although this certainly makes us question how the wisest man could have been so ridiculously foolish!
He writes in Proverbs 5:18, "Let thy fountain be blessed: and rejoice with the wife of thy youth."  And, in Ecclesiastes 9:9, he writes, "Live joyfully with the wife whom thou lovest all the days of the life of thy vanity, which he hath given thee under the sun, all the days of thy vanity: for that is thy portion in this life, and in thy labour which thou takest under the sun."
Celebrating the gift of a spouse and the love you share is something that should be done daily.  Throwing in an extra-reminder holiday is a way to jostle us from our daily routine and encourage us to make an effort to do something special.
And, if Sweetest Day includes sweets, even better!
1https://nationaldaycalendar.com/national-sweetest-day-third-saturday-in-october/
2https://ideas.hallmark.com/articles/fall-ideas/what-is-sweetest-day/