In 1911, the J.M. Barrie book Peter Pan was published.  The Darlings had a dog named Nana.  As was customary for that time period, dogs lived in their outdoor doghouse and were permitted in the house only at certain times.  When Nana was trying to chase the shadow of Peter Pan, she was scolded and taken out to the doghouse, banished from the house by a grouchy Mr. Darling.
When the children disappeared, believed captured by Captain Hook, Mr. Darling blames himself.  Chapter 16 of the original novel says, "Having thought the matter out with anxious care after the flight of the children, he went down on all fours and crawled into the kennel. To all Mrs. Darling's dear invitations to him to come out he replied sadly but firmly: "No, my own one, this is the place for me."1
By 1926, the phrase "in the doghouse" became official.  James J. Finerty's book Criminalese said that when you are in disfavor with someone, you are considered "in the doghouse."  And, so began almost a century-old tradition of describing those in trouble with someone else as being "in the doghouse."  Most typically, the phrase is applied to husbands when they have upset their wives.
Fort Lauderdale florist, Heidi Richards Mooeny, decided to capitalize on getting men out of the doghouse and increasing her revenue.  In 1999, she founded the third Monday of July as National Get Out Of The Doghouse Day.  While men have not literally been made to go outside and sleep in the doghouse (I hope), they may find that the sheets on their side of the bed are extremely cold, covered in permafrost after there has been a tiff.  Husbands were encouraged to buy a bouquet to take home to their wives in hopes that this might thaw things out.
Oh, where do I begin?!?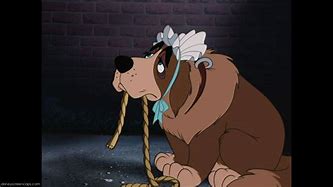 A bouquet of flowers, a box of chocolates, or the purchase of some item doesn't solve anything.  The legal system has a term for this:  bribery.  If I give you something, will you stop being mad at me?  Will you let me off the hook?  While there is absolutely nothing wrong with the gifts themselves, giving them to get something is nothing more than self-serving.
Ephesians 4:26-27 says, "Be ye angry, and sin not: let not the sun go down upon your wrath:  (27)  Neither give place to the devil."  While there may be a righteous reason for a spouse to be upset about something, the offended is not permitted to sin, even though their anger may be justified.  A solution and resolution should be sought immediately so that the devil doesn't gain access to the marriage.  How might he do that?
In Ephesians 4:31, we read, "Let all bitterness, and wrath, and anger, and clamour, and evil speaking, be put away from you, with all malice."  The things mentioned in this verse gush forth over time.  They have developed like an evil cancer.  Without warning – and usually without much provocation – they erupt in hateful attacks.  That which has been compressed for so long finally explodes.
Let the truth of Ephesians 4:32 soak in.  "An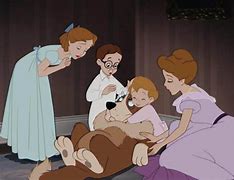 d be ye kind one to another, tenderhearted, forgiving one another, even as God for Christ's sake hath forgiven you."  Forgiveness refuses to revisit past errors.  Grudges and hard feelings cannot exist in tender, kind hearts.  If we say that it just can't be done, remember that the example for all of this is the forgiveness Jesus Christ offers each of us.
Why are so many marriages in trouble and why do marriage counselors have packed appointment schedules?  Could it be that far too many husbands and/or wives are more concerned with being right than they are with being righteous?
When spouses argue, nobody wins.  Everyone loses, especially when there are children involved.  When husbands and wives submit to God first and then to each other, a National Get Out Of The Doghouse Day isn't needed.
Today, take your sweetie some flowers just because you love her!
1https://bestlifeonline.com/in-the-doghouse-meaning/