I do not believe that the average person claiming to be an atheist is really an atheist at all.  Their venomous attacks and rantings against God, Christians, and churches betrays their heart.  Let me illustrate.
There are some very interesting people out there who believe in UFOs.  They believe they've seen UFOs hovering in the sky and that the sudden appearance of a light in the sky is the lights on their spaceship.  They believe the government has covert hangers in the desert somewhere, housing their alien ships and that there are laboratories where experiments are being performed on alien bodies.  There are even some who believe they have personally been abducted by aliens into their spaceships and returned.
These UFO experts are more than willing to share their story and experience with anyone who listens.  They write books about it and reputable bookstore chains like Barnes & Noble or Amazon will carry them.  If UFO believers find other believers out there, they quickly join forces in sharing what they "know".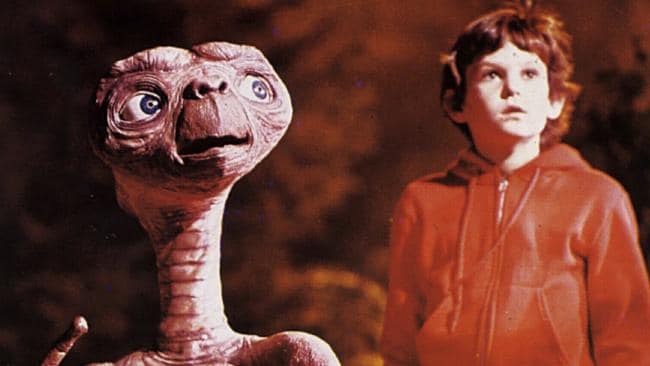 Now, I hope I'm not shocking anyone with this confession but I'm an "a-UFO-eist."  I am not a believer – in UFOs, extraterrestrials, little green men, or any such thing.  There's nothing in me that wonders, questions, ponders, or is remotely concerned that all of a sudden, E.T. is going to ride a bicycle across my night sky and want me to phone home.  And, while I love a good Star Trek marathon, I have no concerns that there just might be a shred of reality to their fictional, Hollywood portrayals of life in other galaxies.
Am I bashing the UFO believers?  Am I attacking them at every opportunity?  Do I blog or write against them?  Do I have a website dedicated to the demolition of their belief system?   Is their hatred or animosity in my heart towards them?  Not in the least!  Why?  Because I do not believe extraterrestrials exist, therefore, there is no rhyme nor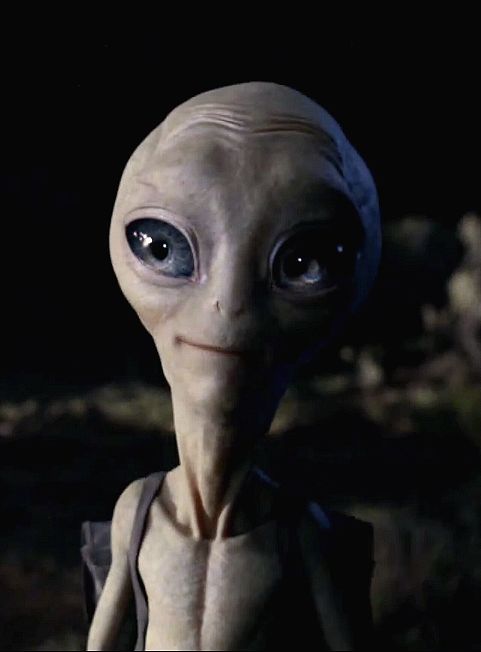 reason to rail against those who do, wasting time and precious energy. 
In Psalms 14:1, David writes, "The fool hath said in his heart, There is no God…"  The definition of atheism is the belief that there is no God.  If a person is truly an atheist, they will live a life reflecting this.  The Psalmist goes on to say, "… They are corrupt, they have done abominable works, there is none that doeth good."  The atheist will do what they want without regard to some "moral code" established by an invisible, intrusive God.   They will do "that which is right in their own eyes."
If you ask a professing atheist if there is a God, they will tell you that there is no God.  But the moment that the "atheist" starts a diatribe against a God that they believe is non-existent, are they not revealing what's really in their heart?  Are they not expressing that, deep down, they know the truth?  They KNOW God is real.  Why else would they get all bent out of shape over something they say they do not believe really exists?  The content of their heart has been exposed.
There was a very wise man in the book of Acts.  He was a "doctor of the law" and held in high esteem by his colleagues and others.  Peter and some others had been preaching which had upset the Pharisees and the council was ready to order their execution.
"Then stood there up one in the council, a Pharisee, named Gamaliel, a doctor of the law, had in reputation among all the people, and commanded to put the apostles forth a little space;  (35)  And said unto them, Ye men of Israel, take heed to yourselves what ye intend to do as touching these men… Acts 5:38-39  And now I say unto you, Refrain from these men, and let them alone: for if this counsel or this work be of men, it will come to nought:  (39)  But if it be of God, ye cannot overthrow it; lest haply ye be found even to fight against God." (Acts 5:34-35, 38-39)
Rather than feeling threatened, offended, or embittered against those who would claim to be atheists and would attack us, let us look on them with love and compassion.  They are fighting a battle they cannot win.  Pray that God would give us a tender heart towards them and wisdom in winning them to the Lord.  Be like the Apostles and continue to proclaim the Good News of Jesus Christ.