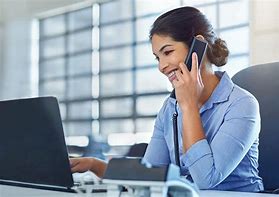 The year is 1958 and Patricia Bay Haroski loved her boss.  No, this isn't some sordid tale of a workplace romance or tryst.  It's the story of how a national holiday got started.
Patricia worked as a secretary for a State Farm Insurance agent in Deerfield, Illinois.  She had more insight into the burdens carried by the boss than the average employee.  Perhaps her connection to the boss made her more sympathetic and understanding on the days when he was a bit grouchy or demanding.  You see, the boss that she worked for was her father.
Wanting to do something special not only for her dad but for all the hardworking bosses, she approached the United States Chamber of Commerce to register October 16th (her dad's birthday) as "National Boss's Day."  It took four years until "Illinois Governor, Otto Kerner, backed Haroski's registration and officially proclaimed Boss's day."1
Lest you say that these "extra" holidays are nothing more than Hallmark's attempts to create an occasion to sell cards, you would be mistaken.  Hallmark didn't introduce Boss's Day cards to their lineup until 1979 – a full 17 years AFTER the holiday was already in place.
As you can expect, Boss's Day has had some negative pushback.  Alison Green in U.S. News criticized it, saying "Traditional etiquette says quite clearly that any gift-giving in the workplace should be from a boss to an employee and not the other way around. The idea is that people shouldn't feel obligated to purchase gifts for someone who has power over their livelihood, and managers shouldn't benefit from the power dynamic in that way."2
The Society for Human Resource Management suggests having HR handle appreciation for supervisors may be more appropriate in large companies.3
We have to admit that there is a disdain in our nation for "The Boss."  Not only are they viewed as the person with all the power, they are also the person that makes the most money, drives the nicest car, wears the best clothes, lives in the nicest house, and takes the most exotic vacations.  All of this was done on the blood, sweat, and tears of the employees.  And, now, we are supposed to do something "nice" for them and "celebrate" them?!?  You've got to be kidding!
Christians ought to celebrate Boss's Day.  It puts our feet to the fire of practicing some oft forgotten Biblical truths.
First of all, regardless of whether or not your boss is benevolent, you as the employee have a Biblical obligation. 
Colossians 3:22-24 says, "Servants, obey in all things your masters according to the flesh; not with eyeservice, as menpleasers; but in singleness of heart, fearing God:  (23)  And whatsoever ye do, do it heartily, as to the Lord, and not unto men;  (24)  Knowing that of the Lord ye shall receive the reward of the inheritance: for ye serve the Lord Christ."  Our work ethic is to do as much as we can for the boss in the time we are working, remembering that we are ultimately working for the Lord.
Now, let's stretch ourselves and contend with these verses:
1 Timothy 6:1  Let as many servants as are under the yoke count their own masters worthy of all honour, that the name of God and his doctrine be not blasphemed.
Titus 2:9-10  Exhort servants to be obedient unto their own masters, and to please them well in all things; not answering again;  (10)  Not purloining, but shewing all good fidelity; that they may adorn the doctrine of God our Saviour in all things.
1 Peter 2:18  Servants, be subject to your masters with all fear; not only to the good and gentle, but also to the froward.
Christian, acknowledge your boss today.  It doesn't have to be something extravagant.  A simple token of appreciation means a lot.  For the past 14 years, I've done the same thing for my bosses (two Chiefs and the Transportation Director).  I wish them a Happy Boss's Day, tell them they are appreciated, and give them the biggest pack of Reese's Peanut Butter Cups I can find.  Nothing says I'm Glad Your My Boss! like chocolate and peanut butter!  Well, ice cream is better but that would just create a mess.
Remember your boss today.  It's lonely at the top and it is a whole lot more difficult than you think.  They could use a simple act of appreciation.
1https://nationaldaycalendar.com/national-bosss-day-october-16-unless-weekend/
2https://money.usnews.com/money/blogs/outside-voices-careers/2015/10/12/4-reasons-bosss-day-is-total-bs
3https://www.shrm.org/resourcesandtools/hr-topics/employee-relations/pages/the-challenges-of-showing-appreciation-on-boss-day.aspx