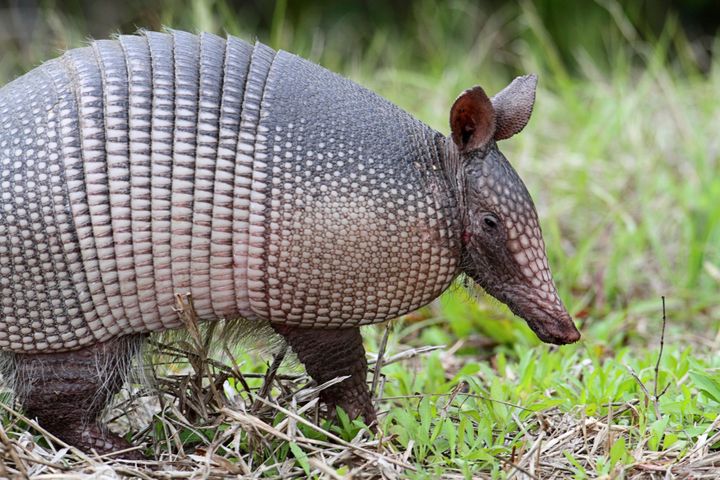 Imagine walking into an emergency room department with a gun shot wound to the jaw.  When asked what happened, you reply, "I was shot by an armadillo!"  That is kind of what happened to a Cass County Texan on July 30, 2015.  A Reuter newsfeed was picked up by many other media outlets.  Here is the story.
It was 3 a.m. and something awakened the man.  He goes out into his back yard to see what is making the noise and he finds an armadillo in his yard.  These animals can be a nuisance so the man goes back into his house, grabs his .38 revolver, and fires three shots at the critter.  One of the shots ricocheted off the armor-plated shell and hit the man in the jaw.  Surgery was required to fix the man's jaw and his mouth had to be wired shut.
Evidently, the animal got away and there was no trace of it, in spite of a search.  Authorities determined that this was an accidental shooting and no charges were filed.1  PETA is probably searching for the armadillo in order to give it a medal!
A similar armadillo shooting took place in April 2015 in Lee County, GA.  Larry McElroy took his 9mm and shot one of the pests.  The bullet ricocheted off the shell, hit a fence, and went through the back door of a neighbor's mobile home.  The 74-year old woman, Carol Johnson, was sitting in her recliner when the bullet struck her in the back.  She was expected to make a full recovery.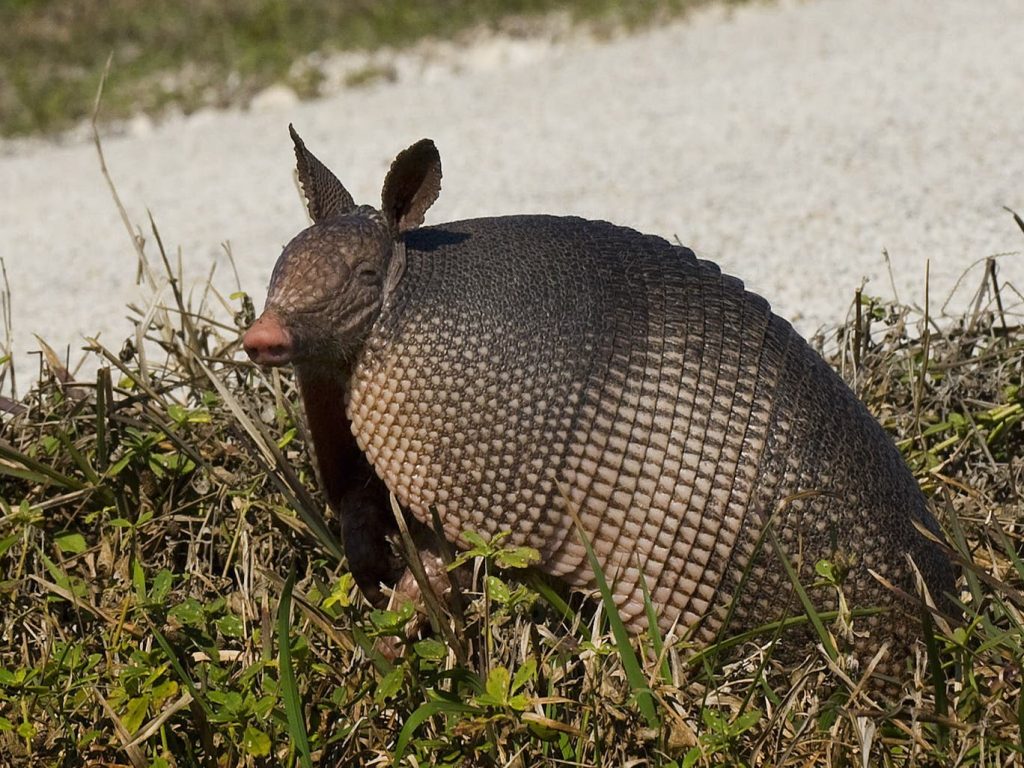 Mr. McElroy's problems, though, could just be beginning.  While no charges were filed, the woman who was shot was – are you ready for this? — his mother-in-law.2  How do you live down something like that?!?  Sure, blame it on the armadillo – wink, wink!
Though I have no issues with exterminating a pest, this sure does illustrate Proverbs 1:29-31. "For that they hated knowledge, and did not choose the fear of the LORD:  (30)  They would none of my counsel: they despised all my reproof.  (31)  Therefore shall they eat of the fruit of their own way, and be filled with their own devices."  Just like the bullet intended for the armadillo, that which was planned for someone else comes back and hits the shooter.
Remember the story of Esther?  Haman made gallows from which he intended to have Mordecai hung.  By the end of the story, Haman has been hung from his own gallows.
There is the Biblical principle of reaping what we sow.  We typically aim at applying this precept towards positive things.  The verse becomes an encouragement to do right things, therefore, reaping a positive and beneficial harvest.  However, it is also a warning against doing that which is wrong.
Job 4:8 says, "Even as I have seen, they that plow iniquity, and sow wickedness, reap the same."  If we have planned to do that which is wrong, justifying our actions along the way, we are not going to escape a regrettable harvest.  That which was intended for someone else is going to come back and get us – whether it be good or bad.
Our actions have consequences and we need to weigh those before we commit the action.  Just like shooting a gun, you have to know what is BEYOND your target and even consider what could happen if you actually hit the target.
We want to make sure that whatever ricochets is going to be good and doesn't become an embarrassing news story!
1https://news.yahoo.com/texas-man-shoots-armadillo-gets-hit-face-bullet-214656503.html
2https://www.huffpost.com/entry/larry-mcelroy-armadillo_n_7056984