Theodor Seuss Geisel is better known by his pen name, Dr. Seuss.  Who didn't love to read his whimsical books that we so simple yet entertaining?  In his career that spanned from 1921-1990, Geisel wrote over 60 children's books, many of which were adapted into movies and even Broadway productions.
In 1957, Geisel wrote The Cat In The Hat which utilized just 236 words in 60 pages.  It was his first book published by Beginner Books.  Bennett Cerf was the head of Random House Publishers, the main publisher for Dr. Seuss.  Whether in jest or serious, Bennett bet Geisel that he couldn't write a children's book with less than a hundred words.  Geisel accepted the challenge, only to prove that he was more than capable, he wrote a book with just 50 words.  That book was Green Eggs and Ham.  The length of this book was 62 pages.1
Green Eggs and Ham has sold over 8 million copies and is the fourth best selling children's book of all time.  "The 50 words are a, am, and, anywhere, are, be, boat, box, car, could, dark, do, eat, eggs, fox, goat, good, green, ham, here, house, I, if, in, let, like, may, me, mouse, not, on, or, rain, Sam, say, see, so, thank, that, the, them, there, they, train, tree, try, will, with, would, you.  Out of the 50 words, "anywhere" is the only word used that has more than one syllable."2
While not the most riveting story for adults, the story captured the imagination of kids.  Sam-I-Am was trying to entice an unnamed character to try the green eggs and ham.  Sam-I-Am suggested several locations to try the greenish grub as well as eating with some different animals.  Every suggestion was rejected until finally our unnamed character gave in and tried it.  Much to his surprise, he liked green eggs and ham.
I'm sorry if I just spoiled the ending of the book for anyone who hasn't yet read it.
Geisel's acceptance of the challenge was proof that you can tell a story succinctly and simply while getting the point across.  It's a good lesson for us to learn.
When we witness to people, there are going to be times where someone may really want to hear our life story and how we came to Christ.  They might be willing to listen to us for an hour or more.  Most of the time, though, that's not going to happen!
Read Paul's testimony as shared in 1 Timothy 1:12-17.  "And I thank Christ Jesus our Lord, who hath enabled me, for that he counted me faithful, putting me into the ministry;  (13)  Who was before a blasphemer, and a persecutor, and injurious: but I obtained mercy, because I did it ignorantly in unbelief.  (14)  And the grace of our Lord was exceeding abundant with faith and love which is in Christ Jesus.  (15)  This is a faithful saying, and worthy of all acceptation, that Christ Jesus came into the world to save sinners; of whom I am chief.  (16)  Howbeit for this cause I obtained mercy, that in me first Jesus Christ might shew forth all longsuffering, for a pattern to them which should hereafter believe on him to life everlasting.  (17)  Now unto the King eternal, immortal, invisible, the only wise God, be honour and glory for ever and ever. Amen."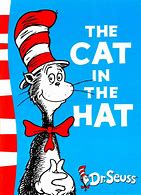 As he told Timothy what had taken place in his life, Paul used just 138 words. In other passages in Acts, Paul would succinctly share his testimony, getting to the point every time.
We often say that the Gospel is so simple that even a child can understand it.  So, use the KISS principle:  Keep It Simple, Sweetie!  Sharing Jesus is much more important that a fictitious story about green eggs and ham.  It will require more than monosyllabic words.  But it need not be complicated and complex.
1https://www.thevintagenews.com/2017/12/27/green-eggs-and-ham/
2https://en.wikipedia.org/wiki/Green_Eggs_and_Ham