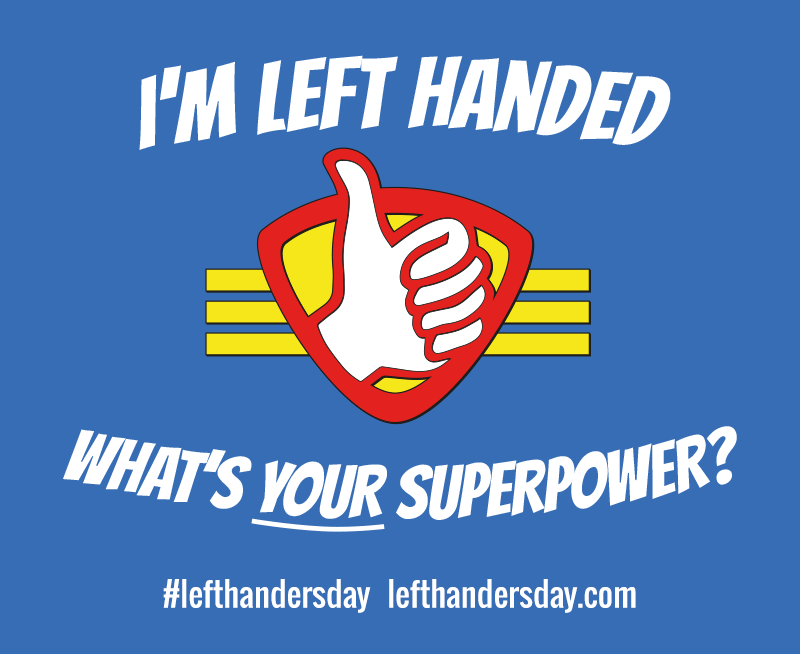 To all of you who are left-handed, this is your day!  Hats off to the lefties, the southpaws, and to those 10% of society that have to live in a right-handed world.  This is National Left-Hander's Day, established in 1992.
"On 13th August 1992 the Club launched International Left-Handers Day, an annual event where left-handers everywhere can celebrate their sinistrality and increase public awareness of the advantages and disadvantages of being left-handed. This event is now celebrated worldwide, and in the U.K. alone there have been more than 20 regional events to mark the day in recent years – including left-v-right sports matches, a left-handed tea party…and nationwide "Lefty Zones" where left-handers creativity, adaptability and sporting prowess were celebrated, whilst right-handers were encouraged to try out every day left-handed objects to see just how awkward it can feel using the wrong equipment!"1
Some interesting facts about left-handers and left-handedness include: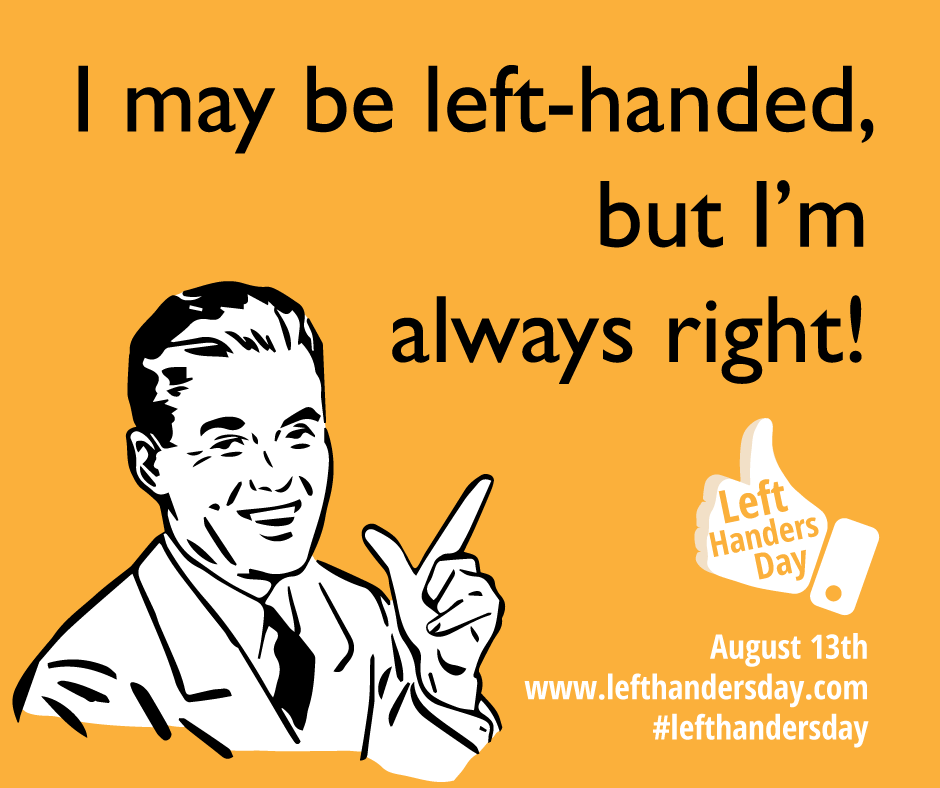 Some of the most famous left-handers are Babe Ruth, Bill Gates, George H.W. Bush, Gerald Ford, Barak Obama, Herbert Hoover, Leonardo Da Vinci, Prince Charles, Prince William, Neil Armstrong, Michelangelo, and Mozart.
Tests conducted by St. Lawrence University in New York found that there were more left-handed people with IQs over 140 than right-handed people.
Studies have suggested that left-handers are more talented in spatial awareness, math, and architecture. Right-handers tend to be more talented verbally.
Connections between the right and left sides of the brain are faster in left-handed people, which suggests that left-handers are more efficient multitaskers.
Juniata College in Huntington, Pennsylvania awards up to $1,500 in academic scholarships to students who have top academic records and who are left-handed.
Wedding rings are traditionally worn on the left hand because people believed that a vena amoris, or a "lover's vein," connected the 4th finger on this hand to the heart.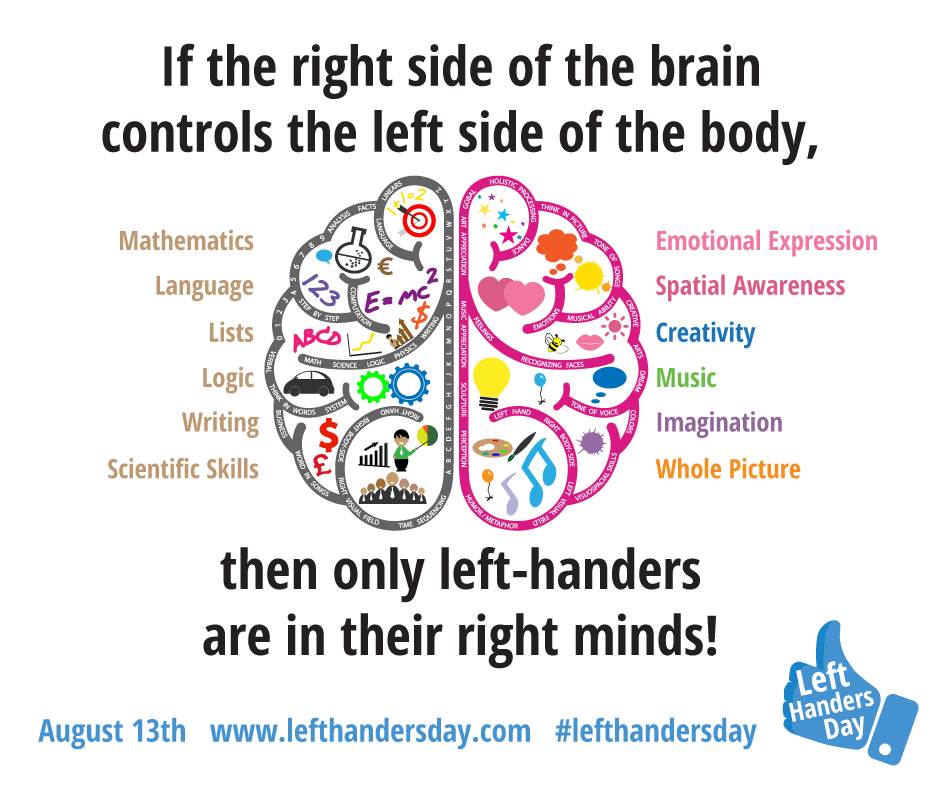 As you look in the Scriptures, some of the greatest warriors were lefthanded people.  Judges 20:15-16 says, "And the children of Benjamin were numbered at that time out of the cities twenty and six thousand men that drew sword, beside the inhabitants of Gibeah, which were numbered seven hundred chosen men.  (16)  Among all this people there were seven hundred chosen men lefthanded; every one could sling stones at an hair breadth, and not miss."
Another Benjamite was lefthanded.  Judges 3:15 tells us about Ehud.  "But when the children of Israel cried unto the LORD, the LORD raised them up a deliverer, Ehud the son of Gera, a Benjamite, a man lefthanded: and by him the children of Israel sent a present unto Eglon the king of Moab."  Ehud plunged a dagger into the fat gut of Eglon and then, casually locks he door behind him, giving Ehud time to escape and to tell the children of Israel that it was time to fight.  The victory was already theirs.
Whether you are left handed or right handed, let's give BOTH of our hands to the work of the Lord.  Just be careful if you are working next to that left handed person.  Their elbow is going to get in your way J
1https://www.lefthandersday.com/left-handers-day
2https://www.factretriever.com/left-handedness-facts