Every day, the first group of kids to walk by my school bus in the afternoon are the preschoolers.  They are fun to watch.  The best way to describe them are carefree, happy squirrels.  The teachers and aides have developed some good skills to help keep them corralled until they come on our busses.  Then, it's the driver's turn to keep them settled down for the next 20 minutes while we wait on all the other grades to dismiss.
They are mostly oblivious to anything happening around them.  In the winter, they are catching snowflakes with their tongues.  In the spring, they gulp down raindrops.  And when the weather is nice, they hop, skip, sway, slalom, and chatter incessantly to the wind.
What is wrong inside of a person that would want to harm them?
On this day in 1979, six-year-old Etan Patz went missing as he walked the two blocks to his bus stop in Manhattan.  I can only imagine what took place on that morning in the Patz home.  Normally, the parents walked their son to the stop but on this day, he assured them that they could see him all the way, there's other kids along the way, I feel like a baby with my parents, I'm all grown up, etc.  So, the parents relented — and never stopped wishing they hadn't.
The parents didn't know he was missing until the end of the day.  The school never called to say that Etan had not arrived.  When he didn't get off of the bus, the parents began searching desperately, involving the police and
frantically trying to find their son, sadly, to no avail.
Etan is known for something else besides his disappearance.  He became one of the first and perhaps the most famous for having his face on a milk carton in the early 1980s in a national campaign to find missing and exploited children.  The milk carton campaign lost steam towards the end of the 1980s and was replaced in 1996 by the Amber Alert System.
Unfortunately, Etan's story does not end as we hoped.  Pedro Hernandez confessed on May 24, 2012 to killing Etan.  Pedro was an 18-year-old at the time, working in a bodega.  When Etan brought a dollar to the bodega to buy a pop to go with his lunch, Pedro snapped and killed Etan.  Pedro is serving a 25-years-to-life sentence right now.
On this day in 1983, the anniversary of Etan's disappearance, President Ronald Reagan designated May 25th of each year as National Missing Children's Day.
Throughout the Old Testament, we read of God's care for the orphaned child.  Strict warnings are given that nobody is to harm them.  Exodus 22:22 says very plainly, "Ye shall not afflict any widow, or fatherless child."  And, Deuteronomy 27:19 says, "Cursed be he that perverteth the judgment of the stranger, fatherless, and widow. And all the people shall say, Amen."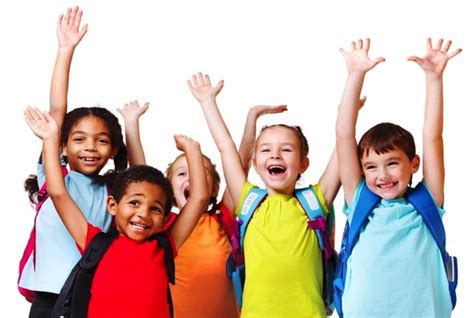 Now, that doesn't mean harm can be done to the other children.  However, there is severe punishment given to those who would harm the fatherless.
When we turn to the New Testament, we read Matthew 18:2-6.  "And Jesus called a little child unto him, and set him in the midst of them,  (3)  And said, Verily I say unto you, Except ye be converted, and become as little children, ye shall not enter into the kingdom of heaven.  (4)  Whosoever therefore shall humble himself as this little child, the same is greatest in the kingdom of heaven.  (5)  And whoso shall receive one such little child in my name receiveth me.  (6)  But whoso shall offend one of these little ones which believe in me, it were better for him that a millstone were hanged about his neck, and that he were drowned in the depth of the sea."
I know that it's obvious to us that God has a special love for those of a tender age and we, as believers, should share that love.  Wherever we go, we need to feel as if we share that protector's role with parents.  A child could be abducted right before our eyes at Wal-Mart, Chief, McDonalds, or the ball fields.
Stay alert.  Stay vigilant.