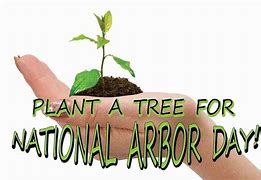 Today is National Arbor Day and we have journalist and newspaper editor Julius Sterling Morton to thank.
Born April 22, 1832 in Adams, NY, Morton's life was destined for many great things.  In 1854, he moved with his bride, Caroline Joy, to the Nebraska Territory where he became the editor of the newspaper.  By 1855, Morton was serving in the Nebraska Territory House of Representatives.
Julius served two Presidents.  In 1858, he was asked by President James Madison to serve as the Secretary of the Nebraska Territory.  By 1859, he was installed as the Governor of the Nebraska Territory where he served until 1861.  Nebraska was admitted to the union as our 37th state in 1867.
Roll the clock ahead almost 20 years and Grover Cleveland is our President.  He tapped Morton to serve our country as the Secretary of Agriculture which he did from 1893-1897.
What does this have to do with Arbor Day?  In between these two stints in office, Morton recognized that the landscape of Nebraska was quite different in contrast to New York.  Whereas New York was full of beautiful trees and forests, Nebraska was full of flatlands and fields.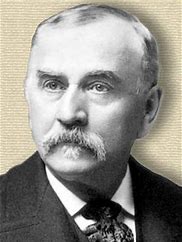 Perhaps it was a bit of homesickness or nostalgia that drove the formation of Arbor Day.  Whatever it may have been, Morton challenged his fellow pioneers from the east to plant as many trees as they possibly could.  Over one million trees were planted.
The challenge to plant the trees was given on April 10, 1872 and the first Arbor Day was established.  As the years progressed, Arbor Day was moved to the last Friday of April.  Let me tell you what I have to look forward to on this day.
I think it is the National Arbor Society who donates little trees to the school.  Kids are given this little whisp of a pine tree with a bag around the small root ball and dirt.  They are encouraged to plant the trees at home with their parents.
Interesting fact that should be considered:  most of those trees never make it home and if they do, they are never planted.  They use them in sword fights or as whips, spilling dirt and pine needles on the floor.  Guess who gets to clean it up?  There have been many times where the kids give me the trees.  I've planted them and only one lived for a couple of years.
So, whoo-hoo – Arbor Day!
I'm not really opposed to it.  I have nothing against planting trees.  In fact, the mores trees we plant, the more there is to give God the glory.
Psalms 96:11-13 says, "Let the heavens rejoice, and let the earth be glad; let the sea roar, and the fulness thereof.  (12)  Let the field be joyful, and all that is therein: then shall all the trees of the wood rejoice  (13)  Before the LORD: for he cometh, for he cometh to judge the earth: he shall judge the world with righteousness, and the people with his truth."
And, in Isaiah 55:12, we read, "For ye shall go out with joy, and be led forth with peace: the mountains and the hills shall break forth before you into singing, and all the trees of the field shall clap their hands."
The imagery of nature being called to give God glory takes my breath away!  In the song Great Is Thy Faithfulness, verse two and the chorus reflect the spirit of these verses.  As we close out this days devotion, feel free to prayerfully sing these words:
Summer and winter, springtime and harvest
Sun, moon, and stars in their courses up above
Join with all nature in manifold witness
To Thy great faithfulness, mercy, and love
Great is Thy faithfulness
Great is Thy faithfulness
Morning by morning new mercies I see
All I have needed Thy hand hath always provided
Great is Thy faithfulness, Lord unto me.