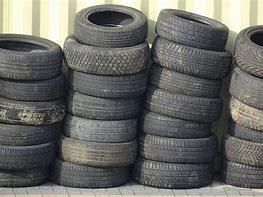 Growing up in the country and on a farm, there were always plenty of old trailer and tractor tires lying around.  They might be tossed on a tarp-covered pile of silage to hold the tarp in place or on a metal roof that had come loose.  When the surplus became too much, you did what everyone did.  You burned them.
Cutting wood with grandpa in the woods left piles of excess limbs and branches too small to cut for firewood.  A little gasoline, some used motor oil, and a tire or two was all you needed to get a roaring blaze. Today, this action would incur the wrath of the EPA and a visit from the Fire Department.
Some environmentalists or conservationists are experiencing a massive coronary right now.  Relax!  This is just how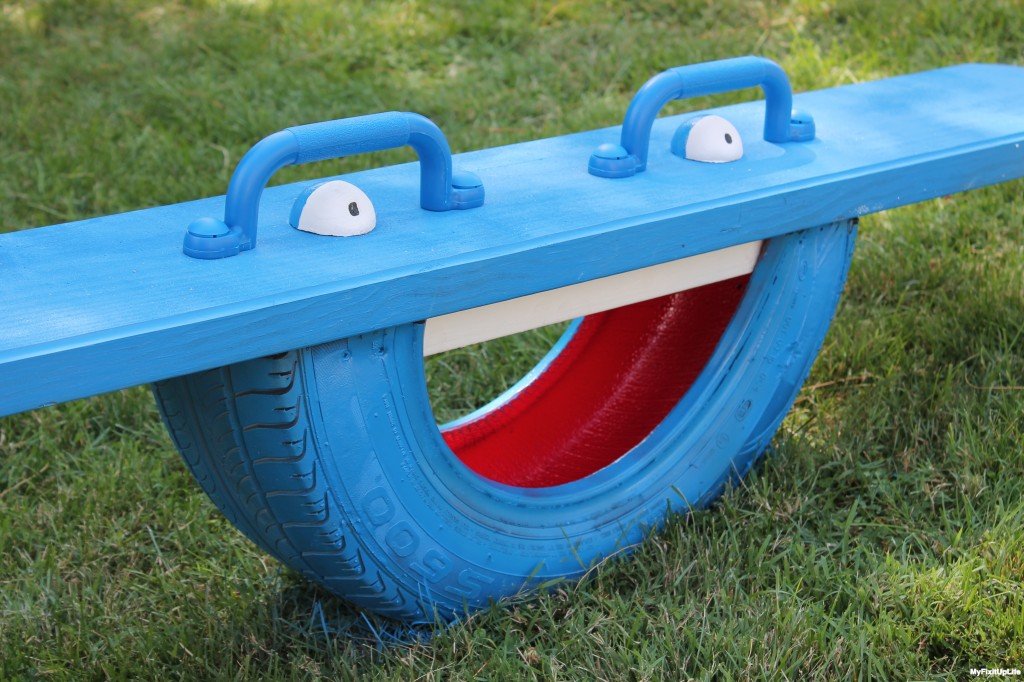 you did things 50 years ago in the country and you survived!  So did the planet.  Walking in the woods today, you can't even tell where the trees had been cut or where anything had been burned.
If you have some old tires taking up space in a barn and you wonder what to do with them, there are amazing ways those tires can be repurposed.  Here's a list of a few things along with a website at the end if you would like to see some of the final products.
Old tires can be ground to make playground mulch. Ground tires are also a component in artificial grass and the AstroTurf in football and baseball stadiums;
An old standard is the ever-popular tire swing. Depending on the size of the tire, they can be hung vertically or horizontally;
Modern furniture for outdoors and indoors has been created from used tires. Ottomans, end tables, coffee tables, and seats are some of the many fashionable furnishings made from painted tires and tires wrapped in rope or other material;
Playground equipment such as a sand box, teeter totter and tire ladder can be made from old tires;
Planters are another possibility, utilizing the tire to create unique floral gardens.
The idea behind repurposing is simply this.  Something has worn out and is no longer able to serve its original purpose.  Rather than discarding the tire, these projects show that they are still incredibly useful.  In fact, I'm looking forward to Spring to try a couple of the ideas.
Aren't people the same?
As we grow older, we may feel like we are of no use because we cannot function in our original role and purpose.  You may say, "Back then, I had a purpose."  You still do!  Only now, it's a NEW purpose.  You have to be willing to be repurposed.
God is all about repurposing lives.  The Psalmist writes in Psalms 71:17-18, "O God, thou hast taught me from my youth: and hitherto have I declared thy wondrous works.  (18)  Now also when I am old and grayheaded, O God, forsake me not; until I have shewed thy strength unto this generation, and thy power to every one that is to come."  Another Psalm says, "One generation shall praise thy works to another, and shall declare thy mighty acts." (Psalms 145:4)
In 2 Timothy Titus 2:1-5, Paul wrote, "But speak thou the things which become sound doctrine:  (2)  That the aged men be sober, grave, temperate, sound in faith, in charity, in patience.  (3)  The aged women likewise, that they be in 
behaviour as becometh holiness, not false accusers, not given to much wine, teachers of good things;  (4)  That they may teach the young women to be sober, to love their husbands, to love their children,  (5)  To be discreet, chaste, keepers at home, good, obedient to their own husbands, that the word of God be not blasphemed."
Repurposing something rather than discarding it reveals that we see value in that which others might throw away.  When you can no longer function according to the original, intended purpose, surrender to God to be repurpose for His glory!
For more "old tire" ideas, go to http://fordiyers.com/ways-to-repurpose-old-tires/