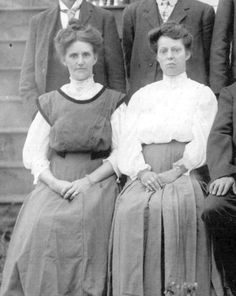 An "old wives' tale" is a saying, remedy, or piece of wisdom passed down from one generation to the next as fact.  The strength of the tale is so powerful that it doesn't allow facts to get in the way or slow it down.  Ever try to debunk one of these as it was being spoken?  You can feel the temperature drop 20 degrees almost instantly!
Here's a few samples:
My mom used to get upset with me for turning the girls upside down when we were playing. She exclaimed, "You're going to flip their liver!"
"If you keeping crossing your eyes, they're going to get stuck."
"Don't swallow your gum. It takes seven years to digest."
"Coffee stunts your growth." or  "It'll put hair on your chest."
"Pull one gray hair and two will take its place." (if that is true, it seems that we found the cure for baldness if you catch it quick enough!)
"The swing of your wedding ring will determine your baby's gender."
"Eating horseradish, drinking the juice of an onion, or putting a clove of garlic in each sock will cure the common cold or flu." (I don't know about that, but it will cure you of having any friends!)
"Heartburn during pregnancy or a long labor is a sign you'll have a boy. If you want a boy, eat bananas."
"Sitting too close to the TV will make you go blind." (I wonder what the computer monitor is doing to my eyesight!)
There are many more of these that may be coming to mind right now.  You grew up with them and heard them often.
Where did the phrase "old wives' tales" even come from?  Well, in case you didn't know, its BIBLICAL.   Paul told Timothy in 1 Timothy 4:7, "But refuse profane and old wives' fables, and exercise thyself rather unto godliness." 
This passage refers to myths, legends, traditions, and heresy that would be presented as spiritual truth.  I could not find where it had anything to do with coffee, gum, or garlic.  The matter was much more serious and significant.
And, it wasn't just women passing these along.  I'm certain that men did it as well.  These "old wives' fables" had a way of taking on a life of their own and were quickly believed and retold as fact.  This did great harm to the faith of the Christians.
We are living in an age of information overload.  Even within churches, it seems that we feel that we must consider and weigh all thoughts and opinions.  So as not to hurt anyone's feelings, we dare not be dogmatic.   Every person has a voice and should be allowed to express their thought, regardless of how specious or fallacious it might be.
This goes contrary to everything Paul told Timothy.  In the verse we've already seen, Paul says to refuse these fables.  Elsewhere, Paul says:
1 Timothy 1:4  Neither give heed to fables and endless genealogies, which minister questions, rather than godly edifying which is in faith: so do.
1 Timothy 6:20  O Timothy, keep that which is committed to thy trust, avoiding profane and vain babblings, and oppositions of science falsely so called:
2 Timothy 2:16  But shun profane and vain babblings: for they will increase unto more ungodliness.
2 Timothy 2:23  But foolish and unlearned questions avoid, knowing that they do gender strifes.
Why is Paul so insistent on this?  2 Timothy 4:3-4  "For the time will come when they will not endure sound doctrine; but after their own lusts shall they heap to themselves teachers, having itching ears;  (4)  And they shall turn away their ears from the truth, and shall be turned unto fables."
The time is here when people do not hunger for the unadulterated truth and instead, want to saturate themselves in fables and old wives' tales. 
While the old wives' tales about the common cold, the gender of babies, and pulling gray hairs may be odd, the spiritual old wives' tales are dangerous to the heart, mind, and soul.  They cannot be entertained for one second.
All information has to be weighed and compared to the Bible.  Old wives' tales will disintegrate under the scrutiny of Scripture.