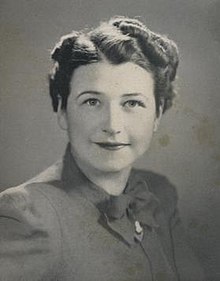 From the Presidential Medal of Freedom to the gold sticker placed on a child's first potty chart and every award in between, awards are given to acknowledge great accomplishments and achievements. County and State Fairs will soon be awarding blue ribbons and grand champion awards.  Internationally, there is the Nobel Peace Prize that can be given to notable recipients.
In my opinion, Mrs. Ruth Graves Wakefield is deserving of everyone of those awards and any others we can imagine. What did she do that was so impressive?
Ruth was a 1924 graduate of Framingham (Massachusetts) State Normal School Department of Household Arts.  She worked as a high school home economics teacher and as a dietician for a Massachusetts hospital.
In 1930, Ruth and her husband purchased a lodge halfway between Boston and New Bedford.   "It was a place where passengers had historically paid a toll, changed horses, and ate home-cooked meals."1 
Ruth was the perfect hostess and was known for her delicious meals and desserts.  In 1938, Ruth would do something that would put her in the history books and make her worthy of all those awards I mentioned earlier.
It was October 1938.  Ruth "was making a special type of "drop cookie" for her guests when … she realized she was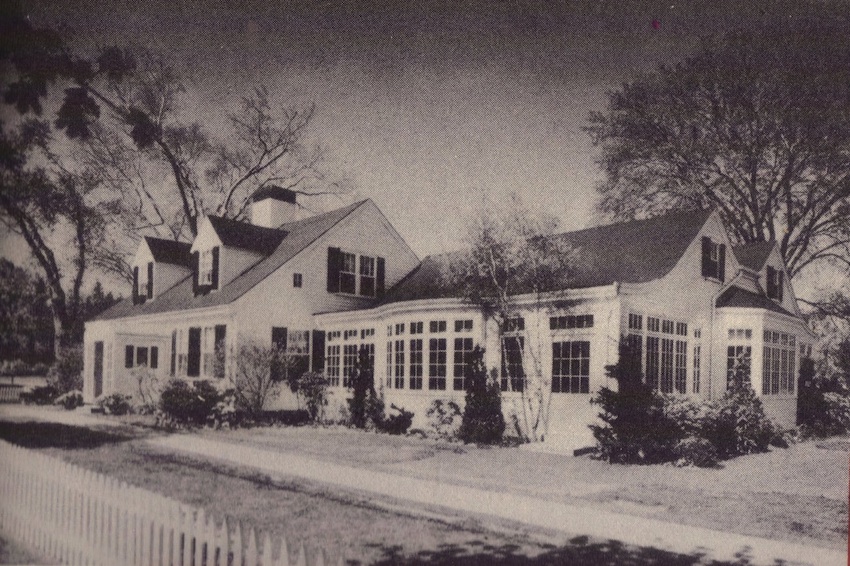 out of the traditional baker's chocolate she needed for her recipe.  As an alternative, Wakefield chipped away at a block of semi-sweet Nestlé chocolate and dribbled the bits into the cookie dough."2
To Ruth's surprise, the Nestlé chocolate didn't melt and blend like the baker's chocolate.  Instead, it merely melted in place.  "There was nothing like this before. It became extremely popular quite quickly," said Carolyn Wyman, author of The Great American Chocolate Chip Cookie Book.3   The chocolate chip cookie was born, it is now almost 84 years old, and today is National Chocolate Chip Cookie Day in celebration of Ruth's creation.
God bless this dear lady!
Nestlé chocolate had been around since 1904 and Ruth had used it many times in the past.  However, on the day of her chocolate chip cookie discovery, Ruth looked at Nestlé chocolate like she had never seen it before.
Do you ever have those moments with your Bible?  You've been reading your Bible for years!  Something happened today, though, as you were studying and you saw something you had never seen before.  It was there all this time but, today, God gave you something special – a discovery, illumination, or awareness of a Bible truth.  TODAY it clicked.
The Psalmist prayed, "Open thou mine eyes, that I may behold wondrous things out of thy law." (Psalms 119:18)  Paul's prayer and desire for Ephesus is recorded in Ephesians 1:15-18.  "Wherefore I also, after I heard of your faith in the Lord Jesus, and love unto all the saints,  (16)  Cease not to give thanks for you, making mention of you in my prayers;  (17)  That the God of our Lord Jesus Christ, the Father of glory, may give unto you the spirit of wisdom and revelation in the knowledge of him:  (18)  The eyes of your understanding being enlightened; that ye may know what is the hope of his calling, and what the riches of the glory of his inheritance in the saints."
As you read God's Word today, I pray that this is a day of discovery for you.  May your time spent in the Word be exciting, interesting, and revealing of something you've never seen before.  And may the Lord grant great insight on how to apply the Word, living out God's truths.
One more interesting piece of the Ruth Wakefield story.  The name of the lodge purchased by the Wakefields was The Toll House.  When Ruth shared her story with Nestlé, they agreed to print her recipe on the bag and another "birth" took place – The Nestlé Toll House Chocolate Chip Cookie.
Now, go eat a chocolate chip cookie in honor of this lady!
1https://en.wikipedia.org/wiki/Ruth_Graves_Wakefield
2https://www.bostonmagazine.com/news/2013/09/27/who-invented-the-chocolate-chip-cookie-wakefield-whitman/
3Ibid.