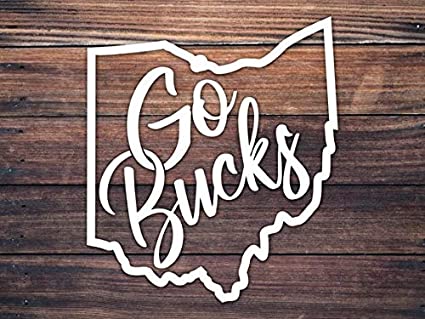 Throughout the great State of Ohio, our state flower is in full bloom.  Everywhere you travel, you are sure to see it, even from a distance.  In fact, signs proliferate the landscape, alerting you to upcoming sightings of the flower.
Oh, I'm not talking about the red carnation, adopted as the state flower in 1904.  I'm talking about the gardens of traffic cones, planted along city streets, country roads, and state highways.  The state flower for Ohio needs to be changed to the orange traffic cone.
If you live in places like Toledo, the "flower" is seen year-round.  It never disappears and can stay in the same place for years, rain or shine, hot or cold, never wilting.  Other places have seasonal sproutings of the flower, impeding travel while they're in bloom and sometimes, mysteriously disappearing overnight.
Created in 1940 by Los Angeles street painter Charles Scanlon, the original cones were made by sewing together strips of used tires.  Molded rubber cones were designed in 1947.  However, their color wasn't mandated until 1961.
"The traffic cone appears in the Manual For Uniform Traffic Control Devices (MUTCD), the Federal Highway Administration's standards for highways safety tools. The rubber cone, as described, needs to be hand painted yellow or yellow-orange and have red trim at the top."1
By 1971, the traffic cone took on the appearance we are more accustomed to seeing.  "MUTCD establishes requirements for the modern traffic cone: A minimum height of 18-inches and orange colored, "where speeds are relatively high or wherever conspicuous guidance is needed." It also requires cones be reflective or hold a lighting device when used at night."2
Around every Christian needs to be a traffic cone because of what Paul tells us in Philippians 1:6, "Being confident of this very thing, that he which hath begun a good work in you will perform it until the day of Jesus Christ."  In Hebrews 13:20-21, we are told, "Now the God of peace, that brought again from the dead our Lord Jesus, that great shepherd of the sheep, through the blood of the everlasting covenant,  (21)  Make you perfect in every good work to do his will, working in you that which is wellpleasing in his sight, through Jesus Christ; to whom be glory for ever and ever. Amen."
The moment we trusted Jesus as our Savior, the Lord put us in a "construction zone."  A work was begun to "fix" us.  Even though the work is difficult some days, the Lord is faithful to stay on the job, never quitting or giving up.
When driving through the maze of traffic cones on our state roads, we need an abundance of patience, especially when we have to go down to one lane or traffic stops entirely.  Honking the horn and getting irritated doesn't make the traffic move any quicker.
And we need an abundance of patience with each other as we recognize that some people may be experiencing a greater work at that moment than others.  While we think nothing is being done because the "traffic pattern" has gone down to a slow crawl, we need to remind ourselves that the LORD is the one doing the work and He is FAITHFUL to complete the work.
"Honking your horn" – a nice way of "shooting off your mouth" – doesn't make the work go faster, either.  In fact, it may have a detrimental effect, slowing or even temporarily halting the work.
As we travel along in life, let's roll our window down, take in a breath of fresh air, give a friendly wave, and holler out words of encouragement:  thank you, you're doing great, things are looking better!  You jus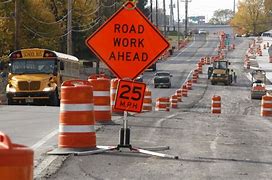 t might encourage one of the road crew – or another believer!
1United States Federal Highway Administration, Department of Transportation. Manual on Uniform Traffic Control Devices, 1961 ed. "Cones and Drums" (5C-7). Trafficsign.us. Web. 20 May. 2014.
2United States Federal Highway Administration, Department of Transportation. Manual on Uniform Traffic Control Devices, 1971 ed. "Cone Design" (6C-3). Trafficsign.us. Web. 20 May. 2014.